RSS' first Jammu and Kashmir conclave: Right-wing group demands action against cow vigilantes
Calling for an end to politicisation of incidents of cow vigilantism, the RSS said it does not support any kind of violence linked to cow protection
Calling for an end to the politicisation of incidents of cow vigilantism, the Rashtriya Swayamsevak Sangh (RSS) on Thursday said it does not support any kind of violence linked to cow protection and demanded action against those found guilty.
"Instead of connecting it (violence in the name of cow protection) with RSS, action should be taken against them and those who are found guilty should be punished. Law should take its own course," RSS Akhil Bharatiya Prachar Pramukh Manmohan Vaidya told reporters in Jammu.
Vaidya, who was replying to questions on incidents of lynching and violence linked to cow protection, said "Sangh does not support any kind of violence. We have said it earlier and made it clear earlier too".
Vaidya, however, sought to make a distinction between mob lynching and gau raksha (cow protection).
"'Gau Raksha' is a different issue. The movement of Gau Raksha has been going on for hundreds of years. These incidents have been happening for years together. It is not that it has happened for the first time," he said.
RSS leader said that the media is trying to connect it with a kind of ideology and opposition is trying to politicise the issue.
"It is wrong. RSS has never supported the violence. Doing politics over it and demeaning a part of society, it is not good," he said.
Vaidya also reiterated that terrorism and separatism should be tackled strictly and there should be no compromise in it.
He also added that in Jammu and Kashmir, the question of whether the minority community is really in fewer numbers and should be given the status of minorities is a matter of discussion.
Regarding the infiltration of Rohingya Muslims in Jammu, he said that for RSS it is a matter of security of the country. He said that every illegal intruder should be identified and the matter of should be taken up with the respective countries.
He also said that India's identity belongs to Hindutva and there is a tradition of wishing everyone's happiness. "Identity of this country is Hindutva, which is not against any other religion. We believe in the philosophy of well being of everyone," he said.
The RSS leader was speaking after the concluding session of RSS' three-day conclave in Jammu, which ended on Thursday. This was the first such meet by the saffron group in the Valley, since independence.
The Akhil Bhartiya Pracharak conference from 18-20 July, was held following the terror attack on Amarnath pilgrims and in the backdrop of the increasing militancy in Kashmir.
As many as 195 pracharaks (RSS cadre), heads of all allied organisations of RSS and top leaders took part in the conference, in which its chief Mohan Bhagwat, senior leaders Bhaiyyaji Joshi, Dattatreya Hosabale and Krishna Gopal also participated.
The conference debated various issues of the country, party and society and also the situation in Kashmir, besides mulling upon organisational matters and RSS' bid to expand base in the state.
Politics
The BJP has set up teams to supervise the on-the-ground campaigning as part of its strategy to reach out to voters ahead of the upcoming assembly polls.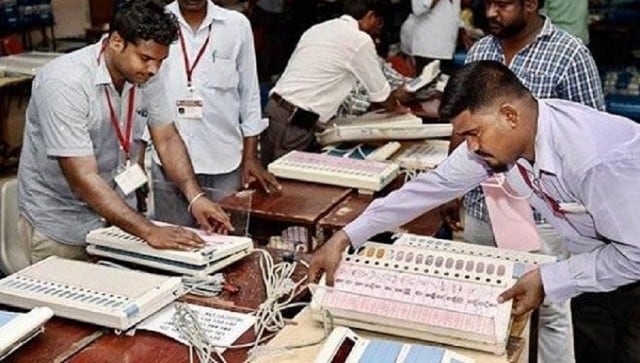 Politics
The party's first list of 34 candidates had similarly excluded Utpal, former chief minister late Manohar Parrikar's son. Utpal Parrikar subsequently quit the BJP and announced that he would contest from Panaji as Independent
India
Sources said that the BJP is likely to contest on 65 out of the total 117 Assembly seats in Punjab, while its allies the Amarinder Singh-led Punjab Lok Congress is expected to contest 38 seats and SAD (Sanyukt) 14