RSS does not play politics, it is committed to Hindutva, says Mohan Bhagwat at Odisha rally
Rashtriya Swayamsevak Sangh (RSS) chief Mohan Bhagwat on Monday said his organisation is committed to 'Hindutva' and does not play politics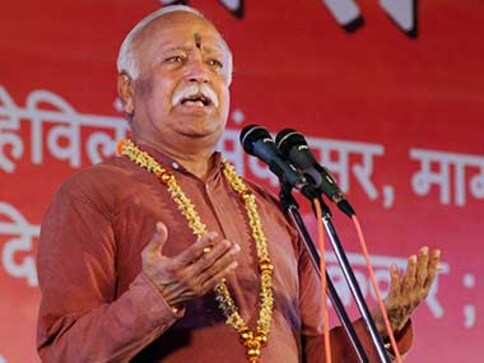 Angul (Odisha): Rashtriya Swayamsevak Sangh (RSS) chief Mohan Bhagwat on Monday said his organisation is committed to "Hindutva" and does not play politics.
"RSS does not play politics. It is committed to Hindutva, which means tolerance," he said at an event which was attended by Union ministers Jual Oram and Dharamendra Pradhan and a large number of RSS workers.
Hinduism is a way of life and not just a religion; Hindus across the world have always given a message of peace and never tried to interfere in the independence of any country, Bhagwat said.
"When the western world looks east, they find India and China. But they (western world) do not have faith in China due to its aggressive attitude. All have faith in India. India can emerge as a global leader," he said.
He claimed that minorities are safe in India and Muslims "live happily here".
The RSS chief is on a three-day visit to Odisha.
Find latest and upcoming tech gadgets online on Tech2 Gadgets. Get technology news, gadgets reviews & ratings. Popular gadgets including laptop, tablet and mobile specifications, features, prices, comparison.
India
The Akash-NG (new-generation) missile will be used by the Indian Air Force to intercept high-manoeuvring low radar cross-section aerial threats
Sports
The last time these two sides met early in the season, Hyderabad got the better of an injury-marred Odisha, thanks to Aridane Santana's penalty.
Sports
Halicharan Narzary (13th minute) put Hyderabad FC ahead but Odisha cancelled it out with a fine strike from Cole Alexander (51st).