RSS-affiliated Swadeshi Jagran Manch to hold anti-Chinese goods rally in Delhi today; over a lakh to attend
The Rashtriya Swayamsevak Sangh (RSS)-affiliated body Swadeshi Jagran Manch will hold a 'Swadeshi Maha Rally' against China's economic aggression at Ramlila Maidan in New Delhi on Sunday.
With the completion of a year-long campaign against influx and dumping of Chinese goods in India, the Rashtriya Swayamsevak Sangh (RSS)-affiliated body Swadeshi Jagran Manch will hold a 'Swadeshi Maha Rally' at Ramlila Maidan in New Delhi on Sunday.
The rally, which is expected to witness a gathering of more than one lakh people, aims to create awareness amongst the masses on China's aggression policy–from border issues to the economy.
Swadeshi Jagran Manch (SJM), the economic wing of the Sangh, through its campaign has collected 2.5 crore signatures from across the country demanding a boycott of Chinese goods in India. Throughout the country, the body has organised street plays, rath yatras, seminars and distribution of pamphlets as a part of its campaign.
Barring Pakistan, the SJM has also sent invitations to ASEAN and SAARC nations to participate in the rally. Afghanistan is one of the countries which have been sent an invitation. The SJM claims that as many as 190 countries face the negative effects of China's economic aggression, and feels that these countries should join hands and fight this aggression strongly.
"China's exports to India stand at $60 billion, whereas India's exports to China are a mere $10 billion. This imbalance is worrying. Moreover, most of the Chinese items don't conform to quality standards. Besides giving a call to boycott Chinese goods, we're raising larger economic issues in order to check this menace. Chinese goods are making illegal entries into the Indian markets, either through Nepal or Sri Lanka. We've got responses from other countries regarding this rally," SJM national co-convenor, R Sundaram told Firstpost in an interview.
Sundaram, a chartered accountant by profession said that China sells its goods at a cheaper price as the country's trade practices are unethical. "There are several factors making Chinese goods cheaper, like cheap labour by means of exploitation of the workforce, lower bank interest rates, under-valued currency, not following quality standards, unethical trade practices, violation of international laws, and above all, large-scale production. By its sheer size, China is trying to create havoc. Now the war with China is not on the military front, but on the fronts of trade and economy," he alleged.
What is worrying the SJM the most is the closing down of smaller indigenous manufacturing units in India and the resultant rise in unemployment. "India's small manufacturing units running out of slums, like those manufacturing electrical circuit boards, etc, are unable to match the Chinese onslaught. They are dumping cheaper products in our market and our small players are unable to compete with them," the co-convenor said.
Besides sustained campaigning, the SJM has written to the Narendra Modi government seeking the imposition of anti-dumping duty on Chinese goods like tyres, steel, solar panels, etc.
"Government has its trade agreements, under which India imports goods from China. But, we've urged the government to impose anti-dumping duties on certain goods. To cite an example of a product where there is a significant price difference, Chinese tyres are 20% cheaper than the Indian ones," he said.
The SJM feels that the campaign to boycott Chinese items and public awareness has started showing results.
"Last Diwali, Chinese crackers were imported, but this year, they were not. The quality checks on Chinese toys in Indian labs have helped the Indian toy market to cope up. A strong public awareness can stop this menace. Over the last one year, the increase in trade deficit has come to a halt. But, simultaneously, the government has to provide a level playing field to our units by addressing issues like interest rates on loans, taxation, etc," Sundaram said.
Post the rally, the SJM will chalk out its second phase of the action plan, which includes dialogues with business chambers and organisations.
"We've to take this campaign to an intellectual plane now and suggest alternative methods to combat this menace. The aim is to bring down Chinese imports by 50% in the next three years," added Sundaram.
Politics
Rahul Gandhi could benefit from a change in his thinking by focusing on facts and he only needs to remember that his terminator in Amethi happens to be a woman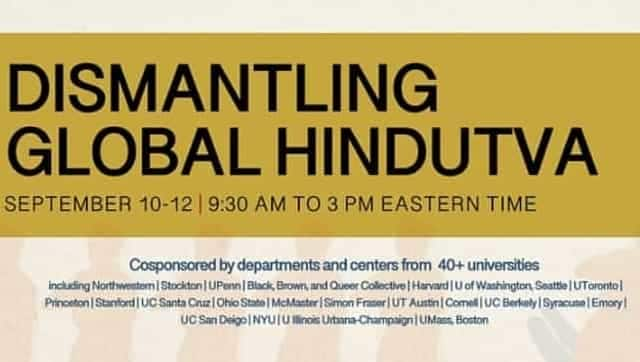 India
From being called "dotheads" and "cow piss drinkers" to being force-fed beef under the garb of a joke or by "mistake", on-campus traumatic episodes are aplenty
Politics
His selection assumes significance as the dissension-riven Congress faces the Assembly polls in less than five months and the fact that Dalit voters comprise 32 percent of the state's electorate