RSS affiliate complains against cervical cancer vaccine: Should patriarchal organisations opine about women's health?
Ministry of Health and Family Welfare has decided to ignore the serious issue of cervical cancer adhering to recommendations from an organisation affiliated to the Rashtriya Swayamsevak Sangh.
In the United States, January is the month of Cervical Cancer Awareness. Country-wide efforts are made to raise awareness about the disease which affects 13,000 American women each year.
In comparison, approximately 365.71 million Indian women above the age of 15 years are at risk of developing cervical cancer, the most common cancer among Indian women. Approximately 132,000 new cases are diagnosed and 74,000 deaths occur annually in India, accounting to nearly one-third of the global cervical cancer deaths. (Source: WHO Reports and government data from National Health Portal).
Yet, India's Ministry of Health and Family Welfare has decided to ignore this serious issue adhering to recommendations from an organisation affiliated to, oddly enough, the Rashtriya Swayamsevak Sangh (RSS).
Cervical cancer is caused by Human papillomavirus (HPV), which is sexually transmitted and is preventable by HPV vaccine, which the World Health Organisation has recommended should be included among routine mandatory vaccinations. A paper published by National Health Portal of India also stated, "cervical cancer can be prevented by vaccinating all young females against the HPVs...."
It is therefore, surprising that the ministry has decided to drop the HPV vaccine from Universal Immunisation Programme (UIP) adhering to recommendations from the RSS affiliated Swadeshi Jagran Manch (SJM). As per reports, SJM wrote a letter to the Prime Minister's Office (PMO) last month stating, "It is our concern that this programme will divert scarce resources from more worthwhile health initiatives diverting it to this vaccine of doubtful utility (sic)…."
The letter was duly acknowledged by PMO and accordingly sent to the ministry for consideration. A sub-committee of National Technical Advisory Group on Immunisation (NTAGI) was earlier constituted to look into the matter of introduction of HPV virus in India. While NTAGI is yet to give a decision, highly placed sources have revealed that SJM's recommendation is being adhered to, and regardless of what NTAGI decides, the vaccine will not be included in UIP scheme, reported The Indian Express.
Swadeshi Manch's national co-convener Ashwani Mahajan was already celebrating the successful impact of his work as he tweeted:
THANKS @narendramodi ji @PMOIndia @JPNadda ji Health Ministry Decides To Shelve Cervical Cancer Vaccine After RSS-Affiliate Writes To PM Modi, Now resources meant for health would be better utilised as MNCs game plan foiled https://t.co/CvGhjS9mk0

— ASHWANI MAHAJAN (@ashwani_mahajan) January 10, 2018
The chain of events raises several doubts. Why would an organisation like SJM have any stake in this matter? Do they have the relevant technical expertise to hold an opinion which, if taken seriously, has the potential to adversely affect the health of 365.71 million Indian women? What would be the rationale behind the ministry's decision in this regard, whether they would adhere to NTAGI's recommendation or those of Swadeshi Manch?
SJM's position is misogynist as it attempts to put women's health on last priority in doing a cost benefit analysis. SJM seems to be of the opinion that cervical cancer is not a serious issue and "scarce resources" should be used for "more worthwhile" health initiatives. Mahajan's vindictive tweet is reflective of one-upmanship for having foiled "MNC game plan" and is devoid of any concern for women's health.
Having said that, it is worth mentioning that the utility of HPV vaccine is not free from debate, which is largely mounted upon two major planks – "morality" and "safety". Since the cancer is caused by a sexually transmitted virus, vaccine is seen as a license to wanton sexual behavior. Religious and conservative bodies in the US therefore, oppose the vaccine and advocate abstinence.
The other issue is that of safety as several reports have emerged citing serious side effects of the vaccine.
In India, women's body Sama Resource Group and Saheli Women's Resource Centre has raised serious objections to the trials, study and marketing of HPV vaccines.
Their opposition is mainly based upon safety, ethical and procedural grounds. "The vaccines were administered to poor adivasi girls in Andhra Pradesh and Gujarat as part of a pilot study, and a Parliamentary Committee found that this process was fraught with unethical practices and violations of the children's rights," said Kavita Krishnan, AIPWA secretary and noted women rights activists. "Instead of pushing through the HPV vaccine, what the government needs to do urgently is to make regular cervical screening available for the mass of girls and women in the country," Krishnan added.
Dr Swati Saxena, a public health researcher, however is of the opinion that there are enough studies and findings to prove that the vaccine is safe and effective in preventing cancer. "The government should introduce the vaccine. It is approved by CDC and WHO. It is true that demonstration projects (pilot study) in Andhra and Gujarat were conducted unethically, which caused great concern among advocacy groups but there is nothing wrong with the vaccine itself." said Saxena.
So what factors should be considered by government before taking a final decision? "The government should check the 'disease burden' which is very high in this case, and availability of effective alternate means to prevent the disease," said Saxena.
The alternate to HPV virus is regular 'pap smear' tests, but it is neither effective nor feasible in a country like India. Indian women are conditioned to not pay attention to their health or talk about their bodies. There is almost no culture of regular health checkup for women. Slightest hint of women's sexuality is tabooed, there is extreme shame and guilt associated with the vagina and a positive pap smear test would immediately vilify and ostracise the woman.
A UK based study involving women of Pakistani and Indian origin revealed, "Women expressed 'worry', 'shock', 'surprise' and even 'fear' in response to the information that cervical cancer was linked to a sexually transmitted virus." Another study conducted in Allahabad's Higginbottom Institute of Agriculture revealed that even highly educated women (PhD holders) were not aware of the risks of cervical cancer and had never gone for a pap smear test in their entire lifetime.
Evidently, the alternate to HPV virus is not effective and the vaccination seems to be the way forward. Putting the responsibility squarely on the government, Saxena said, "Look, the vaccine is already available in the Indian market privately but it's very expensive and only the rich women can buy it. So what we are talking about here, is not the vaccine per se, but the government's responsibility towards poor women. They would never go for screening and they won't be able to afford the vaccine privately. And if contracted, the palliative care costs of this cancer are very high."
To conclude, the final decision whether or not to include the HPV vaccine in UIP is perhaps not an easy one, and is best left to people with sound technical expertise. Should hyper-masculine patriarchal and traditional organisation such as RSS and its affiliates be encouraged to have an opinion in matters which are exclusively about women's health – is a question that must make us think.
Find latest and upcoming tech gadgets online on Tech2 Gadgets. Get technology news, gadgets reviews & ratings. Popular gadgets including laptop, tablet and mobile specifications, features, prices, comparison.
India
Weather changes, moisture and an abundance of allergens usually make monsoon season very difficult for those who have asthma or are prone to respiratory allergies.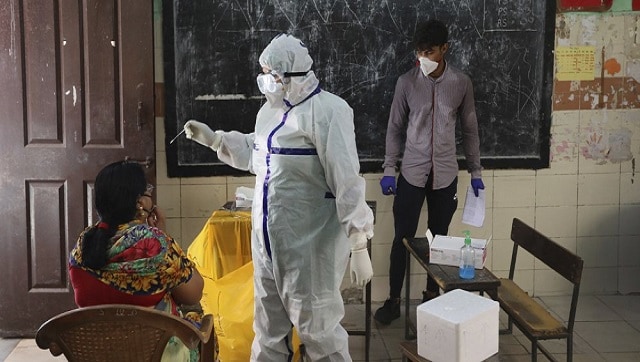 India
So far there is no evidence on the possible spread of COVID-19 through animal products.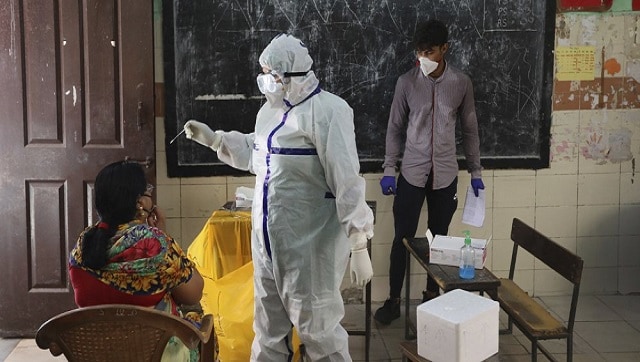 India
In the near future, as COVID-19 takes a backseat, one can only hope that these rare diseases too occupy the collective mental bandwidth of the new normal.