Rs 500, Rs 1,000 note ban: Two men die trying to exchange old notes, majority ATMs remain shut
Two men have reportedly died in separate instances across the country, due to difficulties posed by the sudden demonetisation of Rs 500 and Rs 1,000 notes in India
Four days after Prime Minister Narendra announced the demonetisation of Rs 500 and Rs 1,000 notes, the rush to exchange old notes claimed two lives on Friday. Two men have reportedly died in separate instances across the country due to the difficulties posed by the sudden demonetisation of high currency notes on Tuesday.
According to reports, a 73-year-old man died of heart attack in Mulund, whereas a 48-year-old man fell off from the second floor of a bank in Kerala while trying to deposit old notes.
As reported in Zee News and Maharashtra Times, 73- year old Vishwas Vartak was standing in a queue outside a bank in Hari Om Nagar in Mulund when he was seized by a heart attack that caused his death. The elderly man had been standing in the queue for 30 minutes to exchange the currency notes when the incident took place, the report said.
Though he was rushed to hospital by some people who saw him collapse, he was declared dead before admission, police said.
Allegedly, ATMs of various banks in south Mumbai, Lalbaugh, Parel, Dadar, Andheri, Ghatkopar and Mulund were found to be out of service and not dispensing money, forcing people to return empty-handed.
A report by PTI stated that a 48-year-old man, who came to deposit Rs five lakh worth of scrapped high denomination notes in a bank in Thalassery, Kerala, died after he fell down from the second floor of the building on Friday.
Unni, a Kerala State Electricity Board employee, was filling the necessary forms to deposit the amount in a State Bank of Travancore's branch, located in the first floor when the mishap occurred, the Police told PTI, quoting preliminary information.
He had unsuccessfully tried to deposit the notes on Thursday and had come to the bank again in the morning.
Meanwhile, there have been reports of bank branches and post offices all over Punjab, Haryana and Chandigarh that have witnessed serpentine queues of customers for the second successive day on Friday, waiting to get the new denomination currency.
Prime Minister Narendra Modi had announced demonetisation of old Rs 500 and Rs 1,000 notes on Tuesday night in order to curb black money, counterfeit currency, corruption and terror financing. The banks had remained on Wednesday, and opened on Thursday allowing people to exchange notes of old denominations and deposit it in their accounts.
All ATMs were shut on Wednesday and Thursday to help banks re-fill them reload cash, and were supposed to open on Friday. Despite that a large number of ATMs continued to remain closed due to non-availability of cash. And the cash in few ATMs, which were filled up on Friday, exhausted soon due to hordes of people trying to get cash, PTI reported.
People could withdraw only up to Rs 2000 from the ATMs which worked.
Those who had got exchange of Rs 4,000 on Thursday, in the denomination of Rs 2,000 currency notes also faced harassment as the notes were not being accepted by vendors, traders and shopkeepers in the absence of small denomination notes with them for the return of balance. On Friday, several banks were offering only Rs 2,000 currency notes due to unavailability of notes of lower denominations.
Some banks, however, distributed only Rs 100 denomination notes and the queues outside such banks got significantly longer due to easy exchangeability of Rs 100 notes at various shops and commercial establishments.
The customers, including women, started reaching bank branches and ATMs early in the morning as they were facing problems in purchasing day to day items, including vegetables and milk.
Heated exchanges were on at various branches with people stopping those trying to jump the queue.
Additional counters opened by various banks also failed to mitigate the sufferings of the people.
With inputs from PTI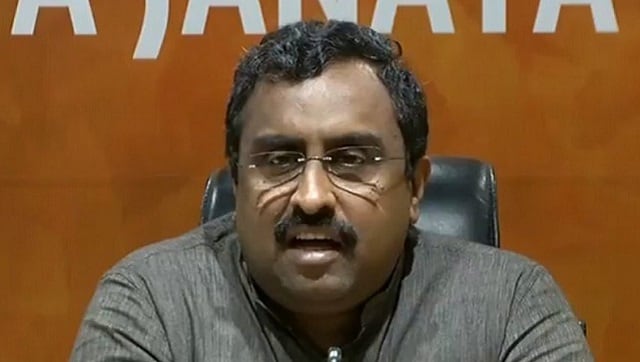 Politics
As he comes out with his latest book, The Hindutva Paradigm, Firstpost talks to him about various issues, including Deendayal Upadhyaya's Integral Humanism, the recent killings of Kashmiri Pandits in the Valley
India
The prime minister has closely monitored the Kedarpuri reconstruction projects worth Rs 250 crore in Uttarakhand.
India
Modi tweeted, "I pray for the good health and speedy recovery of Dr. Manmohan Singh Ji."