Rs 500, Rs 1,000 notes banned: Rumour, panic run amok; small traders, vendors hit badly
Besides consumers, it's the small traders and vendors who have been facing inconvenience.
Case 1: Gurdeep Singh, a 56-year-old auto-rickshaw driver in Delhi is in a state of confusion after his cheque was not accepted and was asked to pay his EMI in cash.
Case 2: Shamik Das, a small shopkeeper at CR Park market has been struggling both with his regular customers and suppliers since morning. While, suppliers want cash in Rs 100 denomination only, customers making payment in Rs 500 denomination currency notes.
Case 3: Abhishek, a 27-year old executive in a Delhi-based multinational bank orders pizza from a well-known retail outlet during lunch. Unlike in the past, on Wednesday he has been clearly told by the pizza seller to either make the payment online or the keep exact amount ready in Rs 100 and Rs 50 denomination notes. Or else "your order is cancelled".
Though Prime Minister Narendra Modi has checkmated black money hoarders with his masterstroke by banning the existing Rs 1000 and Rs 500 denomination currency notes in one sweep, it's the Gurdeep Singh, Das and Abhishek — who represent the face of aam aadmi — the common consumers are in a jittery.
Severe confusion and panic have overpowered Delhi's local market — be it the wholesale vegetable market, Okhla mandi or up-market eateries at Khan Market or Connaught Place.
People on the streets are utterly confused as to how to spend the little cash they have in the denomination that's acceptable in the market.
"Today, I had to refuse two passengers as they said they have only Rs 500 notes. This way people are trying to exchange their banned notes. Moreover, when I gave a cheque to pay my EMI for the auto-rickshaw I had purchased six months ago, I was asked to pay in cash. From where am I going to get so much cash?" questioned Gurdeep Singh, a Kalkaji resident.
Though the government has clearly mentioned on how to deal with this transition phase, rumour and panic have compelled consumers to be at the receiving end.
Bejon Misra, an international consumer policy expert said, "No one has the right to refuse a payment by cheque or demand draft. It's illegal. One can report it to the helpline set up by the government. The common man has become a victim of rumour-mongering. It's a designed effort of the oppositions especially, the Congress party to mislead the public through misinformation."
"The only problem at present is that the government can't supply the quantity of cash needed in the market against the banned currency notes in a day, but from tomorrow banks will issue new Rs 500 notes and this will become normal in due course," he added.
Besides consumers, it's the small traders and vendors who have been facing inconvenience.
"As PM's announcement was unexpected, it naturally created shock, suspense and turmoil in the market. The currency notes of Rs 100, 50, 20 and 10 corresponding to Rs 1,000 and 500 are in negligible quantity and there's a mismatch. The gap in demand and supply of legal tenders is causing panic among traders and consumers, because alternative denomination that would replace the banned currency notes in insufficient at present," said Praveen Khandelwal, secretary general, Confederation of All India Traders (CAIT).
He added, "However, the step taken by the PM to curb black money generation will prove beneficial to small traders in the long run, as big forces with deep pockets monopolising the market tend to decline. The economy will have a fresh mandate. At present, the economy is moving on artificial legs and fictitious figures. The government should issue strict guidelines in furtherance of the initial announcement made by the PM and ensure smooth supply of new currency notes. Or else the market will adversely get affected."
Former Finance Minister and senior Congress leader P Chidambaram, while accusing the government of harassing ordinary people, expressed his apprehension that both market and economy would get adversely affected if transition isn't smooth.
India
The daily average coal requirement at the power plants is about 18.5 Lakh tonnes of coal per day whereas the daily coal supply has been around 17.5 lakh tonnes per day, as per a government release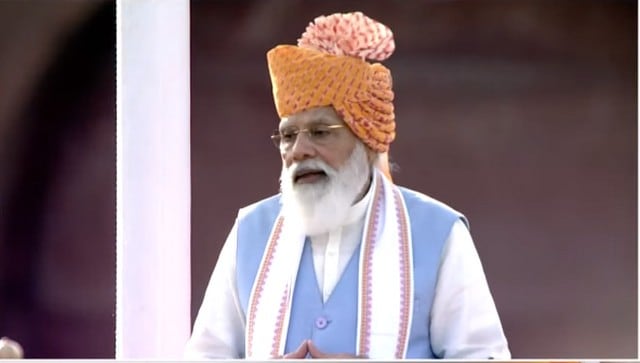 India
Responding to a question that opposition and critics term Modi an autocratic leader who takes all decisions on his own, Shah described the prime minister as a "democratic leader".
World
UK Foreign Secretary Truss is expected to announce a series of tech and infrastructure tie-ups with India to boost both economies and help developing countries grow in a clean and sustainable way