RRB Group D Examination 2018: Pattern, section-wise marks released; recruitment likely to start on 17 September
The details for the RRB Group D examinations have been released by the Railway Recruitment Board, including the syllabus, pattern, and mark scheme.
The Railway Recruitment Board (RRB) has released the details of the Railway Group D Examination 2018. They have released the pattern, syllabus and the section-wise marks of the examination, along with the dates for the Level 1 posts.
In an official notice, the RRB announced the date of the Level 1 post recruitments is "likely to start" from 17 September, 2018. The notice said that the time, venue, and shift details for the computer-based test (CBT) will be announced 10 days prior to the exam date on an e-call letter that candidates can download from the RRB websites.
In another notice, the RRB has said that candidates will have 90 minutes to complete 100 questions in the CBT. PWD candidates accompanied by a scribe will be allotted 120 minutes.
There will be 25 questions on Mathematics and General Science respectively, 30 on General Intelligence and Reasoning, and 20 on Current Affairs. However, "The section wise distribution given above is only indicative and there may be some variations in the actual question papers," the notice said.
As per a report from The Times of India, the examination will have objective multiple choice questions. The report says that the examination is likely to include questions pertaining to:
Mathematics: Number system, BODMAS, decimals, fractions, LCM, HCF, ratio and proportions, percentages, mensuration, time and work, time and distance, simple and compound interest, profit and loss, algebra, geometry, trigonometry, elementary statistics, square root, age calculations, calendar and clocks, pipes and cisterns, etc.
General interest and reasoning: Analogies, alphabetical and number series, coding and decoding, mathematical operations, relationships, syllogism, jumbling, venn diagrams, data interpretation and sufficiency, conclusions and decision-making, similarities and differences, analytical reasoning, classification, directions, arguments and assumptions, etc.
General Science: Physics, chemistry, and life sciences.
General awareness an current affairs: General awareness on current affairs in science and technology, sports, culture, personalities, economics, politics, etc.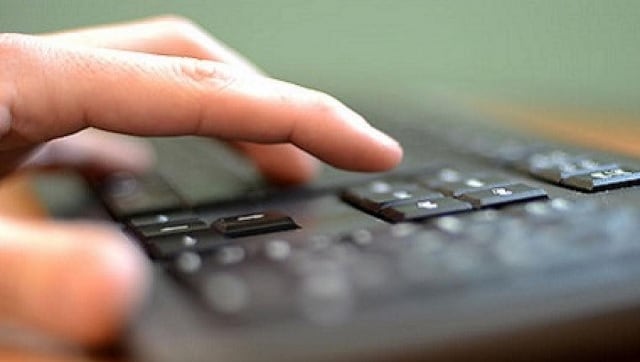 Education
The NCHM JEE test will be held in a computer-based mode for students seeking admission to the BSc (Hospitality & Hotel Administration) programme at the Institutes of Hotel Management for the academic year 2022-23
science
Astronomers have captured the image of Sagittarius A*, the black hole at the centre of the Milky Way for the first time. Sagittarius A* is actually a supermassive black hole. We take a look at what exactly is a supermassive black hole.
India
It is to be noted that the last date to apply for the phase 3 exam is 9 May 2022. Candidates should check the eligibility criteria laid out by KIIT before applying for the exam