Rose Valley chit fund scam: ED attaches assets worth Rs 300 cr of Kolkata-based group
Enforcement Directorate (ED) has attached Rs 300 crore assets of Rose Valley group in its ongoing probe against the chit fund company for money laundering
New Delhi: The Enforcement Directorate (ED) has attached Rs 300 crore assets of Rose Valley group in its ongoing probe against the chit fund company for money laundering, an official said on Saturday.
The attached properties include six hotels in West Bengal, Assam and Bihar, 17 acres of an amusement park in Tripura, office space of 146,364 square feet in Kolkata, 11,445 square feet land in Bhubaneswar, 13 pieces of land, three flats along-with garage space acquired by the company in one of the best residential society of Kolkata.
"The attached properties of Rose Valley group of companies and its chairman Gautam Kundu worth book value of Rs 113.76 crore and having market value of around Rs 300 crore," an ED statement said.
The chit fund company is now under the scanner of the ED and the Central Bureau of Investigation, and its sole proprietor and chairman Gautam Kundu was arrested in Kolkata in March 2015 and is still in judicial custody.
The ED investigation revealed that Rose Valley group of companies collected more than Rs 17,000 crore from the public at large throughout India by luring depositors with false promise of high return or interest on their deposits.
"Around Rs 8,600 crore remain outstanding to the public by the company which diverted and siphoned the amount through cheating and has no real business to repay this amount," an ED official said.
The official said the ED had earlier attached Rose Valley's property having market value of around Rs 1,650 crore which includes several hotels, vehicles, land and cash amounting to around Rs 350 crore.
"With this attachment, the total market value of properties attached in Rose Valley group of company cases has reached around Rs 1,950 crore," he added.
Entertainment
Priyanka Singh, the sister of late actor Sushant Singh Rajput, demanded justice for her brother and stated that no movie about SSR should be made.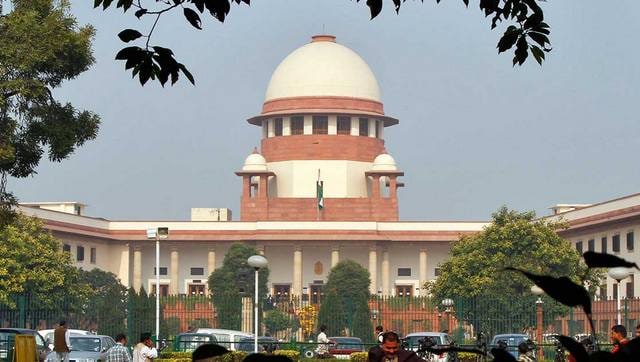 India
The suit said that as the general consent given to the central agency by the Trinamool Congress government has been withdrawn, the FIRs lodged cannot be proceeded with
Business
They have been accused of cheating the Central Bank of India along with 11 other banks to the tune of Rs 1,626.74 crore