Romantic, reckless or narcissists? Couple in trouble for pre-wedding shoot in Mysore Palace
In the past couple of days, local TV channels in Bengaluru have been full of the daring pre-wedding shoot that a couple shot inside the Mysore Palace.
In the past couple of days, local TV channels in Bengaluru have been full of the daring pre-wedding shoot that a couple shot inside the Mysore Palace. The video which went viral on social media, got the couple, their photographers and the palace board officials into serious trouble.
The romantic pre-wedding photo shoot inside the Durbar Hall in the Mysore Palace, would have gone undetected, but for the video being uploaded on YouTube and Facebook. Pictures, videos and selfies are not allowed inside the Durbar Hall, unless special permission is taken from the Royal family. This is usually given only during the Dasara celebrations.
The Royal family is fuming, and rightly so, as they don't have a pre-wedding shoot of the upcoming Royal wedding from inside the palace yet. And heir-to-the-throne Yaduveer Krishnadatta Wadiyar and Trishika Singh's wedding is hardly a month away on 27 June.
The sneaky video by the couple has angered film producers too, who have been trying in vain to get permission to shoot their films inside the century old Mysore Palace. Newspapers reported that even Thalaivar Rajanikanth's film Linga did not get clearance to shoot inside the palace. The last film to get permission to shoot inside the Mysore Palace is the 1975 Dr Rajkumar-starrer Mayura.
This brings us to the self-obsessive trend of couples tying to get zany and zanier pre-wedding and wedding shoots inside heritage buildings, against famous landmarks or track their romantic journey from their first date to the "I do" vows. They would like to star in their own personal reality shows, play out their romantic fantasies and tell their love stories for all their friends to see on Facebook, Instagram and Twitter. And the more likes and shares these get, it gives them their 15 minute fame and near celebrity status. Often these shoots become part of the invite, which is posted on a pre-wedding website, containing details of the various wedding festivities, interesting information of the venue and local sights in the city. These also become part of the video played at the wedding itself.
No longer do weddings have the lone cameraman faithfully covering the wedding festivities. Candid photography is in and so interesting and lucrative has this become, that many young wannabe photographers in Bengaluru have quit their engineering and corporate jobs to take up wedding photography as a profession.
For instance, we had an ex-IT couple turned photographers, shoot candid photos for my daughter's pre-wedding and wedding photographs. The photographer couple were very clear that they would only follow the bride and groom to take candid shots and would not shoot the regular wedding festivities. This meant, hiring another regular photographer to capture the festivities.
Concept photography at weddings is big business. Photographers and videographers charge anywhere from Rs 40,000 an hour to Rs 2 lakhs for a two-day shoot. Props, venues for the pre-wedding shoots are extra. A Google search throws up names and websites of several photographers doing wedding shoots from around the world. Their websites list out novel and unique pre-wedding and wedding shoots. One such website is The Wedding Entourage which has the famous Beatles Abbey Road theme, with a wedding couple walking across the street with their best man and maid of honour. This website has listed 50 interesting and funny wedding shoots.
Closer home too are several photographers who are doing interesting camera work at weddings. One such website, Shaadigrapher has videos of interesting pre-wedding shoots, in traditional venues. One video has a couple talking about their romantic journey and what they found interesting about their partners. It's like watching one of your favourite star couple enact a mushy rom-com on Romedy Now or a Bollywood cult love story being played out. This website even has couples re-enacting scenes from famous posters of Bollywood romances.
At one wedding I attended, I was amused to see spider-cams and drone-cams capturing the festivities. It was like watching a cricket match. I quite expected the crowd to yell out sixer, after the couple tied the knot. It's not just the bride and groom who are self- absorbed at weddings, the guests are equally absorbed with themselves and want their pictures taken so that they can post them on Facebook instantly.
The growing wealth of Indians has helped spawn an entire industry of wedding planners, designers, florists, musicians, caterers and photographers. Destination weddings, theme based weddings and multi-cultural wedding festivities are no more uncommon. Today, nobody is surprised to be part of a mehndi, sangeet, and also toast the health of the wedding couple, in a traditional South Indian wedding. As we all know, Indian weddings have never been about being intimate, they're over the top extravaganzas, with a horde of distant relatives and acquaintances, whom you may never see again.
The Business Insider estimates the Indian wedding industry to be around Rs 100,000 crore and growing at 25-30% annually and says a family could be spending anywhere between Rs 5 lakh and Rs 1 crore in a wedding, or one fifth of the wealth they have accumulated in a lifetime.
The other question to ask is how much social media has contributed to narcissism. When people are constantly posting pictures of their lunch, their shopping, parties and exotic holidays, pre-wedding shoots are but the most important event in their lives, so why not make the most it.
Science Daily quotes academic Victoria Mapplebeck from Royal Holloway, University of London, "We create an avatar of our lives, an avatar who is slimmer, has more friends, a better love life and a better job than we do. We have become our own spin doctors and constantly want people to find out what is going on in our lives, from the incredibly mundane to personal decisions and choices that would have otherwise been private."
The Guardian reports about researchers at Western Illinois University who studied the Facebook habits of 294 students, aged between 18 and 65, and measured two "socially disruptive" elements of narcissism – grandiose exhibitionism or ''self-absorption, vanity, superiority, and exhibitionistic tendencies" and entitlement/exploitativeness or "a sense of deserving respect and a willingness to manipulate and take advantage of others".
So, it's not surprising that what we see on social media are ego-boosting images of ourselves. Rarely do we see anyone posting stuff about things not going well, or trouble in their paradise. It's like everyone on Facebook is on a perpetual holiday, eating exotic food and having a jolly good time.
So much so, that The Times of India reported that the Central Board of Direct Tax (CBDT) was zeroing in on tax defaulters by looking at their social media accounts and tracking their luxurious spends on expensive watches, bags and foreign trips.
So,the next time you feel tempted to post selfies and pictures of your holidays abroad, or that exotic lunch you ate at a fancy restaurant, or that Prada or Gucci you bought yourself, or that elaborate pre-wedding shoot at some heritage locale, remember that Big Boss is watching you.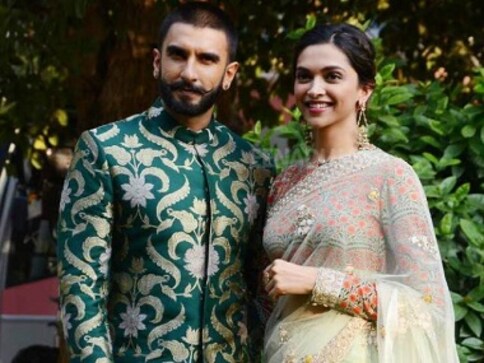 Entertainment
Karan Johar, Madhuri Dixit, Neha Dhupia, Kapil Sharma and Simi Garewal among others congratulated Deepika Padukone and Ranveer Singh on their wedding.
Entertainment
Deepika Padukone and Ranveer Singh tied the knot on 14 and 15 November in Italy.
Entertainment
An Italian Sikh organisation has objected top Deepika Padukone and Ranveer Singh taking the Guru Granth Sahib outside the gurudwara for the Anand Karaj ceremony.