#RohithVemula: Full text of letter from University of Hyderabad alumni against return of Appa Rao
As alumni of the University of Hyderabad, we observed with dismay the return of Dr. Appa Rao Podile as the Vice-Chancellor of University of Hyderabad (UoH) on March 22. We strongly condemn this provocation that led to the police brutality on campus. The shutdown of the university which has followed is unacceptable and unlawful.
On Tuesday, Hyderabad Central University vice-chancellor P Appa Rao — currently under judicial probe in the Rohith Vemula case — returned to campus after his two-month-long leave. Students of the university protested outside Rao's lodge in campus. Some students were dragged outside the premises and a few among the group then threw stones at the police bandobast. Students were dragged and beaten up and 27 students were arrested.
Some video testimonies of students who faced brutality from the police were uploaded by the Justice for Rohith channel on YouTube. A student claimed that after leaving the protesting students outside the gate, the police had asked him, "Why are you not running away?" and hit him. Another economics student said that he was beaten up for waiting for his friends, the police asked him to leave and run away, but he said, "Why should I run away? I am waiting for my friends." The university administration and university professors did nothing to intervene or help the students, claims another student — "it was as though my professor was watching an international cricket match," she said in the video.
Alumni of University of Hyderabad on Thursday signed off on a letter decrying the goings-on at the university — the alleged police brutality being faced by the university.
In an open letter, the alumni "observed dismay" at Appa Rao Podile's return to the campus. The letter says, "We the undersigned alumni of this university-in-turmoil write to draw attention to the atrocities that the students are experiencing for raising their voices against injustice. We stand with the students and faculty around the country in universities like UoH, JNU, FTII, DU, IIT Madras, University of Allahabad and numerous others that are fighting to uphold the freedoms that are guaranteed by our constitution."
Read the full text: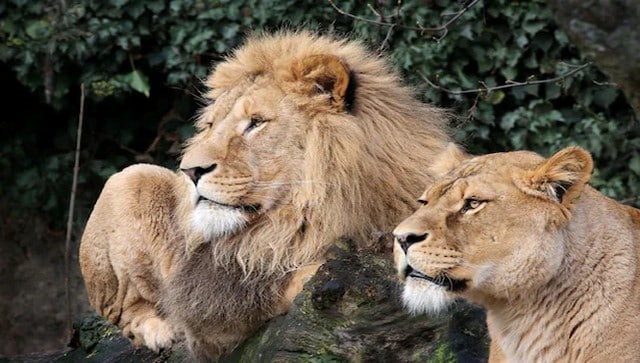 India
The Union environment ministry said the infection was not caused by any variant of concern and all eight lions have responded well to the treatment and are recovering
India
The Congress leader accused Central Government of misreading and mishandling the COVID-19 situation in India and alleged that all early warning signs were ignored, including from scientists
India
Stating that the Centre has better access to resources, the former CEA argued that the fiscal 'costs' of free vaccine are trivial compared to lives saved and economic activity preserved