Rohith Vemula suicide: Why aren't protestors demanding CBI inquiry, asks ABVP leader Susheel Kumar
If they believe in judicial system then definitely they should demand a CBI inquiry, says ABVP chief Susheel Kumar.
By Manasa Channapragada
It might appear from the goings-on in University of Hyderabad (UoH) since the last three months that there is only one victim of circumstances, Rohith Vemula, and multiple villains. Susheel Kumar, the president of the campus ABVP, has been painted as the principal villain whose actions directly resulted in pushing Vemula down the narrow path of suicide. Rohith's suicide note has not named anybody but because the FIR named his political rivals, on and off campus, allegations have taken the shape of universal truth by mere repetition and amplification. Is there another version to the events? Is Susheel Kumar the monster who drove a fellow student to suicide? Is the alleged attack on Susheel by Rohith's ASA in the dead of the night just a cooked-up story?
Susheel tells his side of events in this freewheeling interview:
What are your thoughts on the protests against VC Appa Rao Podile since 22 March?
The kind of attack that happened at the VC's office is highly condemnable. It's for the courts to decide whether Appa Rao is guilty, or not. Students have no right to do so. They are no ones to decide who should be the University's vice-chancellor. I saw so many outsiders during the protests. Do these people have the right to decide the future of around 5,000 students on the campus?
Why are you at home? How has University life been like since Rohith Vemula's suicide?
I am passing through a very difficult phase. My mother is not keeping well and family members are scared ever since I received a threat letter saying that justice for Rohith Vemula's death will be done in the people's court. My academic year has gone for a toss.
Tell us what actually happened with the whole issue surrounding Rohith Vemula and other students who were suspended?
Rohith did not blame me, ABVP or anyone in his suicide letter. He blamed the organisation he worked for. If he had enmity towards me or ABVP, he would have mentioned us somewhere. In his last letter, he criticised ASA, the organisation he was associated with. I do not want to point fingers at ASA because I know the pain of being blamed. So we demand an inquiry. What I cannot understand is if ASA, SIO, SFI are keen on the truth to emerge why aren't they calling for a CBI probe? Not just Rohith, a girl named Swati, another ASA member, had also committed suicide in the recent past leading to her guardians holding the organisation responsible. ASA did not cooperate with the inquiry. Where were these protestors then? Is one death less important or tragic than the other? What explains their silence then? And why stop at protests? Why aren't these parties demanding a CBI inquiry? There are many unanswered questions and uncomfortable truths that no one wants to confront. I want to know what happened to Rohith's mobile phone? What exactly happened that day? I am all for an inquiry and I want all protesting organisations to join hands and demand one if they believe in India's judicial system.
Do you think this issue has been politicised? Who has politicised it and why?
Definitely it has been. It has been politicised by campus aspirants and our larger political opponents. There have been no scams to corner the government ever since the NDA came to power. So an unscrupulous opposition has taken the unfortunate suicide of Rohith which happened on our campus and turned it into a political circus. Their desperation is showing in the way they are indulging in death politics. From Rahul Gandhi to Arvind Kejriwal, everyone flew to the campus and started blaming the VC, ABVP and even me for Rohith's death. I am ready for any punishment if my guilt is proven. But why not ask for an inquiry first before pronouncing me guilty? It is all too easy to accuse someone and hope it sticks. If tomorrow the court says that we are innocent of any crime will these people come and apologise for the slander? No, right? They happily blamed me, dragged my entire family into the quagmire and went away, leaving us struggling. My family has bore the brunt and we are paying for it every single day.
Student politics is not new on campus. Do you believe there is a caste angle to this whole issue?
I am studying in this campus since 2007. I haven't faced any kind of caste discrimination. If there is any such thing, then it must be opposed but I never felt any kind of caste discrimination in my campus at least.
Students supporting Rohith and the other boys say that you had lodged a false complaint about being beaten up. Hospital records show that you had only a small bruise and that you had an operation for appendicitis. What is the truth?
Well, the hospital reports prove that I wasn't lying. I have bruises on my shoulders and a surgery for appendicitis which I was diagnosed with only after the attack. Slapping a person or beating him up is also an attack. There are many reasons behind suspension. None are talking about the fact that in midnight, around 30-40 members from ASA and one de-registered student named Sukana, who was not supposed to stay in the campus, came to my room and thrashed me. When I received a threat to my life, when my freedom of expression was curbed, where were these champions of free speech hiding? None of these so-called progressive organisations came out in support. University of Hyderabad Teachers' Association released a poster saying that all this drama is created by Susheel Kumar. At least I appreciate ASA's role who released a poster saying that 30-40 people came to my room and demanded an apology.
What do you think needs to be done now to restore normalcy? Do you support the view that current VC Podile needs to resign?
If VC Appa Rao has done any mistake, he should definitely be punished. But instead of misplaced vigilantism they should fight the case legally. Why are the protestors trying to take the law in their hands? If we see the past two years' records, they have been disrupting national seminars and creating a ruckus almost on a regular basis.
What is your message to the student community?
I don't have any position or even stature to give any message to student community. Certain elements with vested interests are playing with the future of the students. People who believe that Yakub, Afzal were wrongly hanged probably won't have any faith in India's judicial system but at least they can wait for the justice to be delivered. I believe in India and in our courts. If we have done any wrong, we are ready to face the punishment.
By arrangement with The Lede.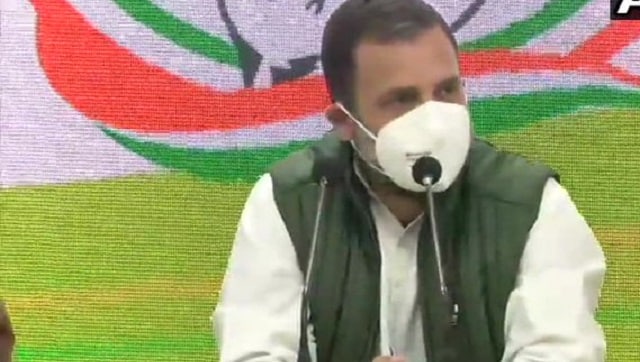 India
The Congress leader said that the Centre's lack of a clear strategy, and its hubris in declaring premature victory as the virus was spreading, has placed India in a highly dangerous position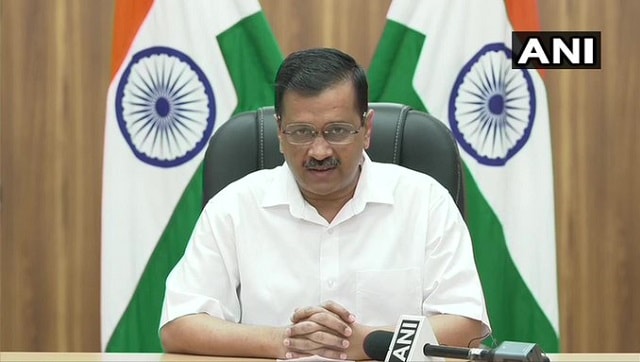 India
In an online briefing, the Delhi chief minister also said that the state govt will increase the vaccination centres from 100 to 300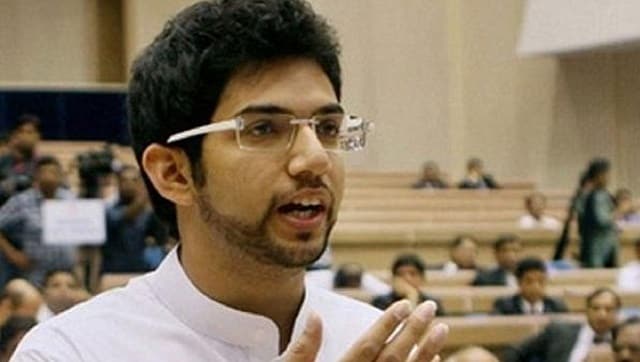 India
Aaditya stated that as the virus mutates and targets different age groups, the response to it should also evolve