Rohingya crisis: 36,000 Myanmar migrants in India; terror links cannot be ruled out, says BSF chief
Around 36,000 Rohingyas are there in various parts of the country at present and BSF has upped the ante against their illegal influx, the forces chief said.
New Delhi: Around 36,000 Rohingyas are there in various parts of the country at present and the Border Security Force (BSF) has upped the ante against their illegal influx into India as their links with terror organisations cannot be ruled out, the force chief said on Wednesday.
KK Sharma, the director general (DG) of the 2.5-lakh personnel-strong force, said his troops have apprehended 87 Rohingya Muslims along the India-Bangladesh border since the beginning of this year till 31 October and 76 "have been sent back to Bangladesh".
"As far as my information goes, about 36,000 Rohingyas are there in this country at various places... This is one of those general observations and is based on inputs we received from our sister agencies (like the police and intelligence)," he told reporters during an interaction ahead of the BSF's 52nd Raising Day on 1 December.
He said the border guarding force has not come across any specific case where a Rohingya they caught possessed arms, ammunition or had terror connection.
"But, the threat that they have some links with terror organisations is a very serious one and has been given by our sister agencies and I don't doubt them," Sharma said.
He said the force has bolstered its manpower and surveillance equipment at "vulnerable" posts along the Bangladesh border to check the illegal influx of Rohingyas from the neighbouring country into India.
The force sent back the Rohingyas and did not arrest them as they would have then become a "liability", the DG said.
"Rohingya is a very complicated issue. As per the latest estimate, 9-10 lakh of them have migrated to Bangladesh (from Myanmar) and the possibility of a spillover coming to India cannot be ruled out,"
"Our mandate is very clear that we do not allow any illegal immigration into India, whether he is a Rohingya or a Bangladeshi," Sharma said.
In the border areas, the BSF chief said his troops were not equipped to make a distinction between a Bangladeshi and a Rohingya.
"So, whosoever tries to cross (the border) we sent them back. We don't arrest them as that becomes a liability. Our policy is not to allow anyone enter India illegally," he said.
An official note provided by the BSF during the conference said "agents allure Rohingyas with good job opportunities in India and motivate that they will work with their own Muslim community in some of the states such as Jammu and Kashmir, Tamil Nadu and West Bengal".
It said that most of the Rohingyas go to Jammu because some Rohingyas have already been staying there for the last few years.
"Apart from being a natural choice due to its Muslim majority, the Rohingyas say that they pick Jammu and Kashmir on economic consideration and most of them follow a similar pattern."
"Once a Rohingya reaches Jammu, he stays there for a few months and then invites other relatives, informing them of job opportunities and better pay," it said.
In rare cases, the document said, if some Rohingyas do not get a permanent job, they go to another state for earning money or to settle there.
Sharma said the document was compiled based on information provided to them by "sister agencies".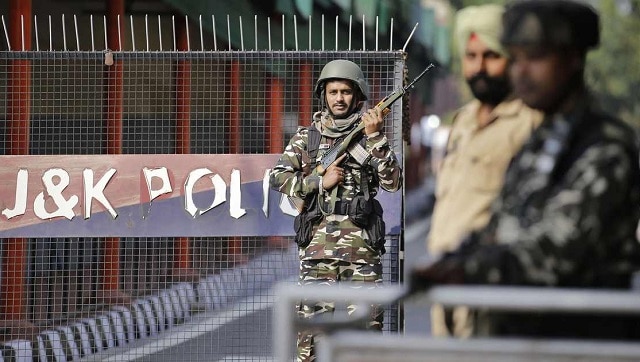 India
During the sector commander-level meeting at the IB in the Suchetgarh area on Saturday, the BSF delegation emphasised on Pakistani drone activities, terrorist activities and digging of tunnels from across the border
First Cricket News
Mustafizur picked up an ankle injury in a warm-up match Wednesday two days before the start of the series, according to the team.
First Cricket News
Follow live score and updates of the 1st ODI between Zimbabwe and Bangladesh in Harare.