RJD spokesperson Shankar Charan Tripathi expelled for criticising Rahul Gandhi's hug to Narendra Modi
Shankar Charan Tripathi had criticized Rahul for hugging Prime Minister Narendra Modi and later winking in Lok Sabha during the no-confidence motion debate.
The Rashtriya Janata Dal (RJD) on Monday expelled party spokesperson Shankar Charan Tripathi citing his comments against Congress president Rahul Gandhi's hug to Prime Minister Narendra Modi in Parliament.
RJD National spokesperson Shankar Charan Tripathi who spoke against Congress president @RahulGandhi in his personal capacity on No Confidence Motion day has been expelled from party.

— Rashtriya Janata Dal (@RJDforIndia) July 23, 2018
Tripathi had criticised Rahul for hugging Modi and later winking in Lok Sabha during the no-confidence motion debate on 20 June. Comments against the Congress president, which is BJD's ally in Bihar, led to Tripathi's expulsion from the party, according to ANI.
A letter issued by RJD national secretary general S M Qamar Alam said that "Shankar Charan Tripathi has been relieved of all his responsibilities in the party, besides cancelling the party membership.
In a telephonic conversation with The Telegraph, he praised Rahul's speech but said his act was childish and unexpected from a person who considers himself a prime ministerial candidate for 2019 elections.
Tripathi further said, "he has been a parliamentarian for the past 15 years, It was not expected from a leader like him to wink on the floor of the House. So many cameras are installed in the house. His act was akin to that of Priya Prakash Varrier."
With inputs from PTI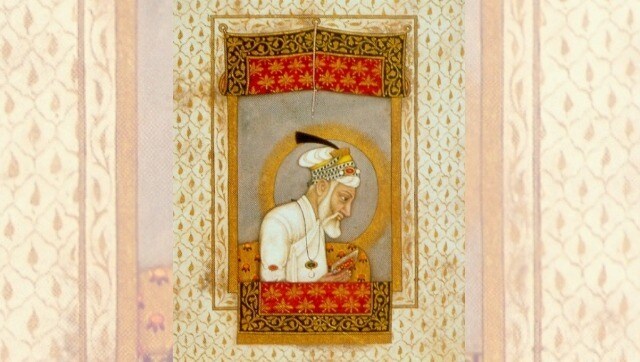 India
Mani Shankar Aiyar praising Babur and Audrey Truschke humanising Aurangzeb manifest what ails Indian history and historiography
Politics
On the opening day of the Winter Session of Parliament, Chairman M Venkaiah Naidu called for newly-elected members to take an oath
India
The all-party meet held on Sunday ahead of the Winter Session witnessed Opposition parties demanding discussions on issues including price rise, Pegasus snooping row and BSF jurisdiction