RJD protests against Bihar govt's sand mining policy, Sushil Modi says party trying to protect sand mafia
RJD hit the streets in Patna against the sand mining policy of the Nitish Kumar government in the state, throwing vehicular traffic out of gear
Patna: The main opposition party in Bihar, the Rashtriya Janata Dal (RJD), hit the streets in Patna on Monday against the sand mining policy of the Nitish Kumar government in the state, throwing vehicular traffic out of gear.
RJD leader Tejashwi Yadav also announced a statewide bandh on 18 December against the "anti-poor" attitude of the NDA dispensation in the state.
The protest march, which was led by RJD national vice presidents Raghuvansh Prasad Singh and Shivanand Tiwary and state president Ramchandra Purve, started from the party office at the Birchand Patel Marg and concluded at the Kargil Chowk, a few kilometres away.
The JD(U)-BJP coalition government, after coming to power in the state in July, had come up with a new policy, in a bid to put an end to illegal sand mining and regulate its trade.
Lalu Prasad Yadav's party has been critical of the policy.
Road traffic was badly affected along the route of the march at the heart of the town with vehicles, including school buses and ambulances, seen stranded for hours.
Reacting to the RJD stir, Deputy Chief Minister Sushil Kumar Modi told reporters, "They are not agitating for any hardship caused to the common man. They are desperately trying to protect the sand mafia, which has been funding their party."
Told about the deputy chief minister's remark, Tiwary angrily retorted, "The state government is neck deep in corruption which has been proved by scams such as Srijan. It has no moral right to speak about the mafia funding any party."
Singh, who is also a former Union minister, said, "Construction activities have come to a standstill in the state since July, when the impractical sand mining policy came into being. Thousands of workers have been rendered jobless and compelled to migrate to other states in search of a livelihood."
Tejashwi said, "The JD(U)-BJP government is anti-poor, anti-worker and anti-Dalit. Even the directions of the Patna High Court seem to have fallen on deaf ears.
"Left with no other choice, we will now be staging a Bihar bandh on 18 December. The bandh will get support from every section of the society as the state is reeling under rampant corruption, deteriorating law-and-order and anti-people policies of the government, which seems indifferent to the plight of the common man."
Politics
Badal's remarks have come at a time when the political temperature is rising in Punjab ahead of Assembly elections and the opposition has mounted a sharp attack on the Congress-led state government over 'vaccine profiteering'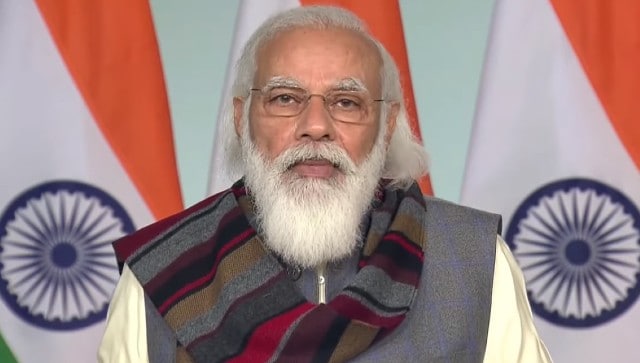 India
In his monthly radio address, Modi also touched upon the NDA govt's seventh anniversary and said the nation has followed the mantra of 'sabka saath, sabka vikas'
Politics
Raut's remarks came days after Maharashtra Chief Minister and Shiv Sena president Uddhav Thackeray met Prime Minister Narendra Modi in Delhi separately, setting off political speculations in the state