Rise of the hashtag: What the 'Kodaikanal won't' saga tells us about media outrage
HUL's thermometer factory at Kodaikanal was by no means the only noteworthy instance of an ecological issue which pitted underprivileged people against large industries or corporate houses.
There is much to celebrate in the announcement about Hindustan Unilever agreeing to pay welfare compensation to its former workers in Kodaikanal. It is one of the few examples of the victory of an environmental campaign, particularly in a context where such concerns are often seen as pesky irritants interfering with the animal spirits of the economy.
However, the success of the 15-year old campaign also says a lot about how the approach of the national media as well as its target audience.
HUL's thermometer factory at Kodaikanal was by no means the only noteworthy instance of an ecological issue which pitted underprivileged people against large industries or corporate houses. In Kerala itself, a village council took up a long-drawn fight with Coca Cola to protest over-exploitation and contamination of water in Palakkad.
In East Singhbhum in Jharkhand, the Uranium Corporation of India Ltd's industrial establishment has led to deaths of several labourers and villagers, allegedly due to radiation and exposure to heavy metals. In Jammu and Kashmir, people living near industrial hubs with cement factories suffer respiratory tract infections allegedly due to the toxic fumes from the nearby factories.
Yet, none of them made for prime-time news on national media outlets.
In July 2015, along came Sofia Ashraf, who told us that Kodaikanal 'won't step down until you make amends now', and the issue soon become a top Twitter trend. Sofia Ashraf packaged a complex environmental dispute into a rap video of under three minutes. This was a format that lent itself well to clickbait and social media outrage. For people who would otherwise scarcely find the inclination to read about environment pollution and the lopsided nature of economic development, the video was a chance at instant karma.
Kodaikanal Won. #UnileverSettles with workers. https://t.co/WADyAXTzNI
1/2 battle won. Now for the cleanup! #UnileverPollutes

— Sofia Ashraf (@Leeterature) March 9, 2016
As the soon as the video went viral, mercury poisoning in Kodaikanal suddenly became an unmissable news story. While the agitation had a long history which went back much earlier, there were now articles headlined 'Five things you need to know' and 'Here's how social media reacted' to the controversy. As we saw people like us mouthing a rap song and carry angry placards, an ecological issue became hashtag-worthy.
Of course, there is nothing wrong with Ashraf choosing to make a video about mercury poisoning in Kodainakal. In fact, it was wonderful that popular culture and a social media campaign helped secure justice for an underprivileged section of people who would otherwise have little influence over the powers that be. The problematic part was a large section of the media waking up to the issue only after it became viral on Twitter. Naturally, with the source of the outrage being a three minute music video rather than an impact assessment report or a detailed representation to a tribunal, much of the media coverage was simplistic and superficial too.
While social media has brought about a positive change for news media in many ways, this is one episode that brings out the flip-side to it. The selective outrage over Kodaikanal raises questions over whether it in fact democratises the discourse around issues that matter to people. In a country where only a small fraction of the people have access to the internet, the rise of the hashtag might actually serve to further deepen the divide between the urban national media and 'the nation' whose voice it claims to represent.
Find latest and upcoming tech gadgets online on Tech2 Gadgets. Get technology news, gadgets reviews & ratings. Popular gadgets including laptop, tablet and mobile specifications, features, prices, comparison.
India
The 'cut-off' comprises of the minimum qualifying percentile and score that a student needs to pass the exam; NEET 2020 cut off will be declared online with the results
India
In the Rajya Sabha, Union minister Harsh Vardhan said that a coronavirus vaccine is likely to be available in India by early next year and added that the Centre is aiming to bring down India's COVID-19 mortality rate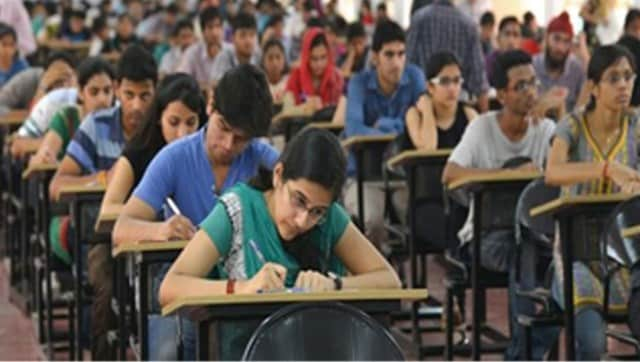 India
The scores of the candidates who appeared in KEAM 2020 was released on 9 September, 2020, by the Commissioner for Entrance Examinations Kerala