Revisiting Nurjahan and Jahangir's partnership of equals, which shimmers through Jahangirnama
Jahangir, as Salim titled himself upon his accession, had been emperor about six years when he married Nurjahan.
When I was writing about Jahangir, the emperor who was born Salim, I did, of course, revisit Mughal-e-Azam. Its songs have played in my head since I was in school, but watching it again last year, I realised there's something else about the film that recalls my childhood. For all its lavish production, K Asif's magnum opus has a socialist heart; its hero, Prince Salim, isn't merely in love with a dancing-girl, he's fighting Akbar's class prejudice, defying hegemonies of power – both state and familial – when he insists on marrying his kaneez, the beautiful Anarkali. In how it evokes these ideals, the (relatively) progressive temper of our recent past, Mughal-e-Azam is both successful and accurate. As a depiction of Mughal history, however, it falls wide off the mark.
That is hardly Asif's fault, of course. The legend of Salim and Anarkali has been growing since the early 1600s, when a travelling Englishman called William Finch visited the tomb of 'Immacque Kelle' – it still stands, in Lahore – and described her as Akbar's wife, with whom 'Shah Selim had to do'. Even more salaciously, Finch added that Anarkali was the mother of Akbar's third son, Daniyal. The idea of Salim poaching from his father's harem is unlikely enough, but to have him bed his half-brother's mother is surely a taboo too far. The Mughal-e-Azam romance, far more chaste, is equally incredible: Salim was the prince of a vast and powerful empire, with many wives and concubines; why would he be forbidden another love? In fact, Salim did once marry against his father's wishes. It was the daughter of a nobleman he was enamoured with, and Akbar's objection to the match is as obscure as it was feeble. He gave in, it seems, with no more than a shrug. Besides, Salim's grand passion fizzled with marriage: his diary, otherwise full of friends and family, has no mention of this once-prized bride. Instead, the one beloved who shimmers through the Jahangirnama is the Begum Nurjahan.
Jahangir, as Salim titled himself upon his accession, had been emperor about six years when he married Nurjahan. He was middle-aged and she was well into her thirties, widowed and with a daughter from her first marriage. For all the sordid rumours that cling to their union (most famously, that Jahangir had Nurjahan's husband murdered), the historical evidence is only this: Jahangir married Nurjahan a full four years after she'd been widowed and joined the service of the emperor's aunt.
Once they were married, things did not flow any faster. Nurjahan's father and brother received promotions and titles, yes, but it took three years for Nurjahan to appear in the Jahangirnama. Perhaps to make up for the delay, Jahangir gave her a dramatic entrance: he was ill but he told no one, not doctors, nor anyone in his harem 'other than Nurjahan Begum, the one I thought had more affection for me than any other'.
Much has been made of how Nurjahan's affection was, in fact, a sham; that she manipulated her increasingly befuddled husband so as to rule his empire in her own interest. It's worth noting, however, that most of these theories were first circulated by historians during the reign of Jahangir's successor, Shahjahan – and that Shahjahan had much cause to discredit his step-mother, the powerful empress who was once his ally and eventually his enemy.
If you read, instead, Jahangir's own accounts of his begum, you can't but see a clear and happy love. He describes, for example, a leisurely trip from Ajmer to Mandu, which reads like a honeymoon: 'it was as if we were progressing from garden to garden'. Once they reached Mandu, Nurjahan arranged a party so wonderful – in a pavilion in the middle of a lake, torchlight reflecting off its waters – that Jahangir renamed the very day on which it was held. From then on, Thursday would be 'Mubarak-shamba', blessed day – and waterside parties on Thursdays a fixture of the emperor's calendar.
That infamous line, that Jahangir was happy to let Nurjahan rule as long as he had his seer of wine and half-seer of meat, was never written by the emperor, but even if he did say such a thing, there's no evidence that it wasn't from a clear-headed appreciation of his wife's administrative talents. In his writings, Jahangir is always generous in his admiration for Nurjahan. Writing of how she shot four lions with six bullets – from within a howdah upon an elephant – Jahangir, himself an excellent shot, is joyfully impressed: 'Until now, such marksmanship had not been seen.' At another point in the Jahangirnama, it's clear that a messenger delivering news of Shahjahan's victory in the Deccan, a momentous campaign, came first to Nurjahan. Jahangir makes no bones about it; in fact, he says that he rewarded Nurjahan when she brought him the good news. Arguably, not all men, even today, could take their wife's evident authority so easily in their stride.
It was precisely Nurjahan's authority, of course, that galled those who did not benefit from it. Amongst their number was Thomas Roe, the first English ambassador to a Mughal court, who penned scathing portraits of the empress as a scheming villainess – quite possibly because Nurjahan did little to help, and may well have hindered, the ambassador's attempts to gain trade concessions. Ironically, though, it's Roe who's left us one of the most charming views of Jahangir and his wife.
One night, Roe was waiting for Jahangir in his camp. Suddenly, an order came that all the lights be put out. It wasn't for the emperor's sake, however, that darkness had been cast. As the ambassador peered into the black, he saw Jahangir, the emperor of all Hindustan, driving past on a bullock cart, its reins in his own hands, and his empress by his side.
If Asif were alive today, and as alive to the day's politics of gender as he was to the politics of class in his time, I wonder what story he would have chosen to tell. That of young, forbidden love, preserved in martyrdom and acclaimed in legend; or that of a partnership between equals, of a powerful queen riding unrestrained with her emperor – only to be slandered by the centuries?
Parvati Sharma is the author of the recently published biography Jahangir: An Intimate Portrait of a Great Mughal, published by Juggernaut Books.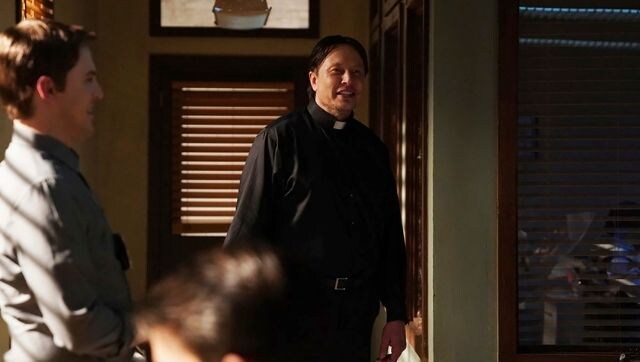 Entertainment
The casting choice brought criticism from those who felt the show was celebrating a man for his exorbitant wealth in a time of great inequality and a man who spread misinformation to his huge Twitter following as he downplayed the severity of the coronavirus pandemic.
Arts & Culture
All that remains of Al Aqiser, which has stood in Ain Tamr for more than 1,500 years, are crumbling brick and red earthen walls.
Arts & Culture
The oldest remains date from between 1,00,000 and 90,000 years ago, while the other eight Neanderthals are believed to date from 50,000-68,000 years ago, the Culture Ministry said in a statement.