Residents of border hamlets in Jammu and Kashmir are living in fear due to firing by Pakistan's troops
Blood-splattered compounds, smashed window panes and demolished roofs are all that are left of houses in border hamlets which have been battered in Pakistani firing and shelling in the last three days.
Arnia border: Blood-splattered compounds, smashed window panes and demolished roofs are all that are left of houses in border hamlets which have been battered in Pakistani firing and shelling in the last three days.
A smell of gunpowder lingers in these villages whose residents are living in increasing fear. Nine people, including five civilians, have been killed and 47 injured in ceasefire violations over last three days.
"We were living in the shadow of death. Mortar bombs were raining on our houses and we thought we would die any moment but the police brought us out from the Sai Khurd village in Arnia," Ratno Devi told PTI.
In Sai Khurd, several houses were damaged and some animals killed in shelling, Devi said, adding that a woman, was killed while her husband and son were injured in the village.
Ratno Devi, who along with six family members left home and took shelter in the house of her relatives in the outskirts of Arnia belt, said, "The government should stop firing from Pakistan."
The firing and shelling were so heavy that 82 mm mortar shells landed much beyond Arnia town which is 5 km away from the International Border (IB) in Jammu district.
Farmlands have craters due to mortar bombs and have turned into live minefields. In Jhora farm in RS Pura, 150 khullas or mud houses of Gujjars were burned down in the shelling.
Several bovines were killed and injured due to mortar bombs and bullets in these villages. Police vehicles have been pressed into service and people living in border hamlets evacuated.
"The border hamlets have virtually turned into war zones. Pakistan is targeting civilian areas intensely. There has been huge damage to houses and a loss of cattle," Sub Divisional Police Officer (SDPO) RS Pura, Surinder Choudhary, said.
Chanchalo Devi said the firing and shelling by Pakistan was haunting them.
"Only three months back, Pakistan caused huge damage and and again we are facing death. How long will we keep living in fear. The government should give us safe alternatives," she said.
Chanchalo Devi said she and her husband had woken by the sounds of mortar shells in Arnia's ward number 13 and they immediately tried to shift to a neighbour's house as their own house is made of mud.
"When we were about to cross the lane to move to our neigbour's house when a shell burst and injured both of us and our neighbour Darshan Lal," she said in a hospital.
Desh Raj of Vidhipur said his family lived in a room without food and water until they left home to escape the shelling and firing.
Arnia town, which was once considered to be safe from Pakistani firing and shelling, was also hit by several mortar bombs.
Several of the houses in Korotana, Sai Khurd, Mahasha  Kote, Pindi, Suchetgarh, Jhora farm, village were hit by bullets and splinters of mortar shells which tore through the roofs and walls of houses.
The villagers claimed the government had failed to construct bunkers despite the tall claims made by it for several years.
"The border people would not have died or been injured had the government constructed bunkers or given us plot at a safe place as per a promise made several years ago. They have not fulfilled the promise," Sudershan Singh of Arnia said.
Today, three people, including an Army jawan, were killed and six injured in firing by Pakistani troops along the International Border (IB) and Line of Control (LoC) in Jammu division.
Yesterday, a 17-year-old girl and a BSF jawan were killed while six people, including five civilians, injured in ceasefire violation in three sectors of Jammu and Samba districts.
The Pakistani troops targeted around 45 border outposts (BoPs) and around 50 village in five sectors of R S Pura, Arnia, Ramgarh, Samba and Hirnagar along a 40-km stretch along the IB.
SDPO Surinder Choudhary, who led a police team for rescuing and shifting those injured to a hospital, said, "We have also evacuated border villagers to safer places. Pakistan cannot be trusted".
India
A team of the State Investigation Agency's (SIA) Jammu-wing raided the houses of Ramzan and Dubai-based Abu Baker in Kulgam and the Bhatindi area of Jammu city, respectively, the officials said
India
A 51 mm live mortar shell was recovered by security forces earlier on Sunday from an open field in Surara. A team of bomb disposal squad was called to neutralise it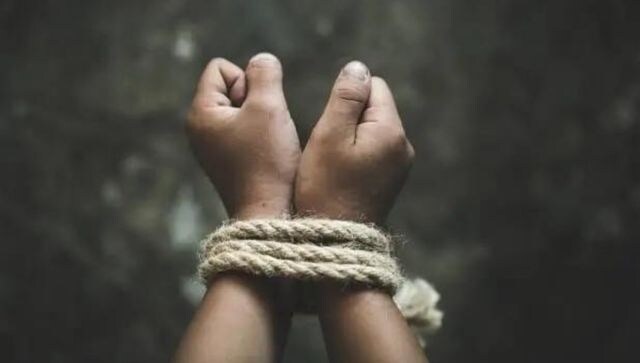 India
The network of CCTV cameras proved helpful in the rescue of a six-month-old child within seven hours of his abduction from a hospital in the Kishtwar district of Jammu and Kashmir. Read more.