Reservations for Marathas being 'deliberately delayed' in Maharashtra, claims BJP MP Udayanraje Bhosale
Bhosale, hitting out at the Uddhav Thackeray dispensation for 'not taking the issue ahead', claimed that 'the state government lawyer' missed a Supreme Court hearing and that the 'community will react to such tactics'
Mumbai: NCP leader turned BJP Rajya Sabha MP Udayanraje Bhosale on Sunday said the issue of reservations for the Maratha community in Maharashtra was being delayed deliberately and asked people to seek answers from those responsible.
Speaking to reporters, Bhosale said Maratha quota was overlooked even at the time of the implementation of the Mandal Commission report as the party which ruled the state during that period (in 1990) overlooked problems of the community.
NCP chief Sharad Pawar was the Congress chief minister of Maharashtra at the time.
"All communities, except Marathas, were given reservations under Mandal Commission. The people you trusted and voted for will pull you down," Bhosale said.
He also hit out at the Uddhav Thackeray dispensation for "not taking the issue ahead" and claimed "the state government lawyer" missed a hearing of the quota issue in the Supreme Court, adding that the "community will react to such tactics".
He praised former CM and BJP leader Devendra Fadnavis and said the latter "took the initiative and enacted a law to give Marathas reservations".
Bhosale said Maharashtra Public Services Commission (MPSC) exams should be conducted now by keeping aside seats that will be part of the Maratha quota as the issue was now being heard in the apex court.
The SC recently stayed the implementation of the 2018 law granting reservation to Marathas in jobs and education and referred the matter to a larger Constitution bench.
Find latest and upcoming tech gadgets online on Tech2 Gadgets. Get technology news, gadgets reviews & ratings. Popular gadgets including laptop, tablet and mobile specifications, features, prices, comparison.
First Cricket News
Dwayne Bravo is currently gearing up to take part in the upcoming Abu Dhabi T10.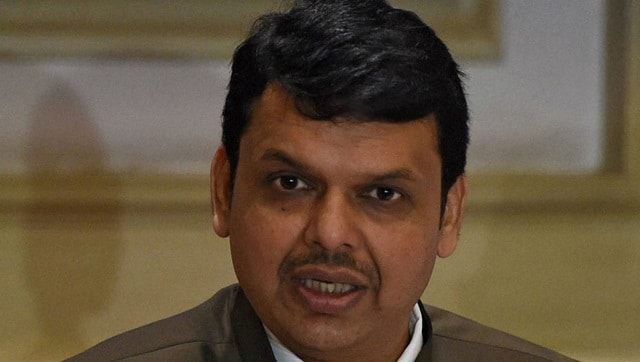 Politics
As per a government notification issued on 8 January, Fadnavis will now get 'Y-plus security with escort', instead of the 'Z-plus' cover
Politics
As per latest trends, the BJP had wins and leads in 2,921 seats, Shiv Sena in 2,724 seats, NCP 2,673, and Congress 1,905. It is to be noted that these figures are not validated independently as there were no official declaration of results