Reservation stir to intensify if Haryana govt refuses to meet demands: Jat body president Yashpal Malik
ABJASS national president Yashpal Malik said that the Jat movement for reservation is likely to intensify if the government fails to meet their demands.
The Jat community blamed Haryana chief minister Manohar Lal Khattar and the ruling BJP for instigating violence during the Jat agitation in February 2016 at a rally held in Rohtak on Sunday. The community leaders are clearly unhappy with the state government and anger within the community over not honouring an agreement signed with the agitators in March – to begin the reservation process – is apparent.
Speaking to Firstpost, the national president of Akhil Bhartiya Jat Arakshan Sangharsh Samiti (ABJASS) — an umbrella body of Jat agitators – Yashpal Malik said that the Jat movement for reservation is likely to intensify if the government fails to meet their demands. Edited excerpts follow:
Are you planning to intensify the Jat agitation?
Yes, if the government doesn't listen to us and fails to meet our demands. We had signed an agreement with the Haryana government on 19 March, but even after nine months, the government has failed to keep its promise. November and December are important months for farmers as it's the harvesting season. So, we're extending our deadline until December end. But if the government continues with its adamancy, we'll go for a mass agitation.
You have always said that ABJASS is not aligned with any political party. If that is so, why did you share the dais with BJP leader and Union minister Birendra Singh and INLD's Abhay Singh Chautala during Sunday's rally?
The rally on Sunday wasn't a political one; instead, it was organised on the occasion of the foundation stone laying ceremony of Deenbandhu Chhotu Ram Institute for Competitive Exam & Skill Development in memory of Sir Chhotu Ram, the leader and ideologue of the Jat farmers community during British India.
We had invited leaders of all political parties from across the country, whether Trinamool Congress or INLD. Birendra Singh and Abhay Singh were there as guests.
What was the agreement between the agitators and the government? What is its status?
We made six demands while entering into an agreement with the government. First, to get a proper survey done for Jat reservation. The court had asked the state government to conduct the survey and present its report. Even BJP president Amit Shah had asked Khattar to get it done, but to date, there has been no progress.
Second, to provide reservation to Jats at a central level. Third, to provide employment to a member of the deceased's family – those who got killed during the agitation (this has been fulfilled, he said).
Fourth, to settle the court case against our members. (This has not been done). Fifth, to give compensation to those who got injured during the agitation. And, sixth, punish all those government officials found guilty of instigating violence.
The Jat agitation in February 2016 witnessed severe violence, that led to the death of over 30 people. Are you sure that your next agitation won't get diverted on the same lines?
The violence that took place during the agitation in February 2016 was orchestrated by the Haryana government and politicians, and charges were levelled against us. An incorrect perception was created about us to show our organisation in a bad light. Our people were not involved in the violence and rampage. It was a manufactured riot caused by the Haryana government and politicians, by creating a rift between Jats and non-Jats.
The politicians used petty criminals from slums as political touts in creating violence. The BJP MP from Kurukshetra and anti-Jat quota proponent Rajkumar Saini, a minister in Haryana government Capt Abhimanyu, Rohtak MLA Manish Grover and many others were involved in it. This conspiracy has been hatched just to defame the Jats. After February 2016, we became cautious of the divisive politics. There was no violence during our 52-day agitation from 29 January to 19 March.
Are you planning to form a new political party to meet your demands?
Not at all. Earlier, too, I had maintained that we won't form any political party. Personally, I've been working in the education and skill development sector... so, no question of any political party. This Jat reservation issue is a movement for us.
Why do you think Jats need reservation?
There is already a reservation for Jats in nine states. Jats are not seeking reservation in the manner Patels or Gujjars are seeking it. Jats already had a reservation in Haryana from 1991 to 1994, which was scrapped by Bhajan Lal in 1995. The farmers' community in Haryana belongs to the OBC category and is eligible for reservation.
But, it was the former Prime Minister VP Singh who conspired to weaken Devi Lal and divide the farmers. Jats are being kept out due to political rivalry. If Jats are getting a reservation in nine states, why they are not being included in the central list? Among the Jat population, only 10 percent belong to the creamy layer. Like I, who belongs to that creamy layer of OBC and is not eligible for reservation. The rest 90 percent are poor and they deserve reservation. The Jats are only demanding their rights.
In Gujarat, Hardik Patel, while demanding reservation for patidars, has joined hands with the Congress. Does ABJASS have any plans to align with or join any political party?
No, we won't join any political party. We've urged the government to consider our demands and in case it doesn't, we'll intensify our agitation. Jats have a strong presence in 132 Lok Sabha seats. The presence of Jats in Rajasthan is 27-28 percent and in MP eight to 10 percent. By boycotting BJP on these seats, we can affect the forthcoming elections in Madhya Pradesh, Rajasthan, and in other states in 2018.
But, if the government refuses to heed to your demands, what will you do?
As I said, we will stage the next level of agitation. ABJASS will be meeting on 3 December to chalk out a strategy on how to go ahead with it.
A section of the gathering in Sunday's rally was opposed to it and levelled allegations against you of the bungling of funds. How true is it and what funds they were referring to?
It's not true. Those who opposed the rally and levelled allegations against me were Capt Abhimanyu's workers. The bungling of funds is out of the question because I didn't take any money in the name of funds from anyone.
People donate money to our district bodies, which the latter uses to meet expenditures related to this movement. The allegations are baseless and politically motivated. Those who made these allegations have been socially boycotted in their respective villages.
India
Amit Shah is on a two-day visit to Bihar. He also inaugurated five Border Out Posts of Sashastra Seema Bal (SSB) in Kishanganj
Politics
Ahead of his youth rally in Himachal Pradesh, Congress on Friday attacked Prime Minister Narendra Modi saying he must answer why the BJP-led government failed to address issues of unemployment and the debt the state's burdened with.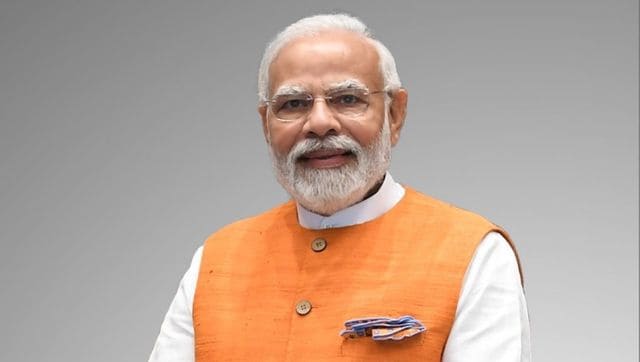 India
Prime Minister Narendra Modi virtually inaugurated the two-day 'National Mayors' Conference' that is being held in Gujarat's Gandhinagar