Rescue operations called off for missing sherpa on Saser Kangri; Pemba had scaled Mt Everest eight times
Pemba Sherpa had scaled Everest eight times. But on Friday, 13 July, as he made his way down the Saser Kangri, he fell through an icy crevasse and has not been found since.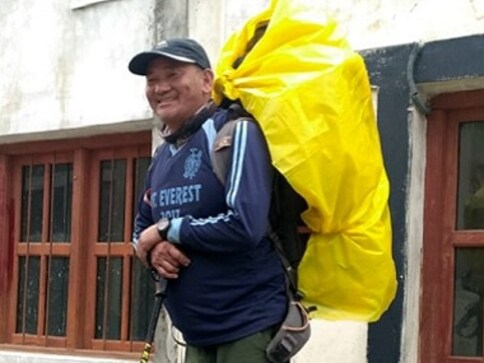 The mountaineers — there were four of them — descended slowly and carefully down the blindingly dark crevasse. Their flashlights indicated a sheer 40-metre drop into the icy water swirling below. This was where the sherpa had disappeared on the morning of Friday, 13 July, while helping an expedition summit Saser Kangri IV.
Pemba Sherpa had scaled Everest eight times. The 45-year-old Darjeeling resident had also climbed six of the world's 10 highest peaks. On 13 July, at about 8 am, Pemba was on his way back to the base camp after summiting Saser Kangri with the mountaineering enthusiasts he was accompanying. Summiting Saser Kangri IV, at an altitude of 7,416 metres, had taken the five climbers three attempts. The descent was to take the group about six hours, but the bright sun and cloudless skies promised clear weather for the trek down the mountain slopes.
Anil Retwade of Pune Venturers (a mountaineering club), Basanta Singh Roy of the Mountaineers' Association of Krishnagar, and three sherpas — Pemba, Tshring and Lakpa — descended steadily. Pemba trudged on in front, carving a path for the others to follow, while Anil followed.
Then, Pemba disappeared.
"It happened in a split second. One moment, Pemba was in front of me, leading the way, and the very next, he had fallen through the ice," Anil says.
Pemba had fallen down a crevasse, the deep open cracks that spell danger for even the most experienced of mountaineers. As snow melts faster than ice, it covers up fissures at high altitudes. And on a sunny day, with clear skies — like the Friday that Pemba disappeared — it becomes much harder to spot these crevasses that hide under the melting snow.
"Once you fall into a crevasse, you are as good as gone," says Anil Retwade. Yet, the four remaining climbers hooked up ropes, secured them to their waists and launched a search for their fallen comrade. One of them was Pemba's brother.
Anil compared the experience of making their way down the pitch-black crevasse, with visibility nearly nil, to a scene out of the 2000 thriller Vertical Limit.
"We knew there was nothing we could do. Temperature
drops to minus degrees inside the crevasse and the water that appears to be 30-40 ft in depth could actually be much deeper," Anil said.
Anil and other mountaineers also know that when an accident like Pemba's occurs, it is very difficult to find the climber — crevasses keep shifting, and the water carries with it the person's remains, underneath the snow covered trails.
***
The mood, as the four climbers made their way back to Camp 2 — the first pit-stop along the descent to base — was grim. Tshring, Lapka, Anil and Roy had abandoned their attempts to find Pemba and decided to reach out to the rescue forces in the mountains for help.
The sombreness was in stark contrast to the way they had been just earlier that day — flushed with excitement at having finally reached the summit. The expedition had been a month-long one, and with most members of the group halting at the base, Pemba and the other four had begun their ascent of the peak on 12 July at 7.30 am. The very next day, they had come down to about 5,700 ft on their way back when Pemba fell.
To commence a rescue operation at that altitude, one must first get acclimatised to the freezing temperature, then climb to that height and locate the exact spot from where to begin the search. But after performing this gruelling feat of endurance, it is difficult to get a rescue underway for the exhausted climbers.
On 15 July, another rescue mission was mounted. No sign was uncovered of Pemba.
With too many precious hours having gone by, the rescue operations have now been called off.
***
Official figures for Saser Kangri (meaning 'yellow mountain') in the Eastern Karakoram are hard to come by, but an NPR report from April 2018 indicates that one third of all fatalities that occur when climbing Everest, are those of sherpas. While the community has suffered no further losses at Everest since 2015, sherpas continue to succumb to nature's ruthlessness on other ranges.
Mountaineers, trekkers and adventure enthusiasts all seek out sherpas, who undertake highly risky and dangerous climbs as one of the few means of income available to them. Sherpas carry all the equipment necessary for an expedition — from ropes and ladders to food and tents for all the other climbers throughout the journey.
The sherpas help devise a path for the expedition and set up camps at regular distances. Teams of climbers usually scale 300 ft each day and return to base to get a feel of the terrain. Strong winds, snowfall and rough weather make sherpas — capable of finding routes even in these extreme conditions — an indispensable part of an expedition.
To undertake an expedition like Saser Kangri, amateurs must complete mountaineering courses and be physically fit according to the Indian Mountaineering Foundation.
After two days of a disappointing search and an exhausting trek downhill, the group that had ascended Saser Kangri safely reached base. The team from Pune led by Anil Retwade have now returned to Leh. The bitter end to their expedition, however, is one they cannot leave behind.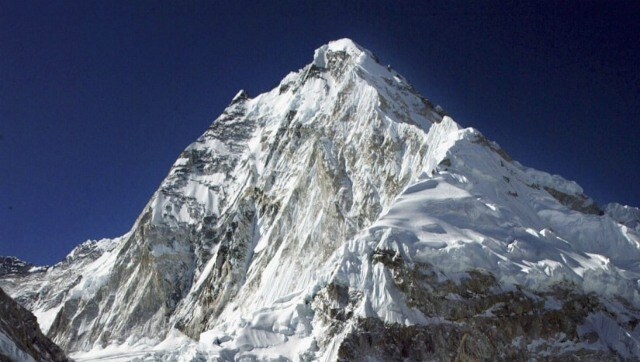 Sports
Her mother said Rhythm loved scaling mountains from the age of five and her first long trek was 21-km Dudhsagar and since then, she has climbed a few peaks in the Sahyadri ranges like Mahuli, Sondai, Karnala and Lohagad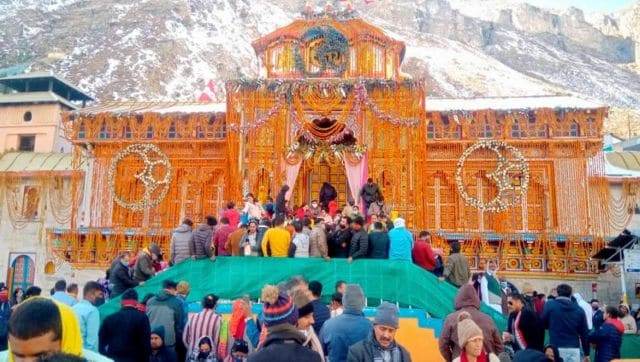 India
As many as 39 people have died in the last two weeks on the popular Char Dham Yatra in Uttarakhand due to mountain sickness, high blood pressure and heart attack