Renaming India's history: Yogi Adityanath's selective obliteration of past surpasses deeds of post-Partition Pakistan
That's the worldview of Adityanath, who famously declared that the Taj Mahal is not part of his heritage. Or of Raj Thackeray, who in 2009 ordered all shops that had the name 'Karachi' in it to drop it. Leaders like these, and we have a surfeit of them today, are no different from the residents of the new state of Pakistan, who, 71 years ago, couldn't bear to have in their city, a garden named after "the enemy's deity."
Now, we are the same.
Walking out of the Sindh Muslim Law College in Karachi one November afternoon five years ago, I was euphoric and sad at the same time. Euphoric because I had just been handed an unexpected treasure: my father's LLB admission forms dated 1939 and 1940. And sad because his alma mater, which was also the alma mater of Ram Jethmalani and practically every Sindhi lawyer born before Partition, no longer bore its founder's name. The SC Shahani Law College had become the Sindh Muslim Law College.
Later, as I strolled the streets of Karachi with one of its historians, writer Aslam Khwaja, I asked him why so many names had been changed after Partition. Some of these held a special significance for me as they were names of places that had figured in my parents' stories of life in Sindh. Foremost among these was Bunder Road, so named because of the Karachi Port. On his admission form, my father's address is Model Colony, Bunder Road Extension; my mother lived not far away in Amil Colony. Bunder Road is now named after Pakistan's founder MA Jinnah, whose mausoleum is located at one end of this road.
Karachi's Ram Bagh, where legend had it that Ram and Sita had stopped on their way back to Ayodhya, had become Aram Bagh. Gandhi Garden was the Karachi Zoo and Hyderabad's famous DG National College, where my father had studied till his "intermediate'' year, is now simply Government College. DG stood for Dayaram Gidumal, or Rishi Dayaram, social reformer, judge and scholar.
These were not colonial names. These were names of citizens of Karachi and Hyderabad who had built institutions for the city which were still in use, and of Gandhi, whose role in the freedom movement can hardly be negated, even by Gandhi-haters.
"You must remember that Pakistan had just come into being,'' explained Aslam, somewhat embarrassed. "It was a new country, people were elated, they wanted to assert their separate identity."
The explanation makes sense. But I remember at that time not being able to feel anything beyond sadness that a part of history with which I was linked so closely had been erased. The erasure of these links hurt even more because though I had never visited Karachi before, it had taken hardly any time for me to feel at home there.
Amid that sadness, I remember feeling proud that we had not done the same. Allama Iqbal, known as the "spiritual father of Pakistan", was our pride too; who doesn't know and love his 'Saare jahaan se accha'? We had roads named after every Mughal emperor, that too in our capital city; and the names of so many of our cities spoke of our mixed-faith heritage.
In just five years, that pride has turned into shame. As Yogi Adityanath's single-minded mission, to obliterate a past he is ashamed of, sweeps away not just the evocative Mughal Sarai but also Allahabad, so central to our political and literary history, the caustic words of Pakistani poet Fehmida Riaz come to mind. Way back in the 1980s, she had written: 'Tum bilkul hum jaisey nikley.' (You turned out just like us.)
Alas! We haven't just equaled our neighbours, we've gone far beyond them. Nandita Bhavnani, author of 'The Making of Exile: Sindhi Hindus and the Partition of India' points out that if some names have been erased in Sindh, others still stand: for instance, in Karachi, the locality of Gurmandir is still called that and Amil Colony still exists; DJ (Dayaram Jethmal) Sindh College has only been changed to DJ Science College, and in Hyderabad, Tilak Chaarhi (named after Lokmanya Tilak) remains the same, while only the "St'' has been dropped from St Mira's Girls High School , and Advani Ghitti (lane) has become Advani Line. Lahore still has its Sir Ganga Ram and Gulab Devi Hospitals, Dayal Singh College and even Krishan Nagar, Sant Nagar and Dharampura. "Rest easy. Your heritage is in safer hands here than Muslim heritage is with your Hindutva boys," gloated a Lahori.
His words grated. What is "my'' heritage? Did SC Shahani start his law college for Hindus only? How come then that Principal Khurshid Hashmi, whose father had been killed in Punjab during Partition, forcing his young widow and old mother to flee with the children, himself offered to find my father's admission forms for me? This after I had barged into his office unannounced! Why does Karachi's famous journalist Akhtar Balouch lament in column after column, the wiping out of his city's multicultural past? Can the history that resonates in names such as Mughalsarai and Faizabad be called "Muslim heritage''?
That's not how we think. That's the worldview of Adityanath, who famously declared that the Taj Mahal is not part of his heritage. Or of Raj Thackeray, who in 2009 ordered all shops that had the name 'Karachi' in it to drop it. Leaders like these, and we have a surfeit of them today, are no different from the residents of the new state of Pakistan, who, 71 years ago, couldn't bear to have in their city, a garden named after "the enemy's deity."
Jinnah will always be associated with the "two-nation" theory, but VD Savarkar was no less a follower of the theory that Hindus and Muslims are two separate nations. Today, in their every action, those who revere Savarkar live his and Jinnah's theory. Our forefathers could fight this poison under the guidance of very tall leaders. Today we have to fight it on our own.
Subscribe to Moneycontrol Pro at ₹499 for the first year. Use code PRO499. Limited period offer. *T&C apply
Lifestyle
If God wasn't able to break the laws of physics, she arguably wouldn't be as powerful as you'd expect a supreme being to be. But if she could, why haven't we seen any evidence of the laws of physics ever being broken in the universe?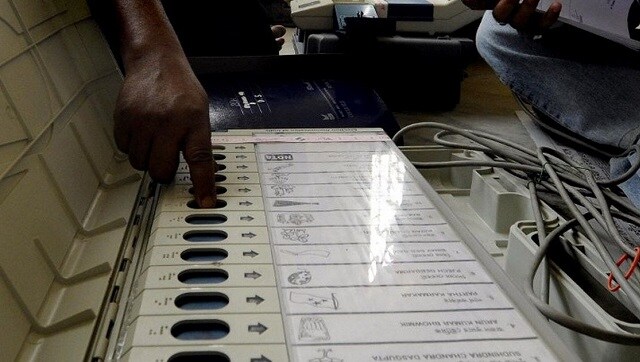 Politics
In February, the Allahabad High Court had instructed the UP Election Commission to conduct the civic body polls by 30 April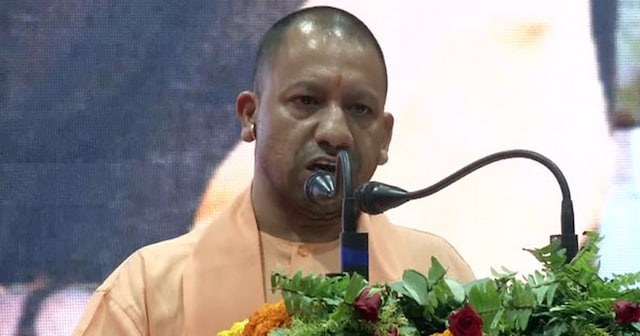 Politics
Though the Kerala High Court had made remarks against 'love jihad'' in 2009, the state government has done nothing to check it, Adityanath claimed while inaugurating the state-wide "Vijay Yatra"