Remember Paul Meekin? Bangalore's paedophile principal now in Kuwait school
Reports said that 40-year-old Paul Meekin, principal of Trio International School in Bengaluru has fled to Kuwait with a fake passport and is working in a school again.
Two years after the former principal of an international school in Bengaluru was arrested on charges of sexually harassing a 13-year-old student, 40-year-old Paul Meekin has reportedly fled to Kuwait with a fake passport, and is suspected to have used fake documents again to be employed as a teacher again.
The Times of India reported that 40-year-old Meekin had fled India using a fake passport and was currently in Kuwait where he working at the Universal American School in Kuwait under the name of Dr Colin Cornes. He had earlier reportedly been working at the Hayat Universal Bilingual School under the same fake name.
Speaking to TOI, a spokesperson from Hayat Universal School said, "Cornes carried a British passport. He taught history for primary classes. He claimed to have earned a doctorate from a London university. Unfortunately, we didn't check his documents at the time of appointment."
News site, The News Minute, published images of Meekin with children in a Kuwait school and this report in the Daily Mirror noted that the paedophile, who had a thick beard when he was in Bengaluru, is clean shaven now.
Speaking to the Daily Mirror, director of Hayat School Raja Al-Saleg was quoted as saying,"I have been sent a photograph of the man wanted in India and am 99 percent sure it is him."
Meekin was the principal of Trio World School when he was accused of sending lewd messages to a teenage student on social media. In January 2012, the Bangalore police charged him under India's Juvenile Justice Act and Information Technology Act and while he was arrested, Meekin was released on bail a day later.
Meekin was arrested in February 2012 after the school authorities found out that the documents he presented during his employment were bogus.
He was convicted in the cheating case and sentenced to 13 months in jail but after being released was untraceable and didn't attend the trial of the sexual assault case.
Meekin, who is on bail in the sexual assault case, reportedly had two warrants issued him by a court but ignored them.
The police had been considering approaching Interpol for months to issue a red corner notice against Meekin and had also been told to issue a notice to him at his England residence in connection with the case.
After the emergence of the new reports, the Bangalore police has now reportedly said that it will be approaching Interpol for a red corner notice to be issued against the British national so that he can be brought back to face trial in India. But is it too little too late?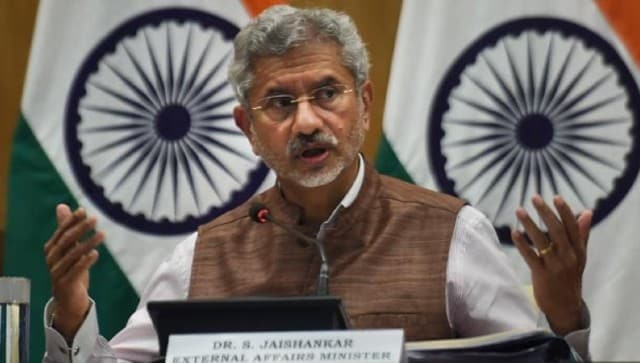 World
But through the bonhomie, India would do well to keep one eye firmly on another partner in West Asia with whom it has enjoyed cordial ties largely based on its energy requirements: Saudi Arabia
Arts & Culture
The show, nominated for several of the UK's prestigious Bafta TV awards handed out Sunday, chronicles a successful young black blogger and novelist piecing together details of the attack she suffered while at a London bar with friends.