Red alert in Kerala, Tamil Nadu as IMD warns of heavy rains over weekend; states say they are prepared to handle any situation
According to an India Meteorological Department (IMD) bulletin, the low pressure is very likely to become more marked during the next 12 hours and concentrate into a depression.
The Kerala and Tamil Nadu governments have put state machinery on alert in view of the possibility that heavy rainfall may continue over the weekend due to the deepening of a low-pressure area over the southeast Arabian Sea.
According to an India Meteorological Department (IMD) bulletin, the low pressure is very likely to become more marked during the next 12 hours and concentrate into a depression. It is likely to intensify into a cyclonic storm and move towards Oman's coast thereafter. The IMD has also issued a red alert for Kerala's Idukki and Malappuram districts on 7 October.
Meanwhile, rains continued to lash parts of Tamil Nadu and neighbouring Puducherry for the second day on Friday, prompting officials to declare a holiday for educational institutions in Tamil Nadu. Following forecast of extremely heavy rain on Sunday, Tamil Nadu Chief Minister K Palaniswami held a review meeting at Chennai on Friday and issued a series of instructions to officials. These included asking collectors of coastal districts to take steps for the early return of fishermen who have ventured into the sea, an official release said.
In addition to medical assistance, officials were also instructed to keep ready adequate stocks of food and clothes that might be required in the event of people being evacuated to relief camps, the release said. Reservoirs with over 70 percent storage should be monitored, it added.
Kerala CM calls on NDRF 
Some parts of Kerala, including Kochi, Thrissur and Malappuram, received rains Friday.
Chief Minister Pinarayi Vijayan said five teams of the National Disaster Response Force (NDRF) have arrived in the state and they would be deployed in Wayanad, Palakkad, Idukki, Pathanamthitta and Kozhikode. The Indian Navy too has been asked to stay on standby to take up relief and rescue operations, if need be.
The shutters of the Neyyar and Aruvikara dams and Malampuzha dam in Palakkad were lifted Friday to release water in view of the forecast of heavy rains in the coming days. The state has ordered its officials to monitor water levels in all reservoir that hold water above 70 percent of their capacity.
Officials also said shutters of the Idukki-Cheruthoni dam, Pamba, Moozhiar and Kakki dams in Pathanamthitta, Banasurasagar dam in Wayanad, Sholayar, Peechi and Chimini dams in Thrissur district would be opened, if necessary, after monitoring the water inflow.
The government has also issued a warning to people living on the banks of rivers including the Pamba and Periyar. Fishermen have been asked not to venture into the sea for the next few days. Tourists have been advised not to travel to hill stations, especially Munnar in Idukki and Nelliyampathy in Palakkad districts respectively.
Meanwhile, Opposition leader Ramesh Chennithala said the government took the right decision in opening shutters of some dams in view of the low pressure hovering over the southeast Arabian Sea. Chennithala said if the government had taken such a step in August when the state witnessed a deluge, destruction and loss of life could have been avoided.
Kerala had witnessed the fury of the southwest monsoon in August, the worst in the last 100 years, which claimed 493 lives and left a trail of destruction in several districts.
Tamil Nadu fishermen still at large
Fishermen association sources said about 1,000 fishermen, who had ventured into the sea from Kanyakumari, have not returned. The sources said authorities had issued a red alert, but they were not sure if the red alert message had reached the fishermen.
They had been asked to return before 5 October, but they have not, the sources said. The message would now be sent through the navy to the fishermen, they added.
Following sharp spells of rains in Chennai, Kancheepuram, Tiruvallur, Tirunelveli and Tuticorin in Tamil Nadu, educational institutions were closed, officials said.
Meanwhile, Puducherry received heavy rains and an official said the union territory recorded 9.5 centimetre rainfall in the last 24 hours ending 8.30 am.
Lieutenant Governor Kiran Bedi said the government machinery was geared up to tackle the situation. Puducherry Chief Minister V Narayansamy said educational institutions will remain closed in view of the rains.
Residential areas in Oulgaret and neighbouring municipal segments were waterlogged, throwing normal life out of gear.
Government machinery was geared up to meet any exigency, official sources said.
Farmlands were waterlogged and a farmer said the paddy he had raised on a large extent of land was flooded.
With inputs from PTI
Entertainment
Siddharth said details of the callers have been handed to the police for further investigation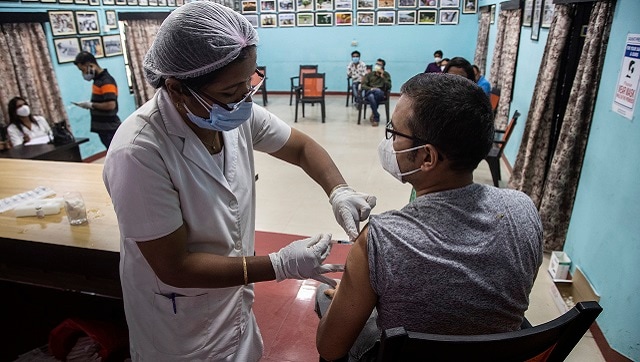 India
The DCGI approved a new drug 2-deoxy-D-glucose (2-DG) developed by the DRDO as adjunct therapy. The defence ministry claimed the drug helps in faster recovery of hospitalised patients and reduces supplemental oxygen dependence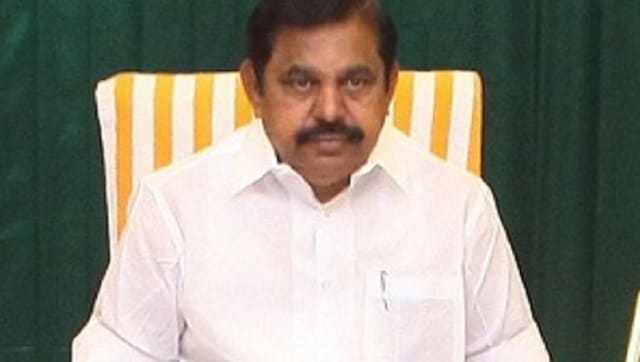 India
In a letter to Narendra Modi, K Palaniswami said the differential pricing mechanism placed a higher financial burden on states