'Butcher of Bosnia' Ratko Mladic gets life sentence: Victims kin only 'partially satisfied' with UN war crime verdict
Mladic was sentenced on Wednesday to life imprisonment, found guilty of 10 charges including genocide and war crimes.
The Hague, Netherlands: For many 12 July, 1995, was just another day long ago, but it is forever etched in Munira Subasic's mind. It was the day she met Bosnian Serb general Ratko Mladic, and the last time she saw her son alive.
"I was in Srebrenica in July 1995 when Mladic came, on the 12th of July. And he said that we will all be safe. Until he came all my family was alive. After he came, they were gone," she said.
Subasic, the president of the Movement of Mothers of Srebrenica and Zepa Enclaves, lost 22 members of her close family among some 8,000 Bosnian Muslims slaughtered by Mladic's forces in Europe's worst atrocity since World War II. The dead included her husband Hilmo, and her son Nermin, just 16.
Mladic was sentenced on Wednesday to life imprisonment, found guilty of 10 charges including genocide and war crimes.
Subasic said she was only "partially satisfied" with the verdict as Mladic was acquitted of one genocide accusation in the Bosnian municipalities.
Speaking to AFP a day before, Subasic's voice had trembled and a tear ran down her cheek as she described the last time she saw her son in the Potocari base of Dutch UN peacekeepers, where thousands of Bosnian Muslims had fled seeking safety as Bosnian Serb forces moved in.
The Bosnian Serbs overran the camp and began separating the men and boys from the women and children. "I was begging Mladic to spare his life," Subasic recalled, speaking through a translator.
"They took him away from the camp. My son told me not to worry, that we will see each other again. But it never happened."
Living witness
Since then she has been on a crusade to tell the story of what happened and bring to justice those behind the Srebrenica genocide.
"We are the living witnesses," she said, insisting the truth needed to be laid bare for all the world to see.
"Without justice there's no trust, without trust there's no reconciliation. And my grandchildren need, and Mladic's grandchildren need, all the children need, we need to make them a better tomorrow."
Now aged 70, with her white hair clipped back in a bun or a plait, the former grocer looks slightly out-of-place in the sedate corridors of the International Criminal Tribunal for the former Yugoslavia.
But she has become a formidable figure in the UN war crimes court in The Hague, listening intently in the public gallery during the trials of those who wrought chaos and destruction on her homeland.
'Hate is weakness'
But the man who swaggered into the Potocari camp that July "as some kind of saviour" was in the end for Subasic nothing more than "a coward".
Subasic, who likes to potter around her garden in Srebrenica growing vegetables or making jam, now has three grandchildren by her oldest son Vahidin, who was not in the village that day.
But alongside other family pictures, she still carries in her wallet a passport photo of Nermin, a smiling teenager with curly brown hair, who wanted to be a doctor.
Only long after the end of the war were two small bones of his identified in two mass graves, some 25 kilometres (15 miles) apart. In 2013, Subasic buried them in a memorial erected in Potocari.
Now she looks to the next generation to continue her mission, hoping they can live in a multicultural community.
"We have succeeded in not importing hate to our children, because hate is weakness. We don't want to be weak," she said.
"We have succeeded in educating our kids, to have engineers, doctors, professors. That's our success, and that's our revenge."
Sports
Gulia emerged the winner with a convincing 5-2 win over American Luke Joseph Lilledahl in 48kg final while Jaglan blanked James Mockler Rowley 4-0 in the 80kg summit clash.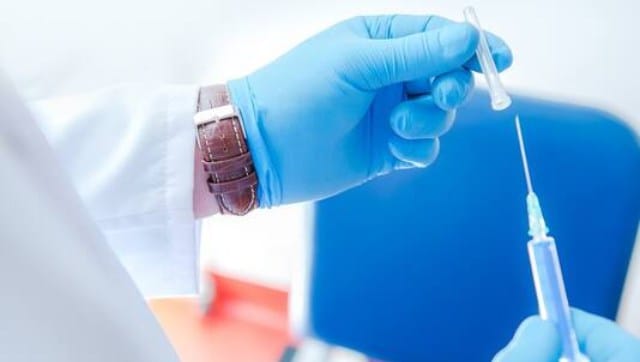 World
Viral hepatitis is considered a serious health condition, with its B and C strains claiming 1.1 million deaths every year
Sports
The world number one, chasing a calendar Golden Grand Slam, ended home interest in the tennis with a ruthless 6-2, 6-0 victory in only 70 minutes.