Rank holder no more: Bihar Board cancels results of topper from science stream
All the other toppers in the Bihar state examinations were given a clean chit after inquiry.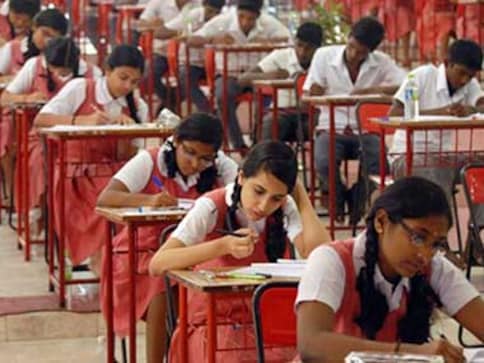 Patna: The Bihar School Examination Board on Saturday cancelled result of Science topper and another rank holder from the Science stream after their performance was not found up to mark in a rigorous re-test of 13 rank holders of state Intermediate examination.
"The BSEB has decided to cancel result of Science topper Saurabh Shrestha and another rank holder in the same stream Rahul Kumar as their performance in yesterday's (Friday's) re-test was found not up to mark," Chairman of BSEB Lalkeshwar Prasad Singh told reporters.
Kumar, who also hails from Bishun Rai college of Vaishali along with Saurabh Shrestha and Arts topper Ruby Rai,
is the third topper in 2016 Intermediate examination in science stream.
"Rest 11 toppers who had appeared for written test as well as interview before an expert team have been found excellent and given clean chit," the chairman said.
Arts topper Ruby Rai, who could not appear for re-test on Friday on grounds of poor health has been given a week's time to come before a team of experts for authentication of her marks.
"Ruby Rai has to appear for re-test on 11 June," Singh said.
Rai, the infamous Humanities topper who pronounced Political Science as 'Prodigal Science' and described it as a
subject related to cooking in a video, had sent an application stating that she was under "depression" and so could not turn up.
The chairman announced the Board's decision after a marathon meeting with Board officials, a team of experts that
conducted re-test on Friday and also members of the anti-corruption committee of the Board.
A total of 13 toppers except for Rai, had on Friday appeared before a team of experts for authentication of the marks obtained by them in the wake of a media expose pointing fingers at their merit.
The BSEB Chairman said the Board on Saturday also decided to suspend code of Bishun Rai Intermediate college from where the
dubious Arts and Science toppers hail.
"The code of the Bishun Rai college will remain suspended till report of a probe committee to be headed by a Retired Patna High Court judge on irregularities in evaluation of marks for state +2 exam in the current year," Singh said.
The probe committee which would have senior officials and educational experts would go into alleged irregularities
in allotment of marks in the Intermediate examination which brought bad name to the state after media expose of "truth" of
the Arts and Science toppers.
Education
While 74.23 percent of students of Class 10 have successfully cleared the examination, 79.30 percent of students of Class 12 have passed. Girls have outperformed boys in CG Class 12th Board Exam.
India
The Class 6 boy complained to Chief Minister Nitish Kumar at a recent event about poor education in his school and his 'alcoholic' father
India
The chief minister was in Kalyan Bigaha, as he is on every death anniversary of his wife Manju Sinha whose statue he garlands inside a park named after his father Kaviraj Ramlakhan Singh