Ramya's comments on Pakistan do not constitute sedition; it's just another opinion
Unsuspecting citizens are getting slapped with sedition cases every other day. We are fast turning into a republic run on fear and anxiety.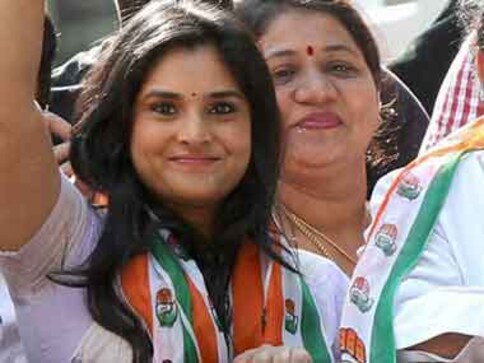 Unsuspecting citizens are getting slapped with sedition cases every other day. We are fast turning into a republic run on fear and anxiety. The cases are coming in so thick and fast — and for such varied reasons — that the ordinary person on the street could be forgiven for not knowing what exactly constitutes the offense.
Just days after the Bengaluru police charged Amnesty International India with sedition under Section 124-A of the Indian Penal Code (IPC), actor-turned-politician Divya Spandana, popularly known as Ramya, was accused of sedition for a blog post she wrote on Pakistan. What is the treasonous act Divya is accused of having committed? She voiced an opinion contrary to Defence Minister Manohar Parikkar's that "going to Pakistan is the same as going to hell". Divya wrote in her post that "Pakistan is not hell. People there are like us." If this constitutes sedition, then we might as well retire from being a democratic nation.
In the present atmosphere of relentless witch-hunting where all and sundry — political parties, their various affiliates, and self-styled guardians of nationalism — seem to be on a mission to sniff out "anti-nationals," the Prime Minister, too, is doing his bit to keep the cauldron brewing. Consider for instance, the message the PM sent out to his party workers a couple of days ago. Addressing the BJP's "core group" of top leaders from all states and Union Territories, Narendra Modi said: "Rashtravadi toh hamare saath hain, humein Dalit aur pichchde ko saath lana hai (The nationalists are with us, we need to reach out to Dalits and those who are backward)."
The absence of minorities — particularly Muslims — who have been at the receiving end of aggression by Hindutva forces in the recent past, is conspicuous to say the least. The BJP has made a habit of omitting minorities from the ambit of those they must include — perhaps because the party knows there is no votebank to be captured among these sections of the population. Equally insidious is the PM's assertion that "nationalists" are with the BJP which suggests that all those not with his party are "anti-national".
It is precisely signals such as these, emanating from the Prime Minister, that have exposed him to criticism. Modi's critics have accused him of deliberately allowing combustive situations to continue and intensify. If his silences have become a trademark of Modi's leadership, his delayed responses (couched in abstract generalities) fail to assuage the apprehension that shrill slogans of nationalism are, in reality, a fig leaf for propagating Hindutva. The BJP's electoral project, it seems, flows from its usual method of polarising communities.
Uttar Pradesh is, without doubt, the immediate ground for testing the potency of such divisive politics. Gearing up for next year's assembly elections in the state, the BJP has launched Tiranga Yatras across the country to drum up sentiments of patriotic nationalism. Modi on Tuesday told his party colleagues that these ideas, notwithstanding attempts by some to defame the party, have unleashed a new energy among the people.
Do these comments serve to justify — even backhandedly — the present rush to slap sedition cases on all and sundry? Doesn't such a stance embolden organisations like the ABVP and others to use "nationalism" as a slogan for intimidating political opponents?
In recent times, the ground has become extremely murky. It is understandably difficult for anyone to anticipate what might incite a charge of sedition since any kind of contrarian point of view is being labelled seditious these days. By harping on a 'nationalists are with us' rhetoric, the PM and the ruling party are helping keep the flames burning. The basic right to speech, action, and thought in a democratic country is being threatened every day.
We can no longer use the word 'Pakistan' without saying 'hell' or 'terrorist haven' in the same sentence. The desire for 'azadi' has miraculously become synonymous with anti-nationalism. To speak of human rights abuses is to be hounded for defaming the nation. Cows are more sacrosanct than religious minorities because they, amazingly, yield votes like milk. Reading books by Marx or Lenin in public is probably an invitation to mob violence, as is academic research on social justice or discrimination. Mentioning Kashmir is a dangerous proposition unless it is accompanied by a paean to the armed forces. Criticising the Army is out of the question. Saying negative things about yoga is probably also a bad idea.
Everything is fine in India. Everyone is happy. Everyone is nationalist. There is wealth and prosperity all around. No one is angry, except for those who are paid foreign agents out to destabilise the country. Everyone else does yoga in the morning, drinks milk in the afternoon, and sleeps soundly through the night — after a hearty vegetarian meal.
Politics
The Opposition should not just behave like a government in waiting, but also play a restraining role in the latter's functioning as well as draw up its own comprehensive governance plan
Politics
Union cabinet ministers, chief ministers of BJP and NDA-ruled states, were also present at Parliament building where Droupadi Murmu filed her nomination for the 18 July election
Politics
The members include party general secretary Tarun Chugh, national secretary Rituraj Sinha, Arvind Menon, Alka Gurjar, Pradyuman Kumar, Rajkumar Phulwariyan and Rohit Chahal