Ramya saying Pakistan is not hell is not an insult to India, our unnecessary outrage is
The real insult to India is not Ramya arguing that Pakistan is not hell. The real insult is India getting outraged and feeling belittled by somebody's appreciation of its hospitality.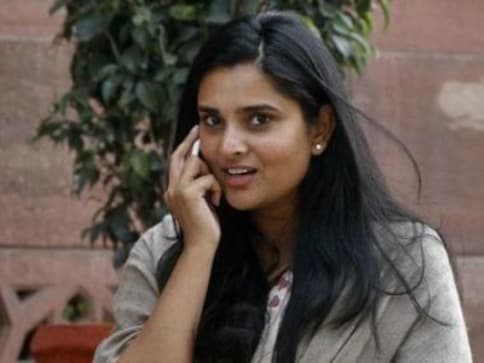 Only those who have had the misfortune of witnessing hell can adjudicate if Pakistan resembles one. And since such people are unlikely to be part of our judiciary or investigating agencies — theoretically, you can't just visit hell like a tourist, you get dragged there, kicking and screaming after death on a one-way visa —slapping sedition charges on actor Ramya for giving a clean chit to Pakistan is a futile exercise.
Most of us Indians are raised on temple-wall drawings that show hell as a place where people are thrown in boiling oil of bad karma, barbecued over the fires of our sins and lacerated by demonic creatures of our conscience.
So far, Pakistan doesn't fit the description. So, how does one try Ramya for saying Pakistan is not hell? You can't prosecute somebody for saying a country isn't something that nobody has seen, can you?
Some of you may find my argument absurd. Perhaps it is. But, the way the sedition debate is degenerating in India, nothing seems to compare with the stupidity of the ones running to cops crying subversion and rebellion every time the P (for Pakistan) and K (for Kashmir) words are uttered.
Consider the absurdity of the controversy around Ramya. The actor-turned politician has been dragged to court for saying "Pakistan is not hell. People there are just like us. They treated us very well."
Within minutes of her comment, she was trolled by India's drawing room warriors through their Twitter handles. And then, surprise, surprise, a lawyer filed sedition charges against her for "insulting" India and "appreciating Pakistan which is India's traditional enemy?"
How does Ramya's remark qualify as an insult to India? Are we a psychologically insecure people with a serious inferiority complex whose ego gets offended by such harmless and mundane remarks? Are we turning into a typical jealous neighbour that begins to sulk every time somebody in the vicinity is praised?
What next? Will calling Wasim Akram a great bowler be an insult to Kapil Dev? Will it be sedition next if somebody argues Noorjahan is not a lesser singer than Lata Mangeshkar? Will listening to Nusrat Fateh Ali Khan instead of some India qawwal be a threat to India's sovereignty too? Perhaps, a conspiracy to destabilise the country?
Even Bollywood comes up with saner arguments than this. In Anil Sharma's Gadar, an unabashed ode to the chest-thumping Indian, Sunny Deol is asked by a Mullah to accept Islam and chant 'Pakistan Zindabad' in a bid to reunite with his wife. Deol does both. But, he throws a fit and uproots a hand pump when asked to chant next 'Hindustan Murdabad.'
Deol's logic: How does India becoming Murdabad make Pakistan a better place?
Here is my point: How does Pakistan not being "hell" make a difference to India's ego or greatness?
The real insult to India is not Ramya arguing that Pakistan is not hell.
Frankly, this silly obsession with Pakistan must end immediately. It is demeaning for most of us Indians to be perennially caught in a mindless competition with a failed state, always being dragged back to Pakistan's standards and levels. The idea of Pakistan died way back in the 50s when Mohammad Ali Jinnah turned it into a hunting ground for fundamentalists, dictators and then again in the 70s when Zia ul Haq turned it into a pit for terrorists. India left Pakistan behind several decades ago with a thriving democracy, secular and liberal ethos, and healthy rates of growth.
The real insult to India is not Ramya arguing that Pakistan is not hell. The real insult is India getting outraged and feeling belittled by somebody's appreciation of its hospitality. Ideally, those who have gone to court crying sedition against Ramya should be tried for such insane hyphenation.
Real hell is to coexist with people with a superiority complex rooted in medieval emotions like jealousy, hatred and their insistence on being tethered to the neighbour.
Find latest and upcoming tech gadgets online on Tech2 Gadgets. Get technology news, gadgets reviews & ratings. Popular gadgets including laptop, tablet and mobile specifications, features, prices, comparison.
India
There is much debate on social media and opinion within the Army is divided. Many like me have had women officers serving under us in the most challenging circumstances in Kashmir and elsewhere and vouch for their professional capability and dedication. There are challenges galore awaiting them.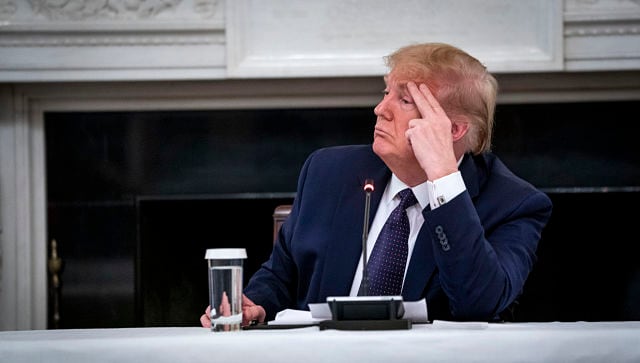 World
There is no strategy that Donald Trump could adopt, no policy choice that he could make, no tweet of himself in a mask that he could issue, that would fundamentally alter his political position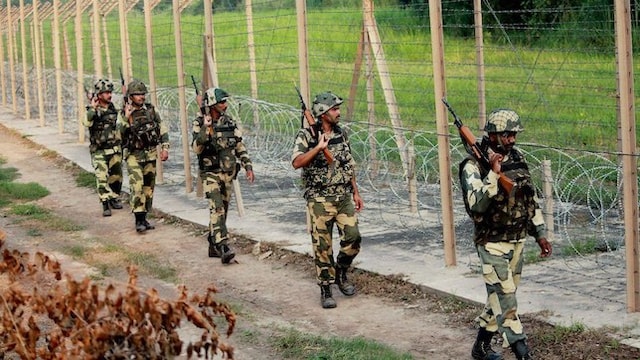 India
BSF had ordered that personnel weighing over 105 kg be posted out to hard areas. There are about two dozen such personnel in this category.