Rampur officials back down, cancel demolition of 800 Valmikis' homes after conversion row
In a new twist to the ongoing fracas over alleged conversion to Islam by a group of people in Rampur, the district administration on Thursday promised not to forcibly evict them or demolish their shanties.
In a new twist to the ongoing fracas over alleged conversion to Islam by a group of people in Rampur, the district administration on Thursday promised not to forcibly evict them or demolish their shanties. The administration also promised that all cases against the affected people would be withdrawn and steps would be taken to regularise the colony.
Incidentally, these people belonging to the Valmiki community had, for a short while, resorted to wearing skull caps and joining their hands in seeking dua in a symbolic gesture on 14 April (Ambedkar Jayanti). They had alleged that they took the unusual decision after they were reportedly told by civic officials on 8 April that their houses in the Topkhana locality would not be touched had they been Muslims.
The protesting Valmikis on Thursday (April 16) – in their usual dress of kurta-pyjama sans any topi –called off their hunger strike after the district magistrate CP Tripathi and other officials gave them a written agreement related to their demands. Members of the National Commission for Scheduled Caste and Scheduled Tribe had also visited the area and assured the residents that they would not be evicted forcibly. Rampur is a Muslim dominated district and also happens to be the assembly constituency of Mohammad Azam Khan, UP minister for urban development.
The settlement is seen as a setback to Azam who was known to be pushing for the demolition to create parking space for a mall being built by the local municipality. The residents had alleged that several shops and houses owned by Muslims a little distance away were not included in the parking lot plan, and only the Valmiki colony was to be demolished and the residents re-located. "An employee of the civic body visited us last week and indicated that our houses would not have been demolished if we were Muslims," a resident Avinash was quoted as saying a few days ago.
However, Azam Khan is known to have been pressing for action in this regard. In fact, Khan's supporters had staged a protest in Rampur by Samajwadi Party activists on April 10 against the delay in demolition of the colony. The district officials were in a spot and the district magistrate had to intervene to defuse the situation. The dharna continued for several hours and slogans were raised against the district administration's reluctance in razing the houses. The demolition drive was halted after the residents had taken out a protest procession, threatened to convert to Islam and sit on a hunger strike.
The issue had quickly acquired political colour with fiery BJP leader Sadhvi Prachi reaching Rampur to protest against the alleged demolition. BJP workers had burnt an effigy of Khan alleging that the entire episode was a conspiracy to convert Valmiki families to Islam. According to people of the area, however, the issue was never one of conversion, but of saving houses where they had been living for years.
Now, Khan's supporters in Rampur reiterate that the demolition drive will continue regardless of the protests. Khan's media representative Fasahat Ali Khan and president of SP's city unit Asim Raza said that the residents of Valmiki colony had "lost the legal battle"against the demolition and were trying to give a communal colour to the whole episode. "It is not proper to link encroachments with any religion, and the Valmikis are free to convert to any religion," they said.
On the other hand, members of the community, under the banner of Valmiki Basti Bachao Sangharsh Samiti say they have been living there for several decades, and the locality had been allotted to safai karamcharis working for the Rampur Municipality. Some of them also alleged that their bid to convert to Islam had failed because no Muslim cleric was ready to perform the rites.
A few days ago, activists of the Samajwadi Party had also submitted a memorandum to the district magistrate, alleging that the state's Governor Ram Naik had been issuing statements that had hurt the sentiments of the minorities in general and Muslims in particular. This is incidentally a charge that Azam Khan too has been levelling frequently.
Find latest and upcoming tech gadgets online on Tech2 Gadgets. Get technology news, gadgets reviews & ratings. Popular gadgets including laptop, tablet and mobile specifications, features, prices, comparison.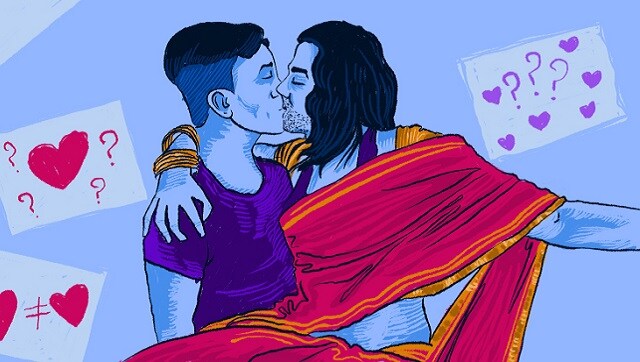 Lifestyle
The law of India does recognise same-sex relationships and it is time for courts in this country to declare the law and bring relief to millions of LGBTQ individuals who live in India.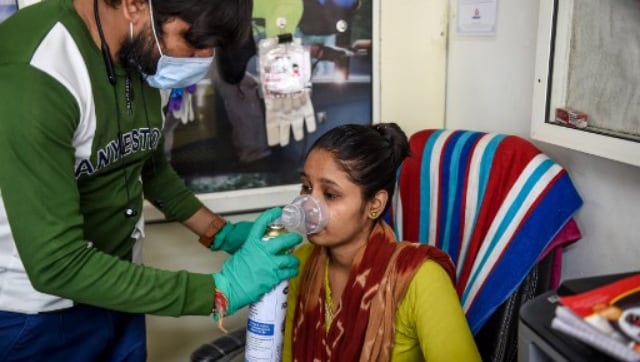 India
With India consistently reporting over 90,000 daily cases of COVID-19 in the past few days, shortages of oxygen are becoming increasingly apparent
World
The Chinese Communist Party has rejected international criticism of the internment camps in Xinjiang and has described them as job-training centres that are necessary to fight Islamic extremism