Ramdas Athawale slapped in Ambernath: Union minister to meet Devendra Fadnavis, seek inquiry into 'pre-planned attack'
The Republican Party of India has called for a statewide bandh on Sunday after party leader and Union minister Ramadas Athawale was assaulted during an event in Ambernath city.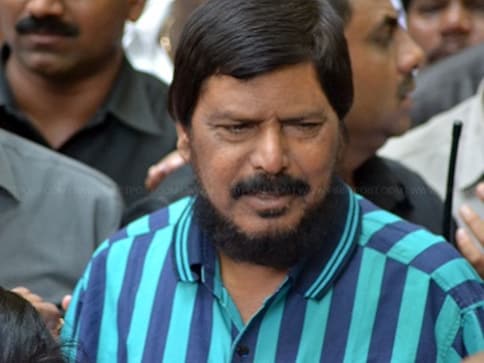 Union minister and Republican Party of India (Athawale) chief Ramdas Athawale, who was slapped by youth wing worker of his own party on Saturday, has alleged that someone "furious and jealous of his growing popularity" might have conspired against him. Athawale was slapped by Pravin Gosavi during an event in the Ambarnath. Following the incident, Gosavi was thrashed by the public and later detained by the police.
Athawale has said that he will meet with Maharashtra chief minister Devendra Fadnavis on Sunday and seek an investigation into the matter. "I'm a popular leader, this might have been done at the behest of someone who is angry over something. Security arrangement there wasn't adequate. I'll meet chief minister (Fadnavis) over this incident. It should be investigated," he told the media. "I have no enmity with anyone. I am a popular leader and probably someone angry with me might have connived to get this done," Athawale said.
"This incident must be enquired from every possible angle. I request my party workers to maintain peace and should not indulge in any such activity that would create law and order problem," he said. Meanwhile, members of the Athawale's party called for a statewide bandh today on Sunday to protest against the incident.
Citing eyewitnesses, NDTV reported that the incident occurred after Athawale finished addressing a meeting when the accused suddenly lunged at him, pushed and slapped him on the face. ANI reported that Gosavi had approached Athawale to first get a photograph clicked and later slapped the Union Minister.
Thane: Union Minister Ramdas Athawale slapped by a person at an event in Ambernath. The person identified as Pravin Gosavi was thrashed by the crowd subsequently and later detained by the police. Gosavi is being treated at a nearby hospital. #Maharashtra pic.twitter.com/AmKsqBLkEP

— ANI (@ANI) December 8, 2018
The public thrashed Gosavi at the spot after he slapped the minister. The police detained the accused on Saturday night and also registered a case against him for "obstructing a government servant". 
Mumbai: Republican Party of India(A) members gather in front of Ramdas Athawale's residence after he was slapped by a person at an event in Thane; RPI leader says, "It was a pre-planned attack. Mastermind should be nabbed. We've called for a Maharashtra Bandh for tomorrow(9 Dec)" pic.twitter.com/UpLgmtwm1a — ANI (@ANI) December 8, 2018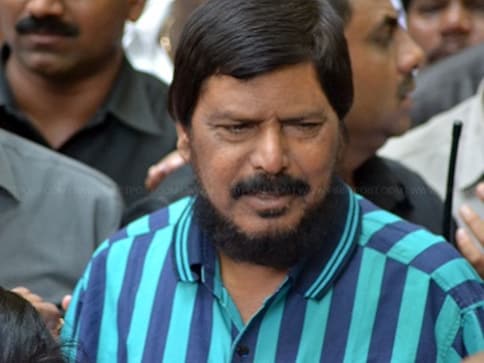 Politics
An ally in the BJP-led National Democratic Alliance (NDA), the Republican Party of India (RPI) on Wednesday said that Shiv Sena has the key to the government however it should settle for a "compromise" on its role in the coalition government because it does not have "strong" alternatives to its alliance partner, the BJP.
India
BJP leadership both in the state of Maharashtra as well as the Centre came under heavy criticism for rising incidents of violence against Dalits as Maharashtra came to a near standstill during the Mahrashtra Bandh on Wednesday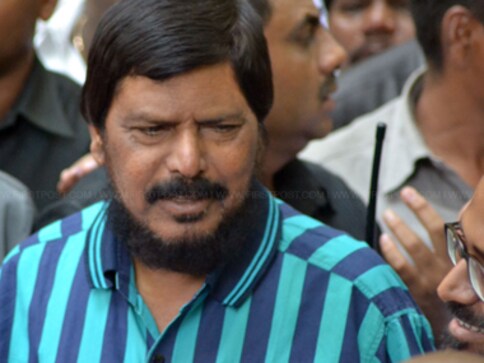 Politics
Republican Party of India chief Ramdas Athawale is keen to put up one to two candidates in the coming Lok Sabha polls in Kerala in alliance with the BJP