Ram Rahim Singh's employees, devotees tread water after his rape conviction as businesses come under scanner
Editor's note: The rape conviction of Dera Sacha Sauda chief Gurmeet Ram Rahim Singh has left the fate of many people in limbo. In the fourth and final part of this series, Firstpost speaks with the Dera chief's employees and devotees who are struggling to stay afloat after their leader's fall from grace even as his business empire falls under the scanner.
Sirsa: Gurmeet Ram Rahim Singh, who was convicted of rape, took over as chief of Dera Sacha Sauda in 1990.
Singh and his associates built an empire. Their 14 companies have an estimated annual turnover of around 800 crore.
However, since the arrest of the self-styled godman, the work at these companies — which manufacture and sell a variety of goods — has come to a grinding halt.
The business vary. From film production to selling clothes, electronics, agricultural seeds and pesticides, Singh had his fingers in many pies.
Speaking with Firstpost after last week's raid, Satish Mehra, Deputy Director of Information and PR department, said that the assessment team headed by District and Sessions judge AKS Panwar, who was appointed as court commissioner, seized records of various companies from the Dera premises.
The companies that are linked to Singh include: MSG All Trading International Pvt Ltd, Hakikat Entertainment Private Limited, Msg Electric System Private Limited, MSG tech Communications Pvt ltd, Msg Motors Pvt Ltd, Upkar Pesticides, Omega Broadcasting Private Limited ARZ unique enterprises, Posh Real Estate Pvt Ltd, 777 Intermediate Media service Pvt ltd, SAMAG True Enterprises Pvt Ltd, Dashmesh Fashion Pvt ltd, SAMAG seeds Pvt Ltd and Sach Herbotech Pvt Ltd.
Though not every company is directly owned by Singh or Dera, these companies have alleged ties to Singh or his aides.
According to documents from the Registrar Of Companies, people such as Ram Murthy, Gurcharan Singh, Gulab Mal and Arun Kumar Garg have been made directors of multiple companies.
According to a report in NDTV,  some of these companies were registered under fake addresses and a mysterious money trail was uncovered.
Sources said that while the Dera chief's wealthy followers were convinced and often, coerced into becoming stakeholders in his enterprises, a large chunk of Singh's followers — who are either poor or middle class — were instructed to buy these companies' products.
One example of the former was Sombir Kumar from Barnala. Kumar invested Rs 3 crore in The MSG Resort in Sirsa. Kumar committed suicide on 9 September, following Singh's conviction for rape.
Kumar's wife, Chitra Devi, said the Dera chief would often tell his followers during satsangs that every penny they invested in the companies would help the Dera grow. She said that followers were further told to reach out to others and convince them to invest as well.
Singh's companies targeted a captive audience. Even if no one else bought their products and availed of their services, his devotees surely would.  For them, 'Pitaji's' words were law. If Singh said 'buy', they would. Even if they had to sell everything they owned.
Rakesh Sharma of Kaithal, a former follower, confirmed as much to Firstpost. Sharma said that to his followers, neither the quality of products nor the price really mattered.
However, a lot of Singh's followers were employed by the Dera as labourers. At least 2,000 women from nearby villages were estimated to be employed on the Dera campus. They were reportedly paid between Rs 150 and 200 per day. Speaking with Firstpost, many of these women said they worked for the Dera because it was "very easy" to get a job with them. These women are now unemployed.
"Apart from our salary, which was around Rs 6,000 per month, we were also provided lunch. Vehicles were dispatched to pick us up from home and drop us back," said Roshni Kambhoj, an employee who was working at the bottled water packaging unit.
Saroj Devi from Kundanpur village said that the money she earned from the factory on the Dera campus helped her family.
"I was saving for my daughter's marriage," she lamented. "Now the factory is closed and I have no job."
Kambhoj and Devi are among the many women who claim they have not been paid their dues for the past two months.
In 2016, Singh launched 'MSG Stores'. As brand ambassador, his smiling face was plastered across hoardings across the nation. MSG Stores sold groceries, savouries, biscuits, detergents, soap, shampoo, aloe vera juice, hair oil, skin products, pulses and food grain.
A Chandigarh dealer who supplied manufactured goods to various MSG Stores in Haryana said that the Dera had more than such outlets in India and some even abroad.
"Most of the stores have now shut shop as we are not getting fresh supplies from the market. Also, everybody is worried about their payment as they know the bank accounts have been frozen," said the dealer, speaking on the condition of anonymity.
It seems as if everyone is in the same boat. Which is fast taking on water.
The author is a Chandigarh-based journalist and a member of 101Reporters.com, a pan-India network of grassroots reporters
Read Part I of the series here
Read Part II of the series here
Read Part III of the series here 
Find latest and upcoming tech gadgets online on Tech2 Gadgets. Get technology news, gadgets reviews & ratings. Popular gadgets including laptop, tablet and mobile specifications, features, prices, comparison.
World
Neutrality is insufficient when communities already see religion as an important part of their personal identity, one they want to hold on to along with their civic identity. It should be possible to have both.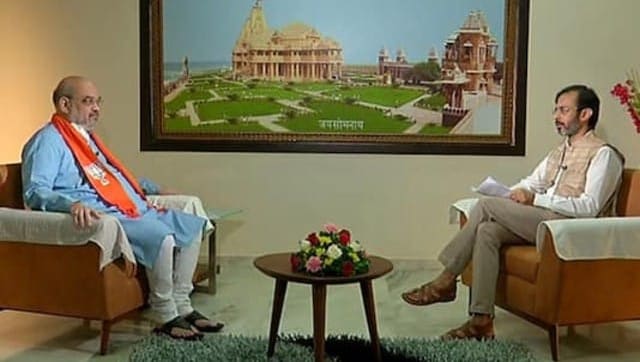 India
Shah, while speaking about the LAC standoff in in an interview with Network18, was firmly restrained, dropping only pale but significant hints about India's moves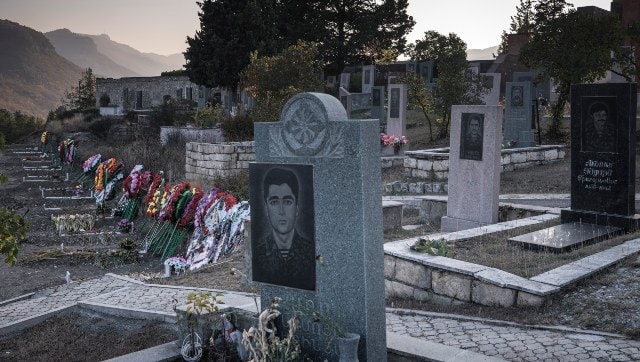 World
For the region's populace, the war is a continuation of on-off violent strife over both territory and history, with roots going back more than a century