Ram Rahim rape verdict: Police teams prepare for war as thousands of supporters descend on Panchkula
Anticipating trouble from the followers of Dera Sacha Sauda (DSS) if their chief Gurmeet Ram Rahim Singh Insaan is adjudged guilty of rape, the police have temporarily snapped internet services in Haryana, Punjab and Chandigarh
Anticipating trouble from the followers of Dera Sacha Sauda (DSS) if their chief Gurmeet Ram Rahim Singh Insaan is adjudged guilty of rape, the police have temporarily snapped internet services in Haryana, Punjab and Chandigarh. The government had initially suspended mobile internet for three days on Thursday as a precautionary measure.
The decision follows credible intelligence inputs that if the CBI court declares Insaan guilty of rape, his followers may resort to violence. Tens of thousands of his followers have already congregated in Panchkula, and the district is simmering with tension.
The CBI court has summoned Insaan on Friday to pronounce its verdict.
Throughout Thursday, social media was flooded with followers of the self-styled godman flooding the internet with instances of Insaan's kindness and benevolence. Hashtags including #ISupportMSG, #DSSians, #RamRahimInsaan, etc. have taken over social media. The Sauda's IT wing regularly posted tweets and exhorted people to not give up on their chief.
A senior officer, speaking on condition of anonymity, said teams of Punjab and Haryana police have been asked to examine pictures and videos and status updates put up by supporters. "In such situations, many fake accounts are created and are used to start hashtag trends. These hashtags are also used to get people to gather at one place and then incite anger against the government," he explained. He said the police was taking help from the public as well, and has asked them to report any content that they deem objectionable.
The sources also said the police has formed a special team to monitor internet and check for loopholes, which may be exploited by DSS supporters to get around the ban. They said lessons have been learnt from the Kashmir unrest and the 2016 Jat agitation, in which social media is believed to have contributed to the spread of violence.
The department has put together a team of 25 tech-savvy policemen — all above the rank of sub-inspectors — led by inspector general of police (telecommunications wing) Paramjit Singh Ahlawat to constantly monitor the internet. The team, besides monitoring social media, is also watching out for posts that are inflammatory in nature. Sources said the team has been directed to monitor the internet ban in the districts of Sirsa, Panchkula and Fatehabad.
Ahlawat and superintendent of police (SP) Vinod Kumar have been cocoordinating with telecom companies to regulate internet services. Sources said internet speeds have been slowed down by service providers. An official said the police cyber team spotted inflammatory and objectionable content on a social media platform on Wednesday and removed them before they could go viral.
The state home department said it has asked a team of IT experts to keep a tab on statements "issued in the name of government or institutions", actually posted by people with vested interests to spread rumours. The Haryana Police has also deployed personnel armed with cameras and recording devices, and posted them at sensitive locations in the districts to trash false information and rumour mongering.
The police is monitoring the situation and issuing clarifications via its social media accounts. Take, for example, a tweet from the Panchkula Police. It informed people that an image circulating on WhatsApp and Facebook showing a Panchkula traffic jam packed with DSS supporters was fake. "Below image is false, please pass it to all that this image is wrong and someone is trying to create panic and insecurity in public"
Below image is false , please pass it to all that this image is wrong and someone is trying to create panic and insecurity in public pic.twitter.com/nTTvmCUOxd

— CP Panchkula (@CP_PANCHKULA) August 23, 2017
Sources also said over lakh social media accounts associated with the Dera Sacha Sauda are being strictly watched. The Haryana government has also roped in the services of 15 civilian cyber experts to ensure that nothing breaches the internet blockade. A smaller team has been formed at the Sirsa Police to scan through hundreds of videos related to Ram Rahim Singh and the DSS, to identify those trying to disrupt peace.
Sirsa deputy commissioner Prabhjot Singh, confirming the news, said the police will take swift action against those who try and hamper peace.
The Punjab Police has also taken similar steps to maintain peace and harmony. Teams have been set up to keep an eye on the social media posts of Sikh hardliners. The Punjab Police is especially monitoring the districts of Mansa, Bathinda, Mukhtsar, Taran Taran and Amritsar. Punjab director general of police Suresh Arora confirmed the same. The Punjab Police claims to have removed objectionable content from more than 9,000 social media accounts.
Sat Singh is a Rohtak-based freelance writer and Manoj Kumar is a Chandigarh-based writer. Both are members of 101Reporters.com, a pan-India network of grassroots reporters
India
IMD predicted lightning at isolated places over Himachal Pradesh, Uttar Pradesh and Karnataka, among other states, a day after 18 died due to lightning strikes in Rajasthan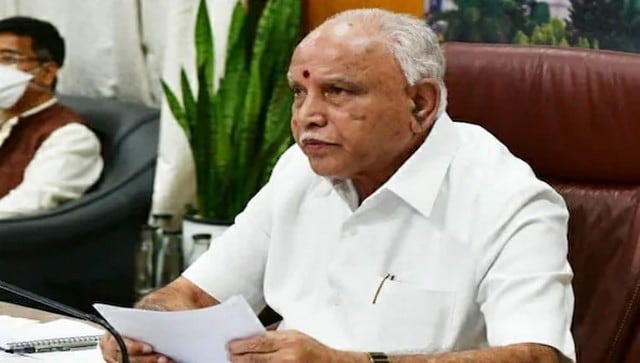 Politics
The BJP high command, with one eye on the upcoming 2023 Assembly polls in the state, has shortlisted a few notable names as possible replacements as chief minister
Politics
After years of "will-he-won't-he", the Tamil Nadu superstar on Monday once again announced that he will not be entering politics and the Rajini Makkal Mandram (RMM) will carry out welfare activities