Ram Navami violence: Imam Imdatullah Rashid, man who lost his son in clashes, appeals for peace
An Imam in Asansol, who has lost his son in the violent incidents over Ram Navami celebrations in West Bengal, has urged the people not to make it an issue and restore peace in the area
Asansol (West Bengal): An Imam in Asansol, who has lost his son in the violent incidents over Ram Navami celebrations, has urged the people not to make it an issue and restore peace in the area.
"I have lost my son. I have not lodged any police complaint. Do not make it an issue. If you love me, then restore peace," Noorani Masjid Imam Imdatullah Rashid said.
The youngest son of the Imam, Hafiz Sabkatulla, was found dead with injuries to his head and throat at the Asansol district hospital on Wednesday.
The Imam made the appeal on Thursday when the body of the 16-year-old, who had recently appeared in this year's Class 10 board examination conducted by the West Bengal Board of Secondary Education, was laid to rest at a burial ground in Asansol in the presence of about 1,000 people.
Asansol and Raniganj in West Burdwan district of West Bengal had witnessed violent clashes between two groups over Ram Navami processions on Sunday and Monday.
Official sources had said one person was killed and two police officers were injured in the violence.
India
Suranjan Karmakar, an e-rickshaw driver from Liluah in West Bengal's Howrah, will surprise you with his knowledge.
First Cricket News
Restrictions relating to movement of people and vehicles between 11 pm to 5 am shall be relaxed for 2 hours from 11 pm of 21 November to 1 am of 22 November, a notification said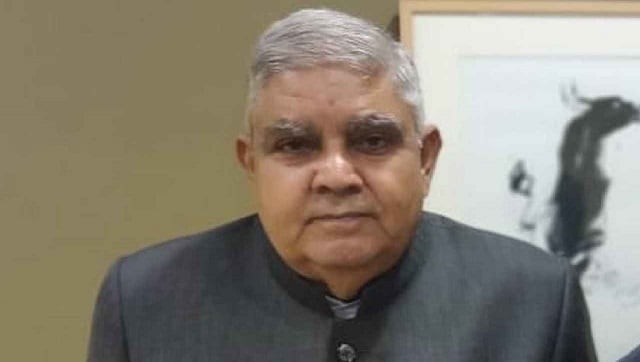 Politics
Jagdeep Dhankhar has alleged that the former West Bengal finance minister's misplaced eloquent economic optical illusions have been a heavy drain on Bengal's development