Ram Navami violence: Imam Imdatullah Rashid, man who lost his son in clashes, appeals for peace
An Imam in Asansol, who has lost his son in the violent incidents over Ram Navami celebrations in West Bengal, has urged the people not to make it an issue and restore peace in the area
Asansol (West Bengal): An Imam in Asansol, who has lost his son in the violent incidents over Ram Navami celebrations, has urged the people not to make it an issue and restore peace in the area.
"I have lost my son. I have not lodged any police complaint. Do not make it an issue. If you love me, then restore peace," Noorani Masjid Imam Imdatullah Rashid said.
The youngest son of the Imam, Hafiz Sabkatulla, was found dead with injuries to his head and throat at the Asansol district hospital on Wednesday.
The Imam made the appeal on Thursday when the body of the 16-year-old, who had recently appeared in this year's Class 10 board examination conducted by the West Bengal Board of Secondary Education, was laid to rest at a burial ground in Asansol in the presence of about 1,000 people.
Asansol and Raniganj in West Burdwan district of West Bengal had witnessed violent clashes between two groups over Ram Navami processions on Sunday and Monday.
Official sources had said one person was killed and two police officers were injured in the violence.
Find latest and upcoming tech gadgets online on Tech2 Gadgets. Get technology news, gadgets reviews & ratings. Popular gadgets including laptop, tablet and mobile specifications, features, prices, comparison.
Lifestyle
India gained her Independence amid the violence of Partition. But did my 92-year-old grandmother ever win hers?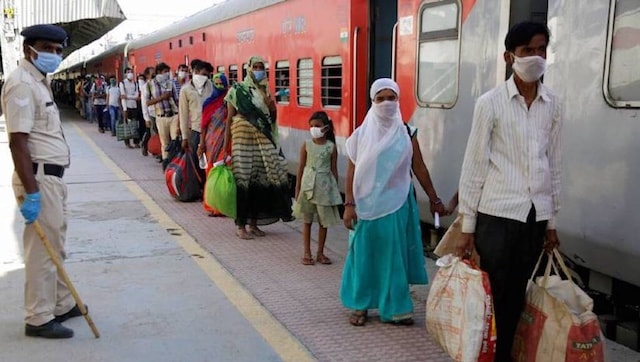 India
The highest amount of money, Rs 102 crore, was paid by the Gujarat government followed by Maharashtra, which paid Rs 85 crore and Tamil Nadu which paid Rs 34 crore to the Railways.
Politics
Roy, addressing a press conference, scotched speculation about him returning to the Trinamool Congress.