Ram Nath Kovind's Independence Day speech: President bats for gender equality, 'New India'
The President of India, Ram Nath Kovind addressed the nation on Monday evening, that is, 14 August, on the eve of the nation's 71st Independence Day.
The President of India, Ram Nath Kovind, invoked 'New India' in his Independence Day address to the nation on Monday evening, and spoke of the need for being united to ensure progress.
Kovind began his address congratulating fellow Indians on the occasion of India's 71st Independence Day. He recalled freedom fighters like Matangini Hazra of Tamluk, Bismillah Khan and Bhimrao Ambedkar, saying they fought for India's Independence and for Mahatma Gandhi's principles, which remain relevant even today.
Kovind went on to say the partnership between citizens and the government has always been crucial for the country's development and progress.
The president compared the country to a village. He said, back in the day, when a girl from the village would be married, each local villager would contribute and fulfil some responsibility. "It is our responsibility to make sure there is no discrimination against girls and 'daughters' of this nation," he said.
He elucidated how partnership has changed and people have become individualistic. "These days it is a different story, especially in the cities where people do not even know who their neighbours are. This is why the feeling of partnership and companionship is very different," he said.
"The government can impose laws and rules but every citizen must take up the onus of following the responsibilities. Everyone must collectively to ensure that the schemes and programmes started by the government reach the people they are intended for, including ensuring equal education," Kovind added.
Kovind said this spirit of empathy and of social service and volunteerism is very much alive in India. "There are so many people and organisations that work quietly and diligently for the poor and the disadvantaged. We should also work with unity and purpose to ensure that the benefits of government policies reach all sections of society," he said.
He also spoke of the Goods and Services Tax, saying it was "commendable" how people of India have accepted GST. "This will help us in our goal of 'New India' which we are going to achieve in 2022. 'New India' must be a society that is not only progressive, but also tolerant. A society where there is no discrimination on the basis of gender, " he said.
He said 'New India' means some obvious parameters — like a house for every family, power on demand, better roads and
telecom, a modern railway network, rapid and sustained growth. "And yet there is more. 'New India' must also include that
integral humanist component that is in our DNA, and which has defined our country and our civilisation. New India must be a
society rushing towards the future, but also a compassionate society," Kovind said.
New India must include that integral humanist component that is in our DNA, & which has defined our country and our civilization: President

— ANI (@ANI) August 14, 2017
"We hope to advance in every field to a place where every Indian can reach a place where they can realise their dreams and contribute towards the development of the country," he said. He then recalled the months after demonetisation, saying citizens of the country showed "great patience and unity at the time". The president said in the year 2022, the country will complete 75 years of Independence, and "it is our national resolve to attain certain desired milestones for a 'New India' by then". Emphasising on the need for unity, he said, "It's normal to think about one's family but we must also selflessly think about our country and think about how we can make it proud." Every citizen must listen to his/her conscience and do something simple for the country. Only then can all of us be a part of a big change, he said.
On PM's appeal more than 1 Cr families voluntarily gave up LPG subsidy so that a gas cylinder could reach kitchen of a poorer family: Pres pic.twitter.com/EuQ2BZeuVo — ANI (@ANI) August 14, 2017
Kovind ended his speech with the Buddha's words — Ap deepo bhava (Be your own light) — and urged everyone to do their bit in taking the nation to greater heights.
Find latest and upcoming tech gadgets online on Tech2 Gadgets. Get technology news, gadgets reviews & ratings. Popular gadgets including laptop, tablet and mobile specifications, features, prices, comparison.
long reads
The Garos of Madhupur Sal forest have been struggling for the right to access the forest since 1962, when the Madhupur forest was declared a national park by the Pakistan government, which then administered the land.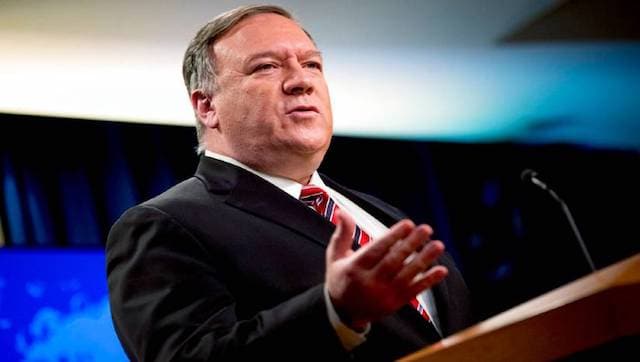 World
US secretary of state Mike Pompeo said that the the four firms, accused of transferring sensitive technology and items to Iran's missile programme, will be subject to restrictions on US government aid for two years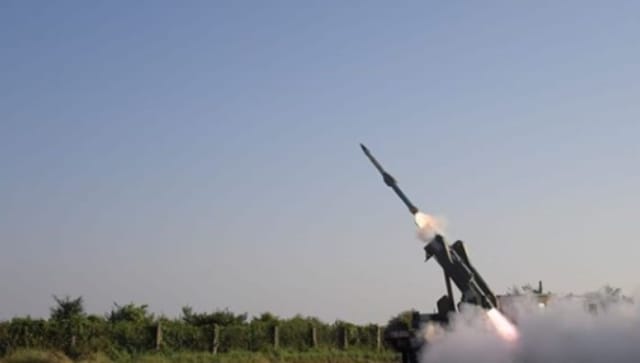 India
According to the defence ministry, the QRSAM system is capable of detecting and tracking targets on the move and engaging targets with short halts