Ram Nath Kovind worried about gender imbalance in educational institutes, calls it a 'matter of concern'
President Ram Nath Kovind said the overall gender imbalance in scientific and technological institutions is a matter of concern
Vishakhapatnam: President Ram Nath Kovind said the overall gender imbalance in scientific and technological institutions is a matter of concern.
He said that the true test of India's progress lay in the access and opportunities it provided to girls in education. He was addressing the faculty and students of Andhra University College of Engineering for Women after laying the foundation stone of an e-classroom building and an incubation centre.
"The overall gender imbalance in our scientific and technological institutions continues to be a concern," he said. "A true test of India's progress is in the access and opportunities we provide to our daughters when it comes to education."
He exuded confidence that this centre would enhance the country's capacity to produce high-quality women engineers and technologists. "I am happy to note that 40 percent of students in Andhra University are girls," he said. "Some of our leading defence and space scientists who have powered our missile programmes and rocket launches are women. Last week, I was privileged to felicitate Tessy Thomas, known as the Missile Woman of India, at Agra University," the president said.
Kovind, who also declared open the Centre for Defence Studies at Andhra University, said research related to defence and military applications and technologies had multiple benefits. "As experience in other countries has shown, research in defence technologies can also lead to innovations that have diverse civilian applications," he said.
Kovind said internet, information technology and space technologies have changed the human society and all of these have either originated in or seen accelerated research in defence technologies. He said that it would provide a "tonic" to the 'Make in India' programme to innovate, develop and manufacture military technology and equipment.
Lauding professors and researchers at Andhra University for their collaborative efforts in defence projects, including the Brahmos missile development programme, the president hoped the university would continue to be a technology hub for the
country.
Andhra Pradesh governor ESL Narasimhan, Chief Minister N Chandrababu Naidu, Union civil aviation minister P Ashok Gajapati Raju, deputy chief minister N China Rajappa, Visakhapatnam MP Kambhampati Hari Babu, AU vice-chancellor Nageswara Rao were among others who attended the function.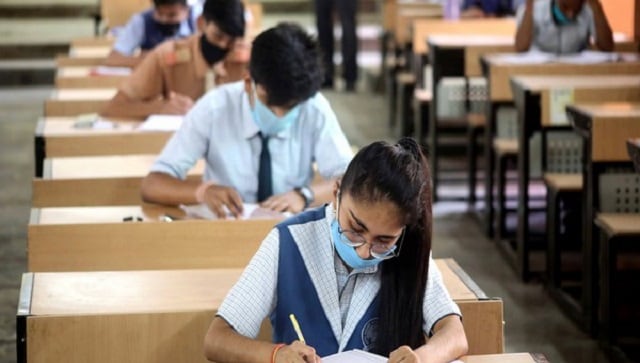 India
The results of the BIEAP inter class were calculated on the basis of an alternative evaluation criteria, which takes into account marks scored in Classes 10 and 11
India
AP Inter Manabadi Result 2021 DECLARED LATEST Updates: The education minister said that a minimum of 35 percent marks were given to students who were repeating the AP inter exams and those who were failing in any exam, check for details at Firstpost.com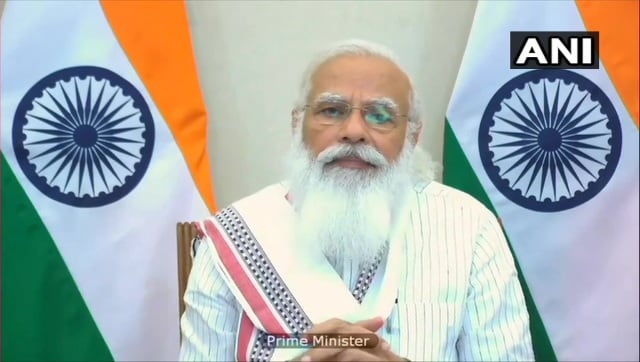 India
During an interaction with CMs of Tamil Nadu, Andhra Pradesh, Karnataka, Odisha, Maharashtra and Kerala, Modi said that 80% of the new COVID cases last week were from these states