Ram Madhav says India has emerged as an active and ambitious global player under Narendra Modi's leadership
India has given up its 'strategic reticence' under Prime Minister Narendra Modi's leadership and emerged as an 'active and ambitious' global player
New Delhi: India has given up its "strategic reticence" under Prime Minister Narendra Modi's leadership and emerged as an "active and ambitious" global player, senior BJP leader Ram Madhav said on Wednesday.
Madhav said the NDA government at the Centre had also put an end to the country's earlier "hyphenated foreign policy".
India deals with other countries on a bilateral basis, which helps strengthen New Delhi's ties with them, he said at a session themed 'The Emerging Security Dynamics in India- Pacific' region at Raisina Dialogue, a high-level global conference being held in New Delhi.
In the earlier "hyphenated foreign policy", Madhav said, Indian leaders had to keep in mind sentiments of other countries while meeting a leader of a particular nation.
"In this new emerging scenario, India has to give up its strategic reticence. I am glad to share with you that in the last three years under Prime Minister Narendra Modi's leadership we have given up the strategic reticence and we have emerged as an active, ambitious global player," he said.
The BJP leader also said with a new power scenario emerging across the world, an Asia-centric approach — and not the "American way" — would guide developments in the Indo- Pacific region, stressing that India's rise as a global power would be for universal "good".
Madhav noted that countries such as China were marching ahead with "21st Century Marshall Plans" for the Indo-Pacific region and said India could not remain a "mere spectator" at such a juncture but had to be a stakeholder country.
The Marshall Plan was an American programme for giving aid to Western Europe after the second World War.
The event was also attended by Australian Defence Industry Minister Christopher Pyne, Singapore's Senior Minister of State for Defence and Foreign Affairs Mohamad Maliki Bin Osman and US National Security Council (NSC) official Nadia Schadlow.
"In this new emerging power scenario, the old alliances and old institutions of the 20th Century are becoming irrelevant and ineffective. The so-called American ways will not probably guide affairs in the region.
"The future of the global institutions will be taking shape in the light of the experiences and wisdom of this (Asia-Pacific) region. It will be an Asia-centric approach hereafter," Madhav stressed.
Talking about the "realisations" India had at the advent of the new century, Madhav said New Delhi had a stated ambition of rising as an influential and responsible global power and was keen to play a "proactive" role in international affairs.
"The world should realise India's rise will be for the good of the world and for the peace of the world," he said.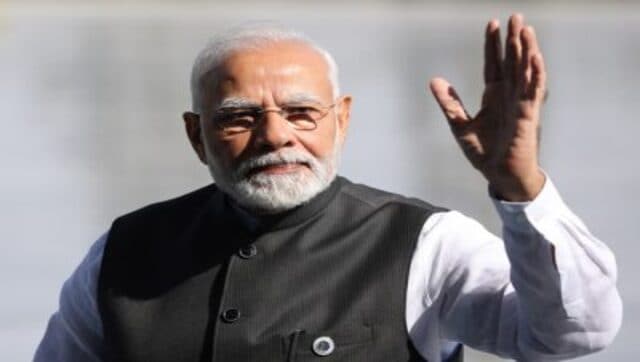 Opinion
Between 2014 and 2022, Narendra Modi not only transformed the BJP into the world's largest political party but, along with Amit Shah, he also helmed a fundamental structural retooling of the party and its support base
India
Social media has been effective at establishing a direct line of interaction between the public and prime minister Modi. Needless to say, the people of India love the digital presence of the PM
India
Since taking charge, PM Modi has stressed achieving self-reliance or AatmaNirbhar Bharat in all senses. He has a firm belief that self-reliance can help bring India on par with other more developed nations