Ram Jethmalani calls himself 'unhappiest man in country', says Narendra Modi failed to deliver on poll promises
Former law minister Kapil Sibal who is also featured in 'Courting Politics' which talks about lawyers who have become famous politicians in the country sought to draw attention to the fact that law and society do not move at the same pace.
Eminent lawyer Ram Jethmalani on Saturday expressed disappointment with the performance of Narendra Modi government at the Centre and said that it has failed to fulfill the promises it made prior to the 2014 Lok Sabha election.
"I worked for the prime minister from 2011. When the election results were announced, I used to write my weekly piece in The Sunday Guardian. My first paragraph in that was 'Dear Mr Modi, Congratulations on your spectacular success. I am very proud that I have some very small contribution to make to your success but I am writing this only to tell you that so far as I am concerned I am living in the departure lounge of God's airport. I want nothing from you and nothing means nothing in return. Now please fulfill your promises to the people of India.'  I do not wish to sound cankerous but I must confess to you that today I am the unhappiest man in this country," Jethmalani said while attending the launch of Shweta Bansal's book Courting Politics.
"I am unhappy because not one promise has been fulfilled to the people of India. I am in deep agony and have a sense of disappointment," the nonagenarian lawyer said.
The inauguration of the book saw many legal luminaries in attendance including Union law minister Ravi Shankar Prasad who said it was not easy being a lawyer and a politician at the same time.
"A lawyer who is in politics has to be in the business of multitasking. Law is demanding and so is public life," he said.
Prasad said he focusses on three Ps — Parliament, party and profession — to maintain balance.
Another former law minister Salman Khurshid felt that there is a "big gap between political and legal thinking".
Former law minister Kapil Sibal — also featured in this book which talks about lawyers who have become famous politicians in the country — sought to draw attention to the fact that law and society do not move at the same pace.
"There is a contradiction between law and politics. Law supports the status quo, politics destroys it. Society moves ahead of the law. Law is static. There is an essential tension going on between law and politics. Problem arises because most of us protect status quo even when in Parliament. That's why amendments are crucial," Sibal said.
The debate on whether courts should deal with matters that govern personal life — the sub judice case of triple talaq, for example — saw varied opinions.
"Court should not delve into the personal affairs of people," Sibal said while referring to triple talaq. He represents the Muslim Law Board.
However, Prasad disagreed, saying, "The issue of triple talaq does not relate to religion or faith. It relates to gender justice, gender equity and gender dignity."
Sibal refuted it saying "gender justice can't be limited to one community" and cited how married Muslim daughters have their share in the parental property but their Hindu counterparts do not.
Another legal eagle M Hussain Baig said the "judgment on triple talaq will transform a huge section of the society for the better".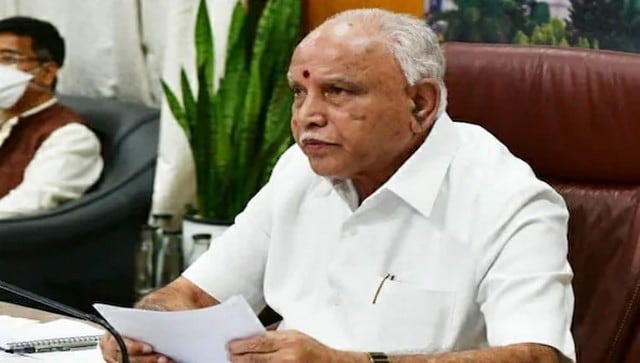 Politics
The 78-year-old Yediyurappa belongs to the older generation of politicians who started their service to the public as a teenager (in his case with the Rashtriya Swayamsevak Sangh) and did not hail from either a political or an affluent family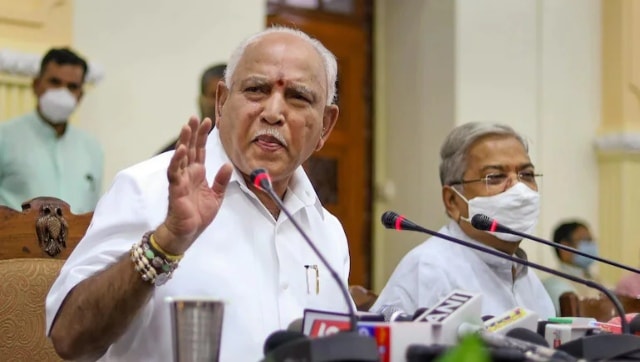 Politics
The BJP high command, with one eye on the upcoming 2023 Assembly polls in the state, has shortlisted a few notable names as possible replacements as chief minister
India
The heart of the conflict is an unresolved border issue — a 164.6-kilometre long inter-state border, which separates Assam and Mizoram. This border is shared by three districts of South Assam — Cachar, Hailakandi and Karimganj — and three districts of Mizoram — Kolasib, Mamit and Aizawl