Rally for Rivers: Isha Foundation's campaign has good intentions but minimal scientific backing
The Rally for Rivers may have its heart in the right place. But its methods are really questionable.
If you would want support for a campaign, you would probably want the kind of support which Rally for Rivers has got.
Rally for Rivers is a nation-wide campaign of Isha Foundation — founded by spiritual leader Jaggi Vasudev — to save rivers in the country and plans to see Vasudev himself ride about 7,000 km from Kanyakumari, covering 16 states to create awareness on the issue.
The rally began on 3 September and will end in New Delhi on 2 October. Along the way, there will be 23 major events and a series of awareness campaigns.
And a huge number of actors, cricketers and politicians have supported this campaign.
Have you sent your entries yet? If not here's a good news!
Remember, music video must use 'Nadi Stuti'. @ishafoundation @rallyforrivers pic.twitter.com/Jd4M1Yrz4L

— INOX Leisure Ltd. (@INOXMovies) September 8, 2017
In fact, PTI reported that an expert committee of environmental scientists and lawmakers are in the process of drawing up a draft policy recommendation, which suggests exactly the same solution which this campaign proposes to replenish rivers: To create a kilometre-wide tree cover on riversides and half a kilometre for tributaries.
But there are some problems with this campaign which have been pointed out by some experts.
First off, for the purpose of this rally, Vasudev is travelling in a Mercedes AMG G63 SUV along with 20 other Mahinda XUV500s. To compensate for the air pollution caused by this rally, eight lakh trees will need to be planted, according to The Quint.
Moreover, the solution of simply planting trees at riversides is an oversimplification of the problem. "Tree planting is over-hyped as an environmental good. If rivers are to be revived, it is not just trees that do the most good, but grasses, shrubs, aquatic vegetation, and hardy floodplain plants that can withstand and even thrive in intense flooding," The News Minute quoted noted environmentalist Nityanand Jayaraman as saying.
Jayaraman also pointed out that ironically, many of the sponsors of the campaign have already caused harm to the environment. And one of the sponsors is the Adani group, which is involved in many environment-related controversies.
Another environmental journalist Prerna Bindra said that some of the major causes of the destruction of rivers are mining of sand beds and boulders, pollution, deforestation, river-linking, encroachment on river beds. None of these issues are addressed by the campaign.
"Saving rivers must start with cleaner water coming from our cities. Industrial wastewater gets mixed with city's domestic wastewater, thereby making it tough to treat. Natural forests in river catchments are essential to a healthy river basin. But buffering river banks with tree plantations might be a poor approximation to that," The Wire quoted Sunderrajan Krishnan, executive director of India Natural Resource Economics and Management Foundation, as saying.
The article added that around 62,000 million litres of sewage is generated in cities in India per day but only 30 percent of this gets treated.
So while one needs to admit that the heart of this campaign is in the right place, one also needs to rely on science and logic to tackle the problem rather than belief or assumptions.
With inputs from PTI
India
Indian cities today are suffering from unsustainable urbanisation, climate change, biodiversity loss and the degradation of ecosystem services
Entertainment
David Attenborough's Netflix documentary, released a day ahead of World Environment Day, effectively conveys that the end is near through "scarily bleak figures and statistics"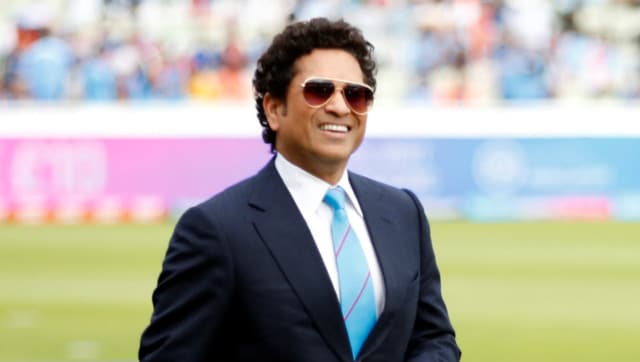 Sports
Calling 'nature' an evergreen technology that keeps us healthy and happy, Sachin posted a video on Twitter which shows him watering a field.