Rajnath's Kashmiriyat tweet means little to Kashmiris: Centre must change rhetoric to see change
Home Minister Rajnath Singh is unlikely to achieve any breakthrough in his efforts to defuse the present crises in Kashmir through talks, as key players seem to be highly reluctant to meet him this time.
Home Minister Rajnath Singh is unlikely to achieve any breakthrough in his efforts to defuse the present crises in Kashmir through talks, as key players seem to be highly reluctant to meet him this time. Singh's two-day visit comes after Prime Minister Narendra Modi remarked on the ongoing unrest in Kashmir and sought permanent solution to the problems in the Valley within the ambit of Indian Constitution.
However, the first major setback to home minister's mission Kashmir came after Kashmir Inc decided to not to meet him. They said nothing will change unless New Delhi took 'concrete steps to resolve the Kashmir issue' keeping the aspirations of Kashmiris in mind. Barring a few mainstream political parties in Jammu and Kashmir, almost all the trade blocks in the Valley and the major civic society players have refused to meet Rajnath.
When Kashmir witnessed an uprising in 2010, groups of people from business, civic society and politics had met the parliamentary delegation-led by the then Union Home Minister P Chidambaram because it was an outreach program from the Centre, and not a conditional dialogue unlike this one where Prime Minister Modi has called for finding a permanent solution to the problem.
A businessman, who was approached by the delegation last time, said they have no interest in meeting Rajnath Singh and his team because such exercises have proved to be futile in the past.  "We had received the invitation from divisional commissioner's office to meet Rajnath Singh, but the executive committee of the Kashmir Chamber of Commerce and Industry (KCCI) decided not to meet him because of the ground decision. There has not been any change since his last visit, so why waste time," KCCI president, Mushat Wani, told Firstpost.
"Civilian killings continue unabated. Pellet guns are used to blind Kashmiri people. How can we talk under such circumstances?" KCCI President, added.
Singh, who arrived in the Valley on Wednesday, is accompanied by bureaucrats and officers of the home ministry, tweeted:
I will be staying at the Nehru Guest House. Those who believe in Kashmiriyat, Insaniyat and Jamhooriyat are welcome.

— Rajnath Singh (@rajnathsingh) August 24, 2016
Hurriyat leader Mirwaiz Umar Farooq told Firstpost that what is happening in Kashmir is not a law and order problem and rejected the assertion that talk can take place 'under the ambit of Constitution.' The home minister has not extended an invitation to the separatist leaders but according to the home ministry officials, anyone is welcome to meet him during his two-day stay at the Nehru Guest House in Srinagar.
Last time, Singh meet 23 delegations, comprising of retired government officials, clerics, businessmen, office-bearers of tourism and trade bodies, the secretariat employees' union and fruit growers. But the important players in the Valley, including trade and civil society players, had stayed away. Those who came to meet Rajnath, did so but covered their faces, not wishing to be identified given the resentment over the crackdown by security forces on those who took to streets to protest the killing of Hizbul Mujahideen commander Burhan Wani. Kashmir is under curfew for more than 45 days now and close to 70 people have been killed in the ongoing unrest.
During Rajnath's last visit, former Chief Minister Omar Abdullah had alleged that people were ferried in ambulances to meet the home minister. Omar had tweeted, "By all means organise transport for them but when the state government uses ambulances for this it invites trouble!!"
The Kashmir Economic Alliance (KEA), a major trade body said that the government of India should instead engage in a dialogue with the Hurriyat leadership instead of wasting their time meeting their own people.
"The state government is asking for a solution and so are the Hurriyat Conference and the people of Kashmir. The exercise would be complete if the real stake holders are consulted and are engaged in a dialogue. Is Mehbooba Mufti agitating on the streets? She is not. The truth is you can't continue killing people and hold a dialogue with them. This a plan to sabotage the freedom movement in Kashmir," chairman of Kashmir Economic Alliance, Yasin Khan told Firstpost.
"Who said I am meeting him? I am with the people of Kashmir. This government has crossed all the limits of cruelty," Farooq Rinzu Shah, a former bureaucrat and a member of civil society told Firstpost.
Sources said a PDP delegation is meeting with the home minister at 4.00 pm on Wednesday but National Conference spokesperson Junaid Matoo told Firstpost that they have not decided yet whether to meet the home minister or not.
World
In his address on Tuesday, the Turkish president also referred to China's minority Muslim Uyghurs in Xinjiang and Myanmar's Rohingya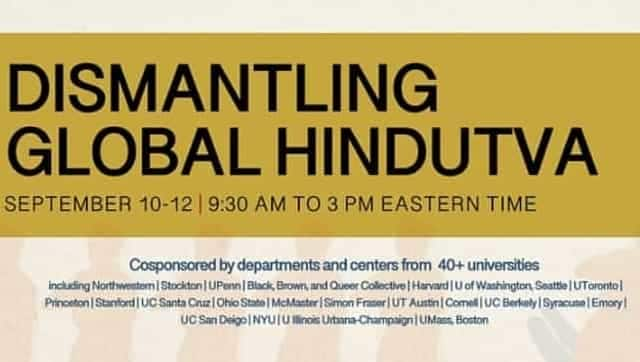 India
The Hindu dharma represents the world's most ancient continuously practised, indigenous spiritual and philosophical tradition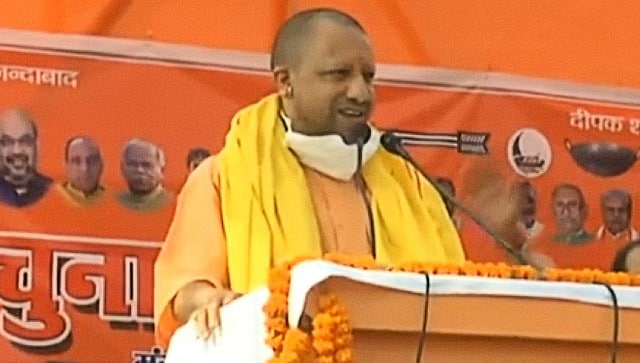 India
National Conference vice-president Omar Abdullah took to Twitter on Sunday to criticise the chief minister's remark.