Rajiv Gandhi assasination: Madras HC pulls up Tamil Nadu govt for fresh counter affidavit against premature release of convicts
The Madras High Court pulled up the Tamil Nadu government after it wanted to file a fresh counter affidavit on a plea by two lifers in Rajiv Gandhi assassination
Chennai: The Madras High Court on Friday pulled up the Tamil Nadu government after it wanted to file a fresh counter affidavit on a plea by two lifers in Rajiv Gandhi assassination case seeking premature release.
"How many counters you will file?" Justice A Selvam heading a division bench asked the Additional Public Prosecutor (APP), VMR Rajendran.
The bench also comprised Justice Pon Kalaiyarasan.
The judge's reaction came after Rajendran said the government wanted to file a fresh counter affidavit in place of the one dated 10 December, 2012.
The APP sought one week's time for filing the fresh counter stating its stand on the plea by the petitioners.
The bench later adjourned the hearing on the petitions, filed in 2012, to 22 August.
The previous counter served on the petitioners Robert Payas and Jayakumar on 16 August, had opposed their plea for including their names in the list of 180 prisoners proposed to be released prematurely in 2012 on Republic Day eve.
This was in contrast to the state government's decision taken later to set free all the seven convicts in the case, a matter pending in the Supreme Court after the Centre opposed it.
The state government, in the affidavit, had submitted that Payas, according to his own admission, was a Sri Lankan national and hence his claim that his incarceration was violative of the fundamental rights guaranteed under the Constitution of India was incorrect.
The Centre in its counter had said Payas and Jayakumar have not been entitled to premature release in view of the Supreme Court's ruling that life sentence meant imprisonment for the entire life of a person.
Former prime minister Rajiv Gandhi was assassinated by an LTTE suicide bomber on 21 May, 1991 at an election rally in Sriperumbudur.
Politics
The region identified with the contours of Kongu Nadu is economically important for Tamil Nadu and politically significant for the BJP and its ally AIADMK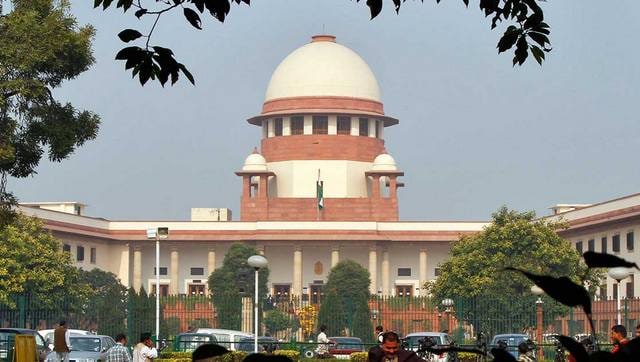 India
Attorney-General KK Venugopal, however, defended the validity of the provision but accepted that some guidelines may be needed to curb misuse
India
Disagreement between Karnataka and Tamil Nadu over the waters of the Cauvery go back to a time when they did not even exist as the political entities that we know today