Raje, Swaraj and a note: Three reasons Mumbai top cop Rakesh Maria's position is safe
Despite the controversy over his meeting with Lalit Modi in London, it is unlikely Mumbai Police commissioner Rakesh Maria may be transferred.
Mumbai: Despite the controversy over his meeting with Lalit Modi in London, it is unlikely Mumbai Police commissioner Rakesh Maria may be transferred given the fact that BJP has been backing External Affairs Minister Sushma Swaraj and Rajasthan CM Vasundhara Raje over their links with the former IPL chief.
Maria on Monday submitted a report on his meeting with Modi in London to additional chief secretary (Home) KP Bakshi. Now, Bakshi is to study the report and will send it with his remarks to the chief minister Devendra Fadnavis, who will take a final call on it.
"It would be very tricky for the BJP-led government to take call on the issue as it is backing Swaraj and Raje over their links with Modi. So, it seems that the chief minister will not take a call on the issue until the Prime Minister Narendra Modi decides the fate of Swaraj and Raje," said a senior IPS officer on condition of anonymity.
The officer claimed the then additional chief secretary (Home) was also with Maria in London to attend a conference. Maria had also sent a note to the Anti Extortion Cell (AEC) immediately after his return from London, he added.
A bureaucrat, who preferred to remain anonymous, said that the Mumbai Police Commissioner is safe if he provides the note written to the anti-extortion cell.
"Since former home minister RR Patil passed away earlier this year, it would be difficult for Maria to prove the meeting with him. But, if he is able to produce the note written to the AEC, then he is safe. There can be no case against him," the bureaucrat said.
Interestingly, Nationalist Congress Party (NCP) chief Sharad Pawar has also backed Maria on the issue. Anybody can meet anyone abroad and politics should not be brought into it, Pawar had said on Sunday.
Earlier, the NCP chief had backed Maria in February in 2014 for him to be appointed Mumbai Police commissioner.
On 20 June, Maria issued a statement after a photographs of his meeting with Modi in London surfaced. In the statement, Maria admitted to the meeting after he was approached by an advocate representing Modi and stated that the former IPL chief wanted to meet regarding a grave threat to his life and family in London. As Joint Commissioner of Police of Mumbai Police, Maria said that the crime branch had foiled an attempt on Modi life by the Mumbai underworld.
Maria said that he met Modi on the insistence of his lawyer, and told the former IPL chief to return to Mumbai and lodge a formal complaint as Mumbai police has no jurisdiction in London. The meeting lasted barely for 15-20 minutes, he said.
Explaining his position, Maria said he had immediately brought details of the meeting to the notice of the then Home Minister on his return to India.
"I also maintained the requisite confidential record of the same. Besides, the Anti-Extortion Cell of the Mumbai Police was also given in writing the details of what had transpired in the meeting for discreet inquiry at their end," his statement said.
However, if there's anything that is against the Mumbai police chief, it is the uneasy equation that he shares with chief minister Fadnavis. It began in February this year when Maria cleared a proposal moved by the Shiv Sena seeking to allow eateries, pubs, bars and restaurants to remain open all night. Maria cleared the proposal allegedly without consulting Fadnavis.
Find latest and upcoming tech gadgets online on Tech2 Gadgets. Get technology news, gadgets reviews & ratings. Popular gadgets including laptop, tablet and mobile specifications, features, prices, comparison.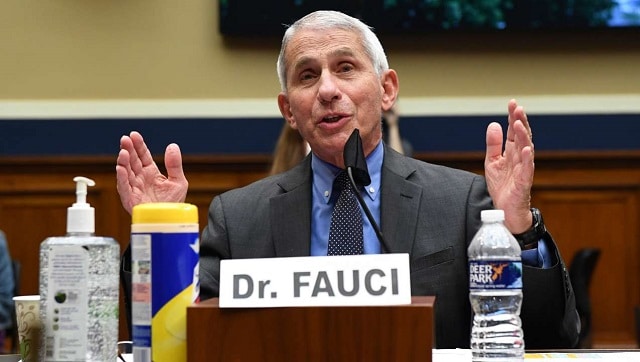 World
Trump seems to have made the calculation of trying to cast Fauci, a man who has served six presidents, as the villain of the piece. It is, to put it kindly, an interesting strategy. To put it bluntly, it looks like a misguided ploy that may end up costing him a second term
World
Traditionally, presidents have tried to avoid making statements that might prove embarrassing later on. They choose their words carefully and proceed 'out of an abundance of caution', per the tagline of the moment in Washington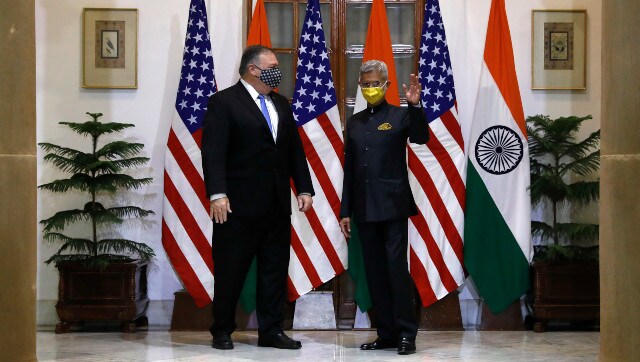 India
The focus on convergences and its institutionalisation through dedicated frameworks alleviates the pressures on the two sides to urgently contemplate formalisation of ties.