Rajdeep Sardesai's Twitter walkout is victory for sanskari trolls
By leaving Twitter, Rajdeep Sardesai has given the online trolls a glimpse of his weakness.
Rajdeep Sardesai is culpable because he erred in leaving Twitter, even if temporarily as he put it. Because, by doing so he has gave his tormentors a glimpse of his weakness. He gave the sanskari trolls what they always wanted.
Watching him give up, concede defeat and beat a retreat was always their dream. And Sardesai just made them shriek a collective howl of joy.
For those who are wondering what this is all about, here is a brief history of Rajdeep's sudden exit from Twitter.
On Saturday, Sardesai bid goodbye to Twitter. He did this after direct messages were sent out on Twitter through his account. "Teri maa ki boo aa rahi hai," one of them allegedly read in response to an allegation that Sardesai was a beneficiary of money spent by Finmeccanica, parents of AgustaWestland, for managing media coverage of the chopper deal and was, thus, smelling fear.
@shilpitewari @BDUTT @sardesairajdeep I got this DM , I can't reply coz i follow u and u don't follow me. AC hacked? pic.twitter.com/yP7xMTdrC4

— Kaustubh (@kaustubhsumbre) April 29, 2016
Nobody knows if Sardesai had tweeted out the abusive response. For years the celebrated journalist and his wife have been victims of relentless social media campaign questioning their integrity, primarily because they are an anathema to followers of the BJP and fans of prime minister Narendra Modi. Sardesai had so far exhibited restraint and caution in spite of serious provocation.
Sardesai claimed the tweets were not his. "There has been a campaign of abuse in last one week and it has been extremely personal, and apparently DMs have been sent from my account which I haven't sent so I have informed Twitter about it. I have temporarily disabled the account till they sort out the issue and tell me what has to be done. If a police complaint has to be filed, it will be filed. Anyways this is a good break," Sardesai told Indian Express.
If his account was indeed hacked, it would be a new low even by the abysmal standards of the rightwing commentariat in India. But Twitter is yet to verify Rajdeep's claim.
Does it matter?
Abusive social media trolls are digital avatars of the louts who lurk in street corners, on intersections and markets, waiting to pass nasty comments on women, the bullies who prowl in schools and campuses in search of soft targets. Nothing frustrates them more than the realisation that even their most vile, villainous antics failed to break the resolve of their quarry. Nothing encourages them more than the satisfaction of a triumph over a victim.
Even if Sardesai reacted in the way he is accused of, it is understandable if not justifiable in light of the continuous provocation and abuse he's been receiving. It happens to all of us. None of us is god incarnate to control our hurt and anger for years, as Rajdeep has done since the advent of online bullying. It is natural to get upset though not advisable to assume the language of the trolls — which in itself if a bigger victory for the trolls (if his handle was not hacked, that is).
But, by disabling his account, Sardesai gave the social media bullies a trophy victim. He gave them hope that if they continue, the voice of reason can be silenced. He let down others who are subjected to such online violence, including journalists like Barkha Dutt and his wife Sagarika Ghosh who have proferred a thicker skin despite uglier provocation.
In some other world, where there are mental health experts scanning social media behaviour, most of these abusers would have been recommended some form of therapy. Some of them would even have been dragged, kicking and screaming, to a shrink and locked up in rehab. Online trolling, as research has shown, is a mental sickness.
In a recent article, The Guardian argued that many of these trolls can benefit from cognitive behavioural therapy. "This approach is grounded in the idea that changing patterns of thought can alter our emotions and behaviour. In one form of therapy called 'stress inoculation training', patients begin by identifying triggers that provoke reactions of anger or aggression. They then practise self-statements to counteract their usual responses, such as 'This isn't important enough to get angry about' or 'I shouldn't take this personally'. Some evidence suggests that CBT may be effective in reducing aggression, though whether it leads to real-world benefits for anti-social behaviour has been questioned," the paper advised while looking at the psychology of online abusers.
Clearly, it is the online abusers — notice the word 'patients' used for them — who need a break. Not their victims like Sardesai.
Two days ago, when Congress leader Digvijaya Singh's daughter died, some of the rightwing trolls broke into inhuman glee. They rejoiced at the loss of a young life, like barbarians dancing around a corpse, cracking one-liners and jokes just because the unfortunate girl's father was their political and ideological rival. Had they been endowed by talons and claws, they would have even turned into vultures.
A global website that tracks incendiary bullying concludes trolls are people with serious sociological, psychological and deep-seated mental issues, stemming from either sexual abuse, mental illness, and problems with their sexual identity.
"Do you really think any sane person would want to go onto a discussion board, with the sole purpose of starting an argument, if they were not mentally ill? These people would not act that way in the street in front of a random stranger, so what gives them the right to do it in an online environment? " argues anti-troll.org.
Sardesai's exit from Twitter is the right opportunity to ponder what is acceptable online, what is a cognisable offence and what can be tolerated without ruining lives and reputations. And to ask ourselves what are the borders of online sanity, for both Sardesai and his tormentors.
Here is my suggestion: Let us ensure that all trolls come out in the open, share their real names, identities and faces. And be held liable for their claims and allegations.
Once we know who they are it would be easy to put to test Ram Prasad Bismil's hypothesis: Dekhna hai zor kitna bazu-e-katil main hai?
Find latest and upcoming tech gadgets online on Tech2 Gadgets. Get technology news, gadgets reviews & ratings. Popular gadgets including laptop, tablet and mobile specifications, features, prices, comparison.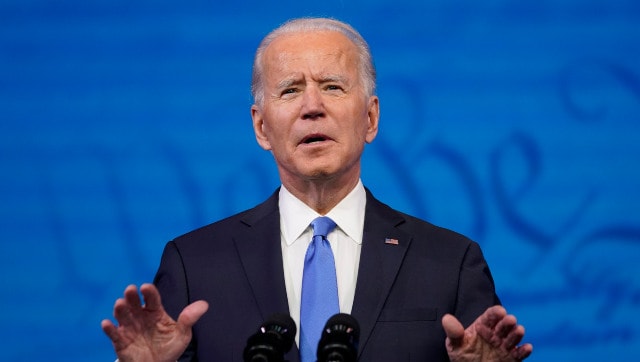 World
These institutional accounts don't belong any particular individual — they're reserved for official government use by those in the current administration.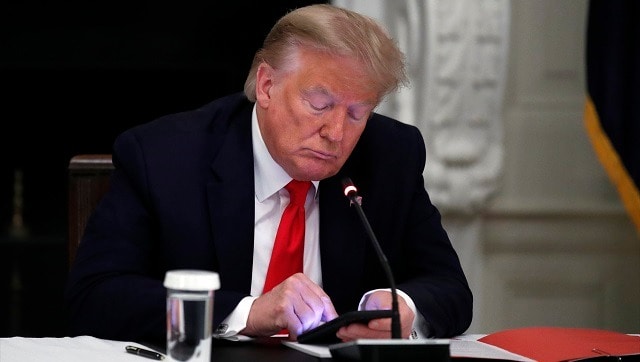 World
Under the Presidential Records Act, all of Trump's social media communications are considered public property, including non-public messages sent via direct chat features.
World
For now, Dorsey says Twitter's goal 'is to disarm' as much as possible and move towards 'a more peaceful existence'.