Rajasthan floods: Vasundhara Raje conducts aerial survey of affected areas, fast-tracks rescue operations
Rajasthan Chief Minister Vasundhara Raje reviewed the situation in the flood-hit areas of the state and gave necessary directions to the officials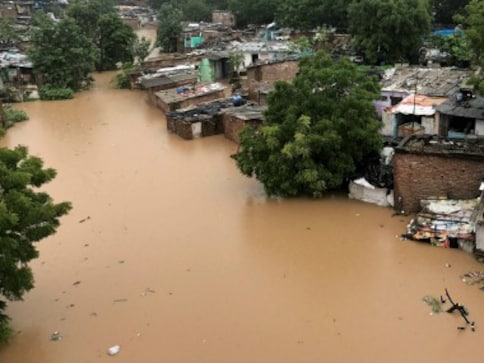 Rajasthan Chief Minister Vasundhara Raje on Saturday reviewed the situation in the flood-hit areas of
the state and gave necessary directions to the officials to ensure that the relief operations went on smoothly.
At a meeting at her official residence here after conducting an aerial survey of Pali and Sirohi districts, Raje took feedback from the officials and gave them directions.
The officials briefed her on the rescue-and-relief operations in the affected areas and told her that 16 people had died in rain-related incidents in the state so far and around 12,000 were relocated from the affected areas.
Heavy rainfall and water released from the Jawai Dam have flooded parts of Jalore and neighbouring areas in Rajasthan.  More than 70,000 cusecs of water were released from the dam  the largest in western Rajasthan on Friday evening.
Heavy downpour also affected normal life in the adjoining Pali and Sirohi districts, where many villages are on high alert and relief and rescue operations are carrying on.
Meanwhile, the revenue department issued an order for a special 'Girdawari' (record of land cultivation) in the flood-hit areas to assess the crop loss. It also decided to convert the short-term loans of 2.95 lakh farmers in the affected districts to medium-term ones.
The government would bear an additional expense of Rs 196.05 crore towards this, a release said.