Rajasthan hacking: Shambhulal Regar is 'Jihadi John' of India, a product of Hindutva brigade's caliphate of hatred
Shambhulal Regar isn't the only one responsible for killing Afrazul. An entire battalion of hate-mongers, their cheerleaders, benefactors, and protectors are guilty of this assault on Hinduism, India, and humanity
Shambhulal Regar, the latest warrior against love jihad, a self-proclaimed foot soldier of Hindutva and recruit to the cause of Rani Padmini, is a perfect specimen of a culture of hatred, permissiveness, and divisiveness.
He is a product of the toxic environment that breeds the likes of Islamic State executioner Jihadi John, Norwegian shooter Andres Breivik, the Abdeslam brothers who bombed Paris in 2015 and others who kill in the name of faith. Like them, he is a reminder of the perils of mainstreaming a twisted perversion of religion, in this case, that of Hinduism.
Scratch the surface and you will invariably find striking similarities between radicalised killers. The Regars, Jihadi Johns, Breiviks, Abdeslams — essentially all extremists marching under the flag of religion — are deeply flawed characters with criminal tendencies. Since all of them are narcissists, they look for a higher meaning to justify their terrorism, murderous zeal and hate. So, they perpetrate it in the name of religion, justify it in the name of cultural superiority, and wage their petty personal war in the name of defending their faith and nation against imaginary enemies and threats.
Consider the anatomy of this defender of "Hinduism", protector of the honour of women like "Rashtramata" Padmini Devi and self-proclaimed sentry guarding Kashmir and Indian borders against external threats.
Initial investigations reveal he was an alcoholic who would remain intoxicated throughout the day. For almost three years he had been living off the earnings of his wife. On his head was a debt of Rs 1.5 lakh, which he was refusing to pay. Yet, this deeply flawed man had a sense of superiority merely on the basis of his religion and nationality. Ironically, in the poisoned interiors of his mind, this failed man with no sense of responsibility for himself and his family was carrying the burden of an entire faith and a nation of 125 crore.
Contrary to Regar's claims, there was absolutely no personal motive behind his murderous rage. He did not hack and burn Malda labourer Afrazul because he or his family were in any way victims of love jihad. Afrazul had done absolutely nothing to incur Regar's wrath.
Regar was, in fact, so radicalised that he would have killed anybody. He was a beast in search of prey. Like the maniacs who these days roam the streets of US with loaded guns to fire at random people and like the Islamic State terrorists who plough their vehicles through busy roads, Regar too was looking for anyone to satiate his hatred. He was on the prowl for a target to showcase his bigotry, a victim to announce his cultural superiority.
Who is to be blamed for the radicalisation of people like Regar? There are two major factors at work here. One, a dangerous cocktail of petty politics and perverted religion. Two, the tacit support from the mainstream to such acts of terrorism in the name of faith.
Cops investigating his barbaric crime reveal that he was indoctrinated by inflammatory videos. He was influenced by speeches that call for action against inter-faith relations, mobilise people in the name of community and nation, and incite violence on the pretext of "balancing the past" and avenging imaginary grievances. The drumbeats of war in his mind were similar to the ones that mobilise Islamic State fighters, al-Qaeda terrorists and provoke men like Jihadi John to execute innocent people, burn them alive and film their barbarism to foment a culture of threat and fear.
In societies where the law instills fear of punishment, the polity promises justice without discrimination and the state doesn't mix politics and religion, such fanatics generally can't muster the courage to execute the violence in their mind. But, a gradual erosion of such intuitional and moral checks and balances is visible in today's India.
We live in times where religion has become a justification for violence, murder and shackling individual freedoms and liberties. Also, the perception that all this has the approval of the majority and the blessings of the state is gaining ground.
What message does a terrorist like Regar get when he sees a virulent defence of the lynching of Mohammad Akhlaq, the murder of Pehlu Khan or the illegal imprisonment of Hadiya? What does he think when he watches the rampaging armies of Hindutva police the streets as anti-Romeo squads and warriors battling love-jihad?
What dreams of heroism does he see when killers of Dadri are draped in the tricolour? What encouragement does he get when killers of Pehlu Khan are let off and when not a single person is convicted of a murder that was committed in broad daylight?
Regar isn't the only one responsible for killing Afrazul. An entire battalion of hate-mongers, their cheerleaders, benefactors, and protectors are guilty of this assault on Hinduism, India, and humanity.
Regar is just the Jihadi John of this perversion of faith and culture. The real culprits behind the veil are polarising politicians, quiescent institutions and bigots in the media who are gradually turning India into a Caliphate of hatred.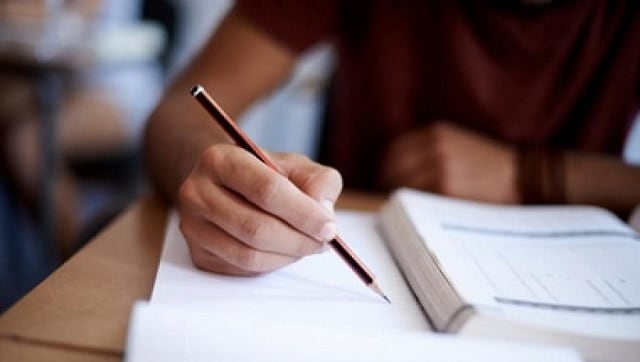 India
RBSE 12th Result Declared! BSER 12th Results LIVE Updates: 99.73% overall pass percentage, students who had appeared can check their scores at the official websites — rajeduboard.rajasthan.gov.in, rajresults.nic.in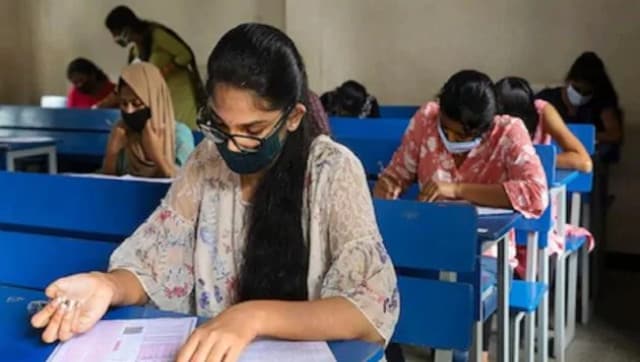 India
Due to the second wave of the coronavirus that hit the country, RBSE scrapped the Class 10 and Class 12 examinations this year
News & Analysis
The Rajasthan EV policy 2021 only incentivises purchase of electric two-wheelers and three-wheelers.