Rajasthan doctors end protest after state government resolves 'misunderstandings' and withdraws case against practitioners
The 11-day-long strike of doctors in Rajasthan came to an end on Wednesday evening following an marathon meeting between the state government and the striking doctors that addressed their concerns, state health minister Kalicharan Saraf
Jaipur: The 11-day-long strike of doctors in Rajasthan came to an end on Wednesday evening following an marathon meeting between the state government and the striking doctors that addressed their concerns, state health minister Kalicharan Saraf said.
The meeting, in which both in-service and resident doctors were present, started at 11 am and lasted until 8 pm.
Speaking to the media, Saraf said that there were a few "misunderstandings", which had been resolved now.
Those present at the meeting from the government side included Saraf, medical state minister Banshidhar Bajiya, transport minister Yunus Khan and state Bharatiya Janata Party (BJP) President Ashok Parnami.
The biggest challenge was to sort out the issue of doctors' transfer, which had to be resolved with extreme caution and patience exhibited by both sides.
In a bid to smooth doctors' ruffled feathers, the state government transferred Dr Ajay Chaudhary, who was leading the strike, to Sikar as the Chief Medical & Health Officer (CMHO).
It was informed at the meeting that the other 11 doctors, whose transfer was a major issue for the striking doctors, would also be transferred soon to locations which would not come as challenge for them.
There were many ups and downs during the meeting. At times, the doctors looked unhappy, while on some occasions, the state government looked tense. However, all went well as Parnami announced the doctors' decision to end their strike.
It was also decided that the cases registered against doctors under the Rajasthan Essential Services Maintenance Act (RESMA) would be withdrawn.
The government also agreed to write to the General Administrative Department (GAD) about residential quarters for doctors and to soon implement the agreement reached on 12 November.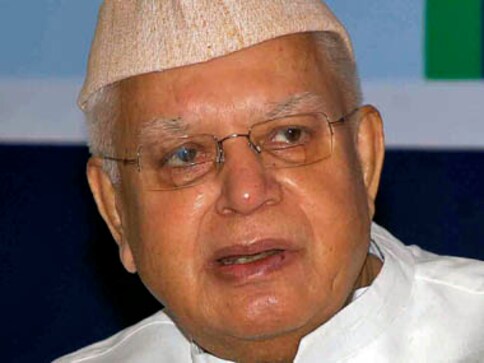 India
Former Uttar Pradesh Chief Minister Narayan Dutt Tiwari suffered a brain stroke and paralytic attack in New Delhi
Politics
The Centre's notification reportedly converting compulsory holiday for the harvest festival of Pongal into a restricted one, has come under flak from various parties.
Politics
Ratansinh Rathore, the newly-elected independent legislator from Lunawada constituency, has sent a letter to the Governor of Gujarat, OP Kohli, declaring his intent of lending support to the BJP government.