Rajasthan Class 8 book describes freedom fighter Bal Gangadhar Tilak as 'father of terrorism'
cIn what appears to be a case of poor choice of words, a Class VIII reference book described freedom fighter Bal Gangadhar Tilak as the 'Father of Terrorism'
Jaipur: In what appears to be a case of poor choice of words, a Class VIII reference book described freedom fighter Bal Gangadhar Tilak as the "Father of Terrorism".
Printed by a Matura-based publisher, the book is used by private English-medium schools affiliated to the Rajasthan Board of Secondary Education (RBSE).
The Rajasthan State Textbook Board publishes books in Hindi, leaving students no other option but to use reference books.
"Tilak demonstrated a path towards national movement, therefore, he is called as the father of terrorism," reads page 267 of chapter 22 of the book.
The description is part of sub-topic "Incidents of National Movement during 18th and 19th century".
"Tilak clearly believed that we cannot achieve anything just by pleading the British officers. Through Shivaji and Ganpati festivals, Tilak aroused unique awareness in the country. He instilled the mantra of freedom among the masses, due to which he became a thorn in the eyes of the British," the book reads.
Officials at the Student Advisor Publication Private Limited, which publishes the book, said the mistake had been rectified in the revised edition.
"The translators made the mistake. It had come to our notice and was corrected in the revised edition last month. The first edition was published last year," Rajpal Singh, a production official at the publisher's office, told PTI.
Dr RS Khangarot, professor of history in Agrawal PG College, Jaipur, said Tilak awakened the people of the country during the Home Rule movement in 1916.
"Such a mistake in books is unacceptable, even if it was an error in translation," he said.
Retired professor of history, Rajasthan University, BL Gupta said British author Ignatius Valentine Chirol had described Tilak as "the father of Indian unrest".
"It is derogatory to call Tilak the father of terrorism," he said.
Find latest and upcoming tech gadgets online on Tech2 Gadgets. Get technology news, gadgets reviews & ratings. Popular gadgets including laptop, tablet and mobile specifications, features, prices, comparison.
First Cricket News
The 31-year-old said it was difficult to define what was different, but it left him with a big smile on my face and eager to hit the practice nets.
India
Meghwal, a five-time MLA and the state's social justice and empowerment minister, suffered a brain stroke in May.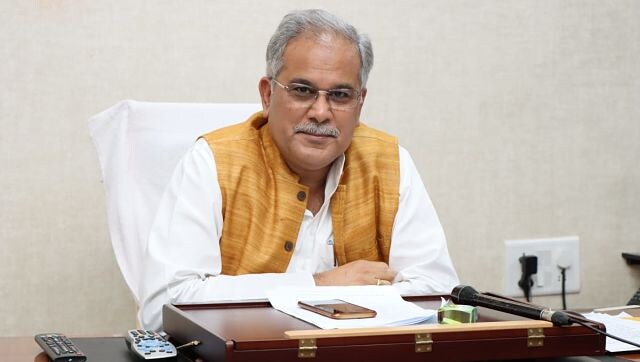 India
In a series of tweets on Friday, Rajashtan chief minister Ashok Gehlot had said that the BJP had "manufactured" the term 'love jihad' "to divide the nation and curb individual rights of citizens"