Rajasthan BJP MLA Gyan Dev Ahuja threatens that anyone 'engaged in cow-smuggling or slaughter, will be killed'
BJP MLA from Rajasthan, Gyan Dev Ahuja, has said that "if one engages in cow smuggling or slaughters a cow, he will be killed."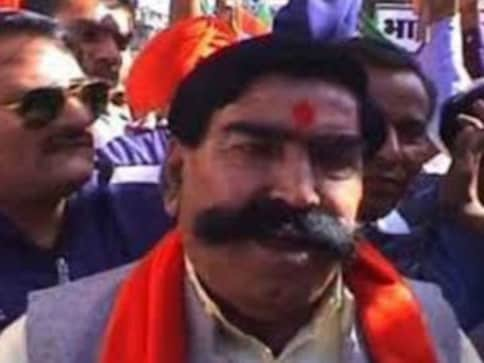 BJP MLA from Rajasthan, Gyan Dev Ahuja, responding to the incident of an alleged cattle smuggler reportedly getting thrashed by a mob in Rajasthan's Alwar district, said that "if one engages in cow smuggling or slaughters a cow, he will be killed," said media reports.
On Saturday, when a truck carrying bovines was intercepted by Rajasthan police on information that cow smugglers were trying to transport bovines to Haryana, The Indian Express reported, the people in the truck opened fire at the police. Out of the three men in the truck, two escaped and one was detained, who was later identified as Zakir. Meanwhile, a mob assembled at the spot after hearing the shots and thrashed the alleged cow smuggler, added the report. Ahuja has refuted allegations that Zakir was beaten up by the mob claiming that he was injured because the vehicle overturned.
"As people were following the truck, it overturned, resulting in the injuries. The people didn't beat him... he was injured because the vehicle overturned," Ahuja was quoted as saying by NDTV.
Ahuja said that "People do get angry, do get filled with angst because in India, the cow is seen as a mother."
"That is why, these incidents, these actions are taken. On that also, you fire shots and you wield lathis or throw stones, then people get filled with more angst... I have taken the entire detailed information from the SHO of Ramgarh now," India Today quoted Ahuja as saying.
The BJP legislator in July this year had accused the Rajasthan police of "letting love jihad, illegal mining and other crimes flourish".
Ahuja, in May last year, had stirred controversy by claiming that rapes happen in JNU every day.  Ahuja, who became an MLA, in 1998, earned the sobriquet of Lankesh from then chief minister Ashok Gehlot due to his unruly behaviour resembling that of a mythological character.
In February last year, Ahuja had alleged that Jawaharlal Nehru University (JNU) in New Delhi was  a hub of sex and drugs where over 3,000 used condoms and 2,000 liquor bottles are daily found, The Hindu had reported.
With inputs from agencies. 
India
Recalling the 2013 incident when the Congress leader had "publicly torn" the ordinance brought in during Manmohan Singh's regime, Shah added that the law is very clear on the disqualification of a Member of Parliament and had Gandhi not been so "arrogant back then, he could have saved himself now"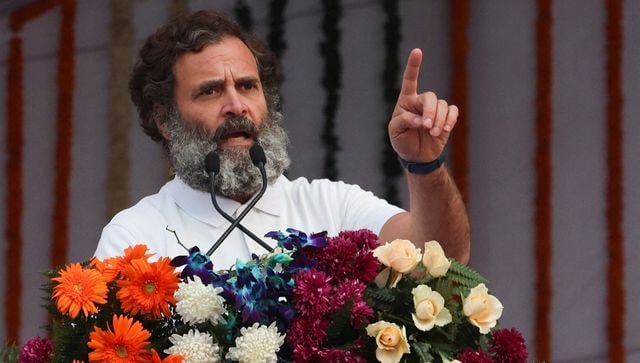 India
Congress leader Rahul Gandhi has been sentenced to two years in prison by a Surat court in a 2019 criminal defamation case over his alleged remarks about the 'Modi surname'. The Wayanad MP now faces the risk of disqualification from Parliament
Politics
As per the allegations, some parts of Delhi also had posters with the caption "Modi Hatao Desh Bachao"