Rajasthan Assembly passes bill raising reservation for OBCs to 26 percent; move to benefit Gujjars
Rajasthan Assembly passed a bill to raise reservation for Other Backward Classes (OBCs) from 21 percent to 26 percent with a voice vote
Jaipur: The Rajasthan Assembly on Thursday passed a bill to raise reservation for Other Backward Classes (OBCs) from 21 percent to 26 percent with a voice vote following which the House was adjourned sine die.
The Rajasthan Backward Classes (Reservation of Seats in Educational Institutions in the State and of Appointment and Posts in Services under the State) Bill, 2017, proposes five percent increase in the OBC quota.
It was tabled during the monsoon session in the wake of widespread agitation by the Gujjar community demanding reservation under the backward classes category.
The bill raises reservation for Gujjars and four other backward communities in Rajasthan from 21 percent to 26 percent that were earlier grouped as Special Backward Classes (SBCs).
Rajasthan social justice and empowerment minister Arun Chaturvedi introduced the bill in the House proposing that when the central government provided reservation to backward classes in 1993, the proportion of the population of backward classes at the national level was about 52 percent and the reservation was provided 27 percent.
He said that as the population of backward classes in Rajasthan is estimated by the State Backward Classes Commission to be about 52 percent, the percentage of reservation for backward classes needs to be increased.
Chaturvedi told the House that the high power committee, headed by retired Justice Sunil Kumar Garg, has unequivocally concluded in its reports that special circumstances envisaged in the Indra Sawhny's case do exist in the state and there are reasonable grounds to exceed the limit of 50 percent laid down in that case to ensure adequate representation of backward classes in admissions and appointments.
The bill introduced by the Rajasthan government was opposed by the Opposition Congress which accused the government of deceiving Gujjars holding placards and shouting slogans in the Well of the House.
During the debate, ruling party MLA Prahlad Gunjal said that the bill was just an eye wash and that the government was misusing the House.
The bill will be challenged in the court and will be turned down. The court while hearing the petition of reservation to Jats of Dholpur and Bharatpur had commented that in the light of Sawhny case, reservation over 50 percent limit will not be tolerated, he claimed.
He said, "I do not doubt the intention of the state government, but the House and Rajasthan know the fate of the law of the future."
Rebel senior BJP MLA Ghanshyam Tiwari said that SC and STs were getting reservation on the basis of notification.
"We do not have to make a law as we have provided reservation to SC and STs on the basis of notification. If we want to provide reservation benefit then government should release notification on the bills passed earlier by the House," he said.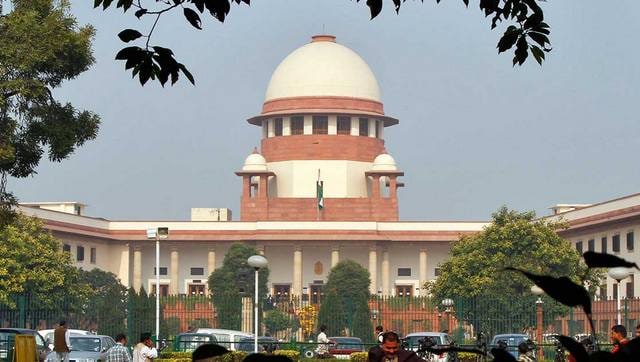 India
The 25 high courts of the country have a combined sanctioned strength of 1,080 judges and on 1 May, 2021, the high courts were functioning with 420 judges only.
India
The opposition BJP staged a walkout from the Rajasthan Assembly in protest over an amendment bill for compulsory registration of weddings
Politics
All Congressmen must rise above themselves and think in the interest of the party and the country, advised the Rajasthan chief minister