Raj Narain's 100th birth anniversary: Remembering India's original aam aadmi, maverick who took on Indira Gandhi
Raj Narain was no ordinary leader. For his political adversaries, he was no less than a foe who would ignite terror in their hearts.
His green turban and bulky body defined his persona. Raj Narain was no ordinary leader. For his political adversaries, he was no less than a foe who would ignite terror in their hearts. In the 70s and 80s, many had, through their experiences, learnt the lesson that it would be a mistake to cross him. Indira Gandhi, too, learnt it the hard way in 1974 when her election as Member of Parliament was declared invalid by Justice Jagmohan Lal Sinha of the Allahabad High Court. The petitioner in the case was Raj Narain. She was forced to impose the Emergency on the nation and later rued her enmity with the person who she once dismissed as nothing more than a village maverick.
And a maverick Narain was, in every sense. With the physique of a wrestler, Narain's pugnacity knew no bounds. He could take on all high and mighty: For a cause. And more often than not, his causes were germane to common people, the 'aam aadmi'.
Much before Arvind Kejriwal politically monopolised a movement launched by Anna Hazare and turned the phrase into his trademark the 'Aam Aadmi Party', it was Narain who symbolised the real common man.
As journalist, though I saw him fleetingly in public gatherings, I did not have the opportunity to interact with him. But I heard so many stories and anecdotes that I wished I had met him.
 People close to him recount these tales with a rare fondness and nostalgia. And these stories revealed — behind the haughty personality — a person filled with compassion, humour, kindness and a great deal of vulnerability.
One such story relates to his usual style of calling his friends and loyalists to hold a dharna outside the Varanasi residence (in Aurangabad locality) of then Uttar Pradesh chief minister Kamalapati Tripathi. From morning to evening, he would hold the dharna, concluding it only when Tripathi would send an emissary with some cash and this advice: "Let him eat something and rest so that he can have the energy for the next day". Narain would heartily accept the money in front of his audience and take everyone for a feast: Only to turn up the next day to resume his offensive.
Yet another story about his magnanimity is worth recounting. After he defeated Indira from Rae Bareli in 1977, a group of enthusiastic socialist workers tried to storm her official residence in Delhi. They demanded that she vacate the house forthwith. Narain was in Rae Bareli. When he learnt about it, he telephoned the leader of the group and asked them to leave the place immediately. "I have defeated her in the court of law and also in the court of people. Now, there is no need to humiliate a defeated general," he said.
There are many such stories.  A close associate of Narain recalled how, one day, an industrialist came to see him and gave him a packet containing Rs 10,000. Narain immediately distributed Rs 9,500 among his associates — depending on their various requirements — and retained Rs 500 for himself to have a feast with friends. Such a casual attitude with regard to himself was part of a personality which he apparently cultivated since childhood.
He would hardly care about himself when it came to politics. No one knows about his family and their politics. Like a true socialist, Narain maintained a distance from his family in public life, a trait that stands in stark contrast with most so-called practitioners of socialism in politics such as Lalu Prasad Yadav, Mulayam Singh Yadav and their ilk.
I can vividly recall pictures of those times when Narain was ordered to leave Parliament as he created such a ruckus that it made the functioning of the House near impossible. He could justly be described as a congenital disruptor of the Parliament proceedings and setting a new trend. But again, his disruption was related to the cause of the people. Old timers still recall with nostalgia how Narain would take up the people's issues in a manner easily understandable to the common man.
In 1977, when the Janata Party came to power, Narain once again came across as a divisive figure who played a critical role in breaking it up. Supporting his friend Chaudhary Charan Singh, who'd fallen out with Morarji Desai, he attacked the then prime minister and took on everyone who came in his way.
In Justice HR Khanna's autobiography Neither Roses Nor Thorns, Narain is recorded to have played a crucial role in the formation of the Charan Singh government. Once again, it was a measure of Narain's gullibility that he trusted Indira, who was nursing a deep-seated grudge against him and Charan Singh. Obviously, the political experiment was short-lived as Indira pulled the rug from under Charan Singh's feet and discredited the Janata Party experiment.
Before his death in 1986, Narain cut a sorry figure. The late Sanjeev Premi, a colleague and intrepid photographer, once narrated how he saw Narain sitting alone on a road divider near Lucknow's Hazrat Ganj. The man escorting Narain had gone to fetch a vehicle. Narain could not even walk unassisted. Premi rushed to capture on camera the travesty of the fate of a man who once moulded the destiny of India, more for better than worse.
This paper was presented in a seminar at Nehru Memorial Museum and Library this week to mark the birth centenary of Raj Narain.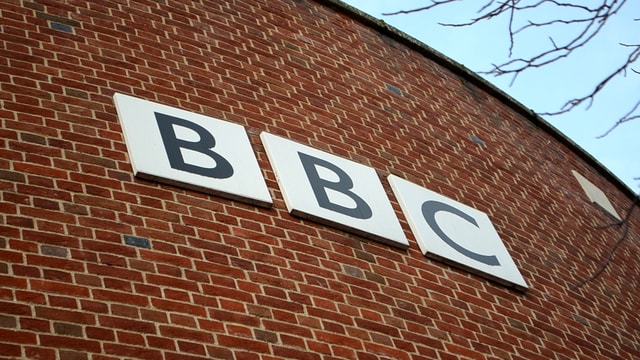 Opinion
The process to colonise the mind of a society outlives political colonisation and is carried forward even when the colony is politically free
India
The Supreme Court of India Friday issued notice to Prime Minister Narendra Modi-led government at the Centre seeking its response for blocking a two-episode BBC documentary titled - 'India: The Modi Question'
Opinion
What makes the alliance better is that no other country works so resolutely and with a sense of purpose in the time of duress as Japan does; India needs such a partner in dealing with China