Raise a toast! Maharashtra relaxes drinking Prohibition in parts
Permits are the consequence of the Prohibition introduced in 1950 and has been one of the biggest shams.
Tipplers in Maharashtra did not take seriously the Prohibition policy under which he or she needed a permit to drink. They did not think it made sense to go the nearest excise office, apply for a permit stating they needed to drink for their health reasons. Most gave it a miss, and restaurants, required to ask for it before serving ignored it too. They had their usual 'arrangement' with the local powers that be.
But how could one consume without a permit in a permit room? Bars in restaurants were in fact called permit rooms though it is going out of fashion. The authorities, however, always have something up their sleeves. A few years ago, the government notified that the restaurants themselves could issue the permit, at Rs 5 per day each day, and remit it to the treasury.
Everyone winked at it. It is likely that only one out of several hundred may have asked for such a restaurant-issued permit. That rare bird apart, others remained deviants. And the restaurants did not press with it, but coughed up, between them, up to Rs 1 crore as proceeds of such licences each year. It made no sense – the permits were meaningless, and the procedure taxing. They pressed for its withdrawal.
The Maharashtra government, which has a legacy of a Prohibition from the erstwhile Bombay State, has now decided to scrap that practice. One needn't have a 'daily' permit to drink in bars and restaurants. As a bigger gesture, will allow anyone to stock up to 12 bottles of booze. What's more, not just of 750 ml each but a litre because foreign liquor bottles come in that size. You needn't quake in your boots if there was a third bottle in the wardrobe.
Raise a toast! Cheers for that! Hic.
However, Prohibition is not scrapped. One would require a permit generally, though the announcement that a notification would be issued in about a week was made by Finance and Excise Minister, Eknath Khadse, and reported in The Times of India on Saturday. Other newspapers probably thought it was no big deal – who took Prohibition seriously? So that risk of breaking the law does exist. So fortify yourself, not with a drink, but an annual or lifelong permit.
Permits are the consequence of the Prohibition introduced in 1950 and has been one of the biggest shams. For, despite the two-bottle only rule, many homes have had on par with those of fair to middlin' restaurants. And where one sat and ordered and drank is a permit room, much like the well demarcated 'family rooms'. Over time, the line disappeared, and we have restaurants and bars. 'Permit rooms' are not fashionable; they are for the lower order of restaurants. And when women dance and serve, they are 'ladies bar' though no lady patronises it.
This announcement by Khadse is recognition of the foolishness of continuing with a policy that took none anywhere. It was an insanely difficult policy to implement; checking if a guy in a restaurant had a permit to drink, or two, hidden a few bottles in the wardrobe. It was just beyond the state to keep such a watch, and restaurateurs would agree that though their bars were called 'permit rooms', just anybody who didn't appear to be a teenager could get a drink.
Though there is going to be no fanfare because the state is abandoning a failed policy, there is cause to recall how it was introduced in 1950, on 6 April, in Bombay by the then president Babu Rajendra Prasad. He had travelled to the city and addressed a gathering at the inauguration of the policy, which The Hindu recalled in its "50 years ago" column, was attended by 1,00,000. The venue was the Chowpaty, the beach along South Mumbai's bay, also known as Girgaum.
Prasad's chest must have swelled with pride for he had said it was a programme considered not possible in the West – a reference to the Prohibition in the US between 1920 and 1933 – could be an accomplished fact in India. It "remained for the people to show" it could be achieved because it was a "people's programme". The past 65 years showed that neither the government nor the people thought much of it. Some sceptics had urged him not inaugurate it. The sceptics were right, for it has failed even in Gujarat where Narendra Modi modified it to an extent.
Gujarat now was part of the unified bilingual Bombay State and what is now the Western Maharashtra formed a part of it. When linguistic states came to be, Marathi-speaking regions from the Nizam's former domain and Vidarbha merged into the Marathi part. Both states have seen substantial bootlegging, surprisingly in Maharashtra too where Prohibition policy was weakly implemented. The recent over 100 deaths in Malwani slums in Mumbai is a testimony to the rampant bootlegging and expensive legit liquor. Prohibition gave birth to it. "Aunties" ran speakeasies. One should read Behram Contractor for their descriptions.
There is a financial angle to it. The excise department has persuaded the minister that it made no sense to go through the rigmarole and secure a mere Rs 1 crore per year as the fee from the restaurant-issued permits. It was too meagre a sum and not worth the state's while. But that raises a question: Rs 1 crore per year means issuance of two million such Rs 5-a-day permits. How many of us have actually asked for it, and how many restaurants insisted on it?
Liquor stores don't ask when you buy, and a few permits are used to load the 'buys'. Likewise, restaurants would have been smart and hospitable to the clientele.
Clearly, Rajendra Prasad's hope that the people would stay the course since Prohibition's implementation and cock the snook at the West has not materialised. Khadse is junking it on the premise of revenue disproportionate to the intent. Restaurants can heave a sigh of relief and in every other respect, Prohibition can continue. But simultaneously, it sees no contradiction in permitting manufacture and sale of liquor which fetches the exchequer about Rs 13,500 crore. Talk of conundrums.
Find latest and upcoming tech gadgets online on Tech2 Gadgets. Get technology news, gadgets reviews & ratings. Popular gadgets including laptop, tablet and mobile specifications, features, prices, comparison.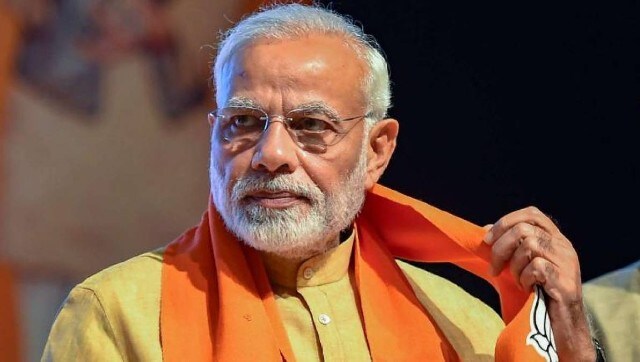 India
Modi began by visiting pharma major Zydus Cadila's manufacturing facility near Ahmedabad. In Hyderabad, he visited the Bharat Biotech's vaccine manufacturing facility and in Pune he visited SII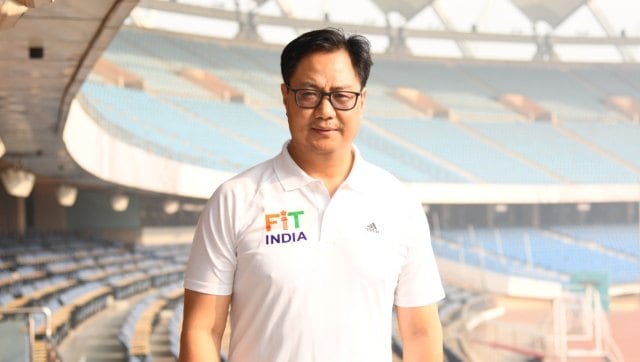 Sports
Rijiju praised the ITBP for taking a lead role in this campaign and urged more central police and defence forces to conduct and participate in such events.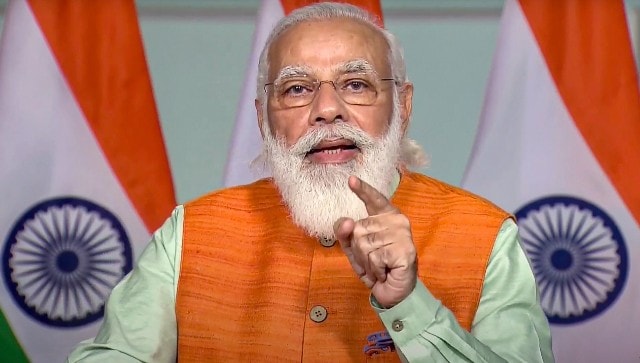 India
The total estimated cost of the projects is Rs 5,555.38 crore. The projects are planned to be completed in 24 months under the 'Jal Jeevan Mission' announced by the prime minister last year