Railways sees increase in crime: 11 lakh cases registered in 2016; Maharashtra, Uttar Pradesh most unsafe for passengers
The NCRB data shows increase in railway-related crimes in 2016 with Maharashtra topping the list followed by Uttar Pradesh
Despite the central government's emphasis on passenger safety, a sharp increase in crimes has been reported this year from trains and at railway station premises, cutting a sorry figure regarding railway safety.
According to data released by the National Crime Records Bureau (NCRB), about 11 lakh cases were reported in 2016, as against 9.42 lakh cases in 2015. The Railway Protection Force (RPF) recorded two lakh cases in Maharashtra alone, while Uttar Pradesh followed in second place with 1.24 lakh cases.
The RPF, which comes under the Union government, registers cases under the Railway Property (Unlawful Possession) Act and the Indian Railway Act, 1966. Offences include ticketless travelling, trespassing, chain pulling, travelling on rooftops and footboards, ticket fraud, touting, illegal vending, smoking, bringing dangerous and offensive goods on railway premises, etc.
According to the data, 1,96,602 lakh cases were registered in Maharashtra in 2016, which increased to 2,23,360 cases in 2017 — 20.9 percent of the total number of crimes in the country.
"A vast number of petty offences were reported from Mumbai, and registered under the Railway Act," a senior official was quoted as saying by Hindustan Times.
Around 60,000 cases are registered every year in Central Railway's (CR) jurisdiction alone, the report added. With 98,964 cases, Madhya Pradesh stood third, followed by Tamil Nadu, Gujarat and Andhra Pradesh. Uttar Pradesh saw the highest cases of theft (64,83).
A report on The Times Of India said thieves generally make away with tubelights, fans, hand towels and blankets from air-conditioned coaches, while even the overhead wires, rails, bolts, fishplates and pandrol clips weren't left behind.
According to The Hindu, 1,998 blankets, 2,530 pillows, 14,190 pillow covers, 81,190 face towels and 18,835 bedsheets were stolen in 2016. Thieves also made away with 181 steel mugs, 815 taps and 280 flush pipes from the trains, the report added.
At the other end of the spectrum was Arunachal Pradesh, which emerged as the safest state for railway passengers in the country, with just a single case registered in 2016, and zero cases in 2015. However, this can be due to the fact that the state was only introduced on the railways map in February 2015, when the Naharlagun-Rangia line was opened. The state currently has 11.67 kilometres of railway network.
Meanwhile, the other agency in charge of security along the railway network — the Government Railway Police (GRP) — registered 61,952 cases in 2016, with Uttar Pradesh topping the list. The GRP data showed Tripura and Himachal Pradesh as being the two safest states, each reporting just a single crime.
As law and order comes under state governments' purview, GRP handles cases such as theft, robbery, criminal trespass, dacoity, etc. under the Indian Penal Code. The GRP, which comes under state governments' control, reported 10,918 cases from Uttar Pradesh and 7,684 from Maharashtra. They were followed by Kerala (7,678) and Madhya Pradesh (5,253), while Tamil Nadu and Punjab saw fewer reported crimes when compared to 2015. Tripura emerged as the safest place according to the data.
The GRP data also shows that the railways has shown an improvement in its prosecution rate in 2016. Out of the total 10.63 lakh cases, 10.2 lakh cases ended in conviction, with 11.25 lakh persons convicted.
What steps is railways taking to make your journey safer
Although the NCRB data shows an increase in crimes on trains and railway stations, the authorities claim they have improved safety standards. The Railways also plans to install CCTV coaches in the trains to curb theft.
In the initial phase, premium trains like Rajdhani, Shatabdi and Duronto will be equipped with surveillance cameras, followed by other trains.
Speaking to Firstpost earlier, Ravinder Bhakar, chief public relations officer, had said, "A separate control room will be created and special RPF teams will be formed soon, which will be responsible for round-the-clock surveillance and monitoring."
"Under the 'rolling stock' programme, sanction for CCTV cameras in 750 coaches is being sought, and these cameras will be fitted out in all coaches in a phased manner," minister of state for railways Rajen Gohain had said.
The railways will also be installing CCTV surveillance system across 900 railway stations, including 202 "sensitive" stations that have been identified by the authorities. Along with CCTVs, the railways has undertaken various plans to tighten security in trains.
On routes/sections identified as "vulnerable", 2,500 trains (on average) will now have RPF personnel onboard on a daily basis. In addition to this, 2,200 trains will be escorted by GRP personnel belonging to different states. They have also been briefed to keep extra vigil on ladies coaches en-route and at halting stations.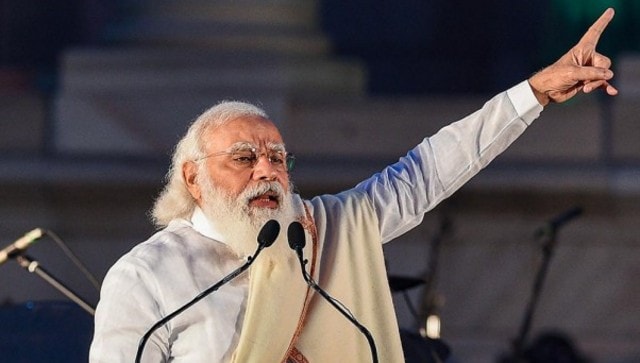 India
This visit comes at a time when the BJP is all set to kickstart its Assembly election campaign as Modi is expected to address a public meeting after the inaugurations of the projects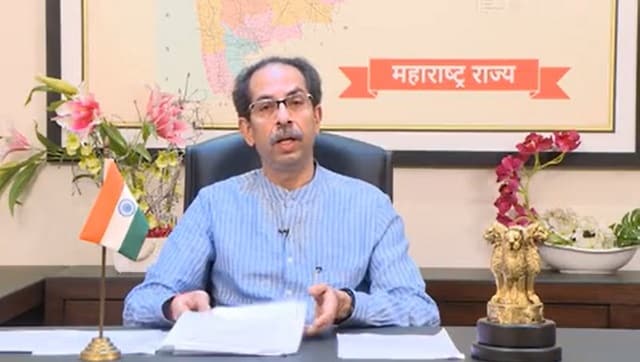 Politics
For now, Uddhav Thackeray signalled loud and clear that a reunion with the BJP was not an option
India
The prime minister also inaugurated projects worth around Rs 744 crore and laid the foundation stones of several projects and public works worth about Rs 839 crore